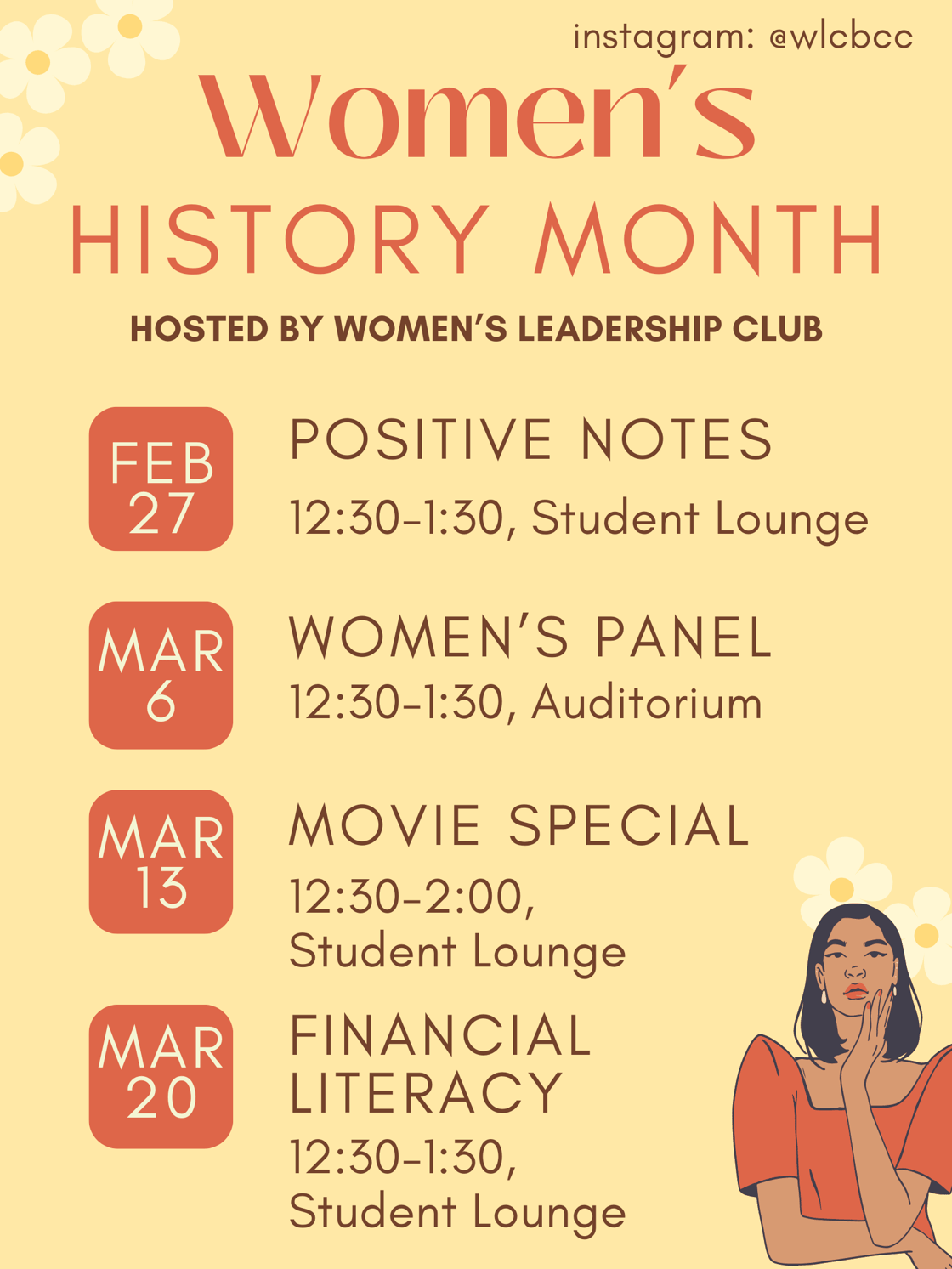 Women's Leadership Club at Berkeley City College is celebrating Women's History Month with the event series:
Feb-27: Positivity Notes - Writing positive notes to celebrate the women in our lives, to be posted around campus!
Mar-06: Women's Career Panel - A panel in collaboration with PBL Business Club and E&E Club, that highlights women's experience in higher education and working in male-dominated fields
Mar-13: Movie Special - Creating a safe space with pizza & a fun movie to enjoy!
Mar-20: Financial Literacy - Learn about common expenses, creating a budget, and how to live within your means!
This series of events is meant to empower and provide safe spaces for self-growth. Everyone is welcome to attend -
food & drinks will be offered at each event, all from woman-owned businesses!