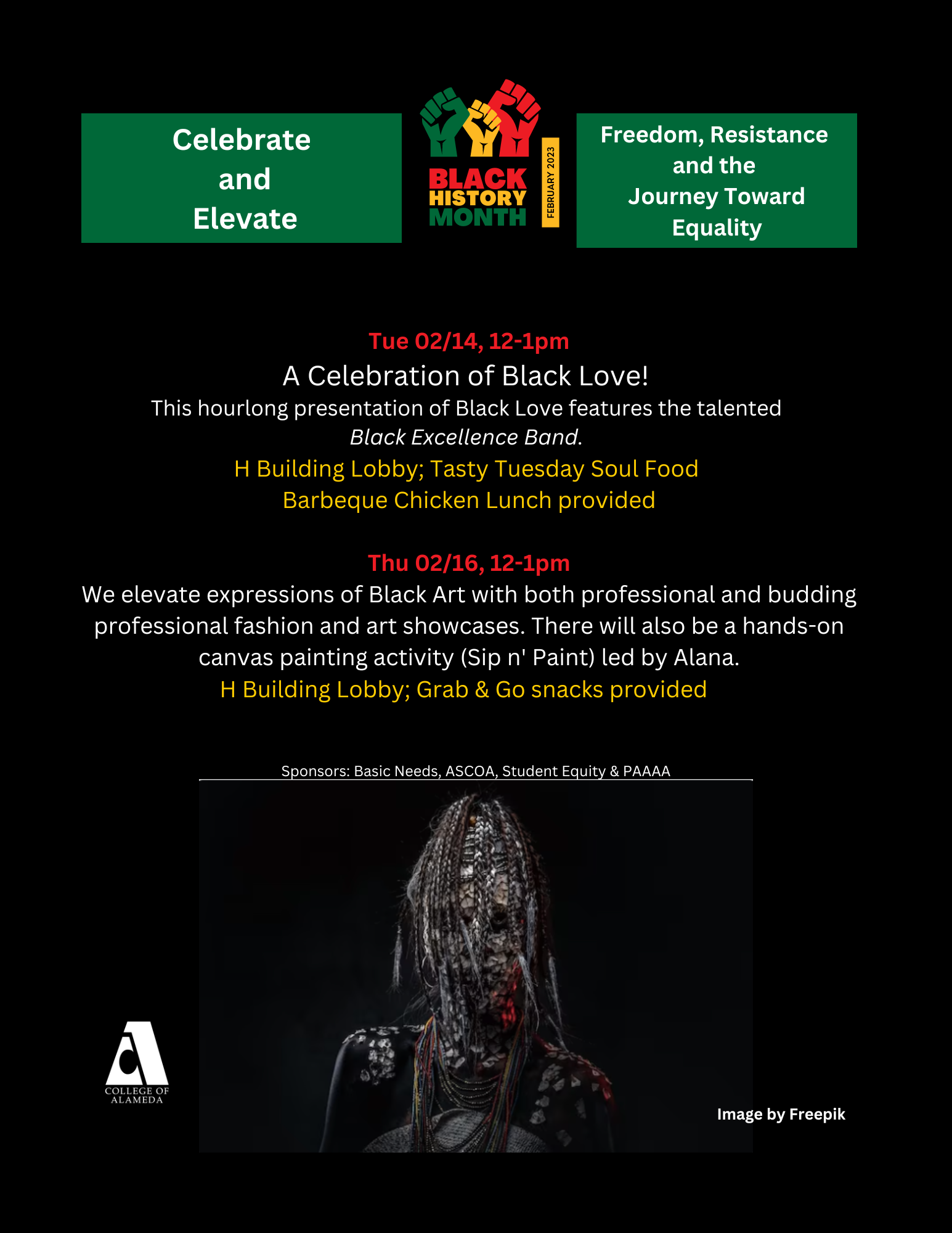 In commemoration of the Black Arts Movement, College of Alameda bring you TWO Black History Month events this week

Feb 14th : A Celebration of Black Love featuring The Black Excellence Band. A Valentine's Day concert for everyone! Drop by after the UmojaGrams in front of the F-Building

Feb 16th : Fashion and Art Showcases + Sip n' Paint
Create your own masterpiece!

Both events will be hosted in the H Building Lobby from noon to 1pm. Food and other refreshments will be available.
Read More