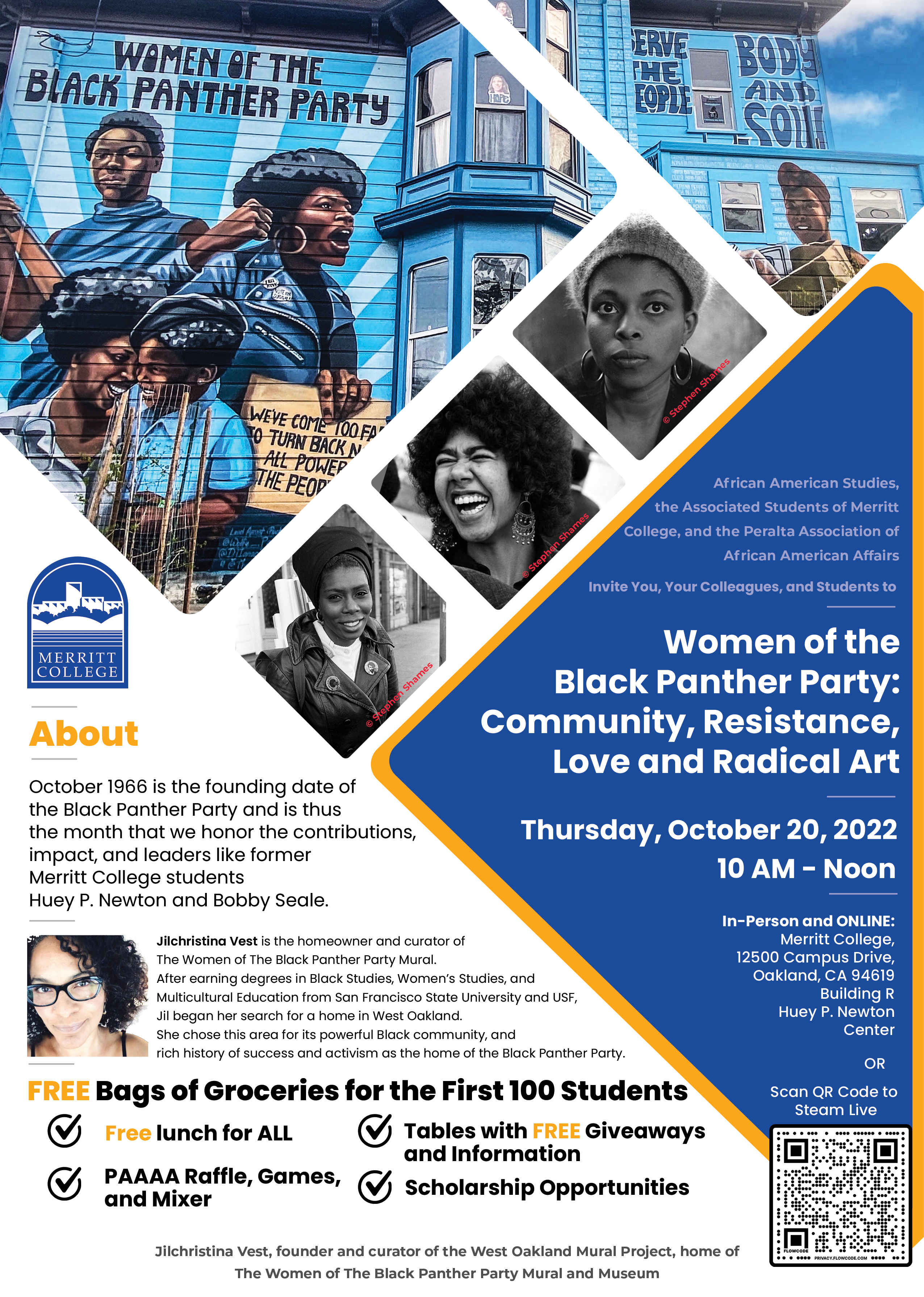 OCTOBER IS BLACK PANTHER PARTY CELEBRATION MONTH - founded October 1966.

Everyone is welcome to come in person at Merritt College or log on for this hyflex event (see QR code) in honor of the women of the Black Panther Party.

FREE grocery bag giveaway for all students. Lunch is included for all. Students will hear from Jilchristina Vest, curator of the Women of the Black Panther Party Mural.
Read More