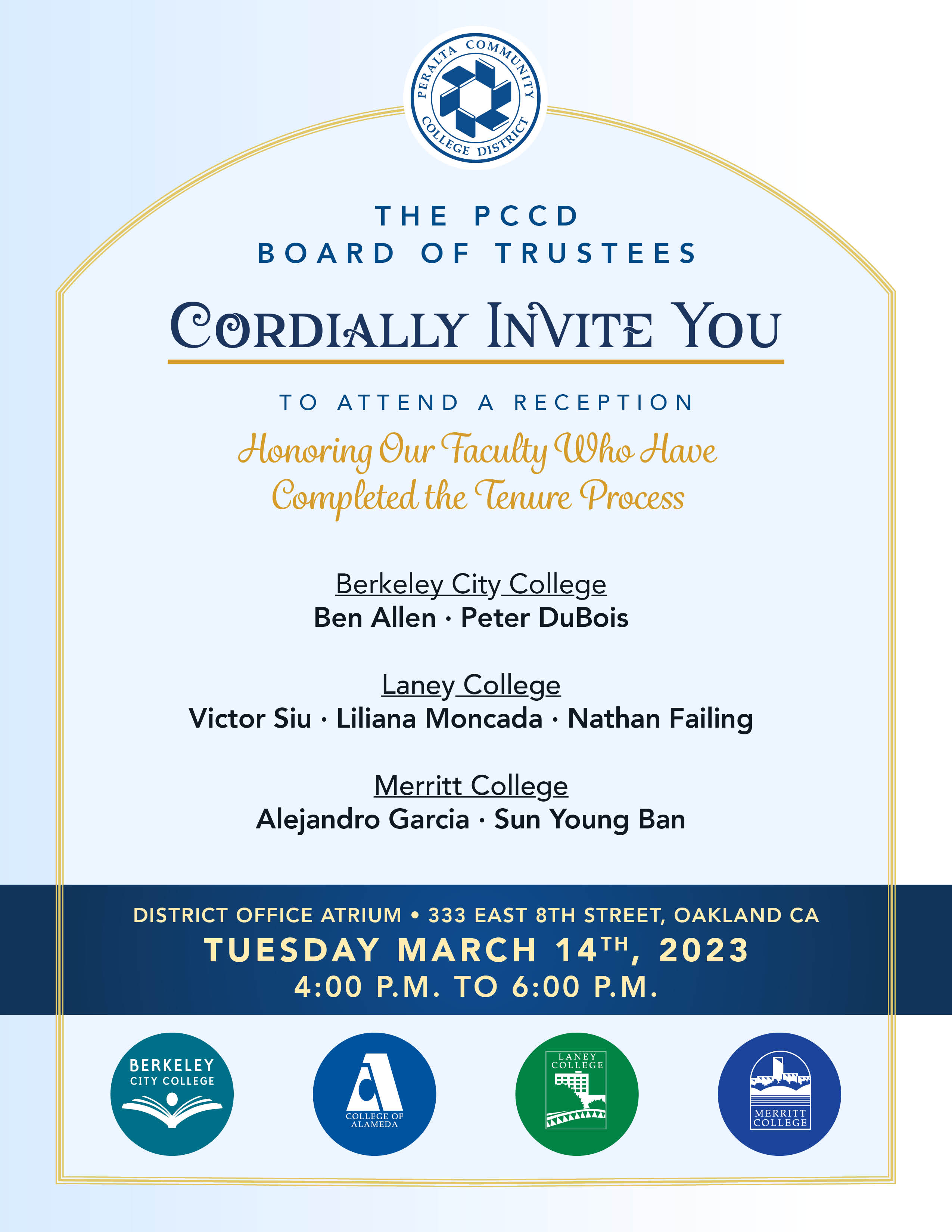 Dear Peralta Community,
The Peralta Community College District Board of Trustees cordially invites YOU to attend a reception honoring faculty who have completed the
Tenure
Process. Please join us at the District Office Atrium before the next Board of Trustees meeting on Tuesday, March 14th, 2023. We'll be celebrating our faculty colleagues from 4pm to 6pm.
Light refreshments will be served.
Here is the list of faculty members who have completed the
Tenure
Process.
Berkeley City College
Laney College
Victor Siu
Liliana Moncada
Nathan Failing
Merritt College
Alejandro Garcia
Sun Young Ban
The event is sponsored by the PCCD Office of Educational Services, with special thanks to Dr. Stephanie Droker, Dr. Tina Vasconcellos, and Laura Leon-Maurice for organizing. And thanks to Marcus Creel for designing the invitation.
Hope to see you there!
Mark
Mark Johnson
Executive Director
Department of Marketing, Communication & Public Relations
Peralta Community College District
333 East 8th Street Oakland CA 94606
markjohnson@peralta.edu | 510.466.7369