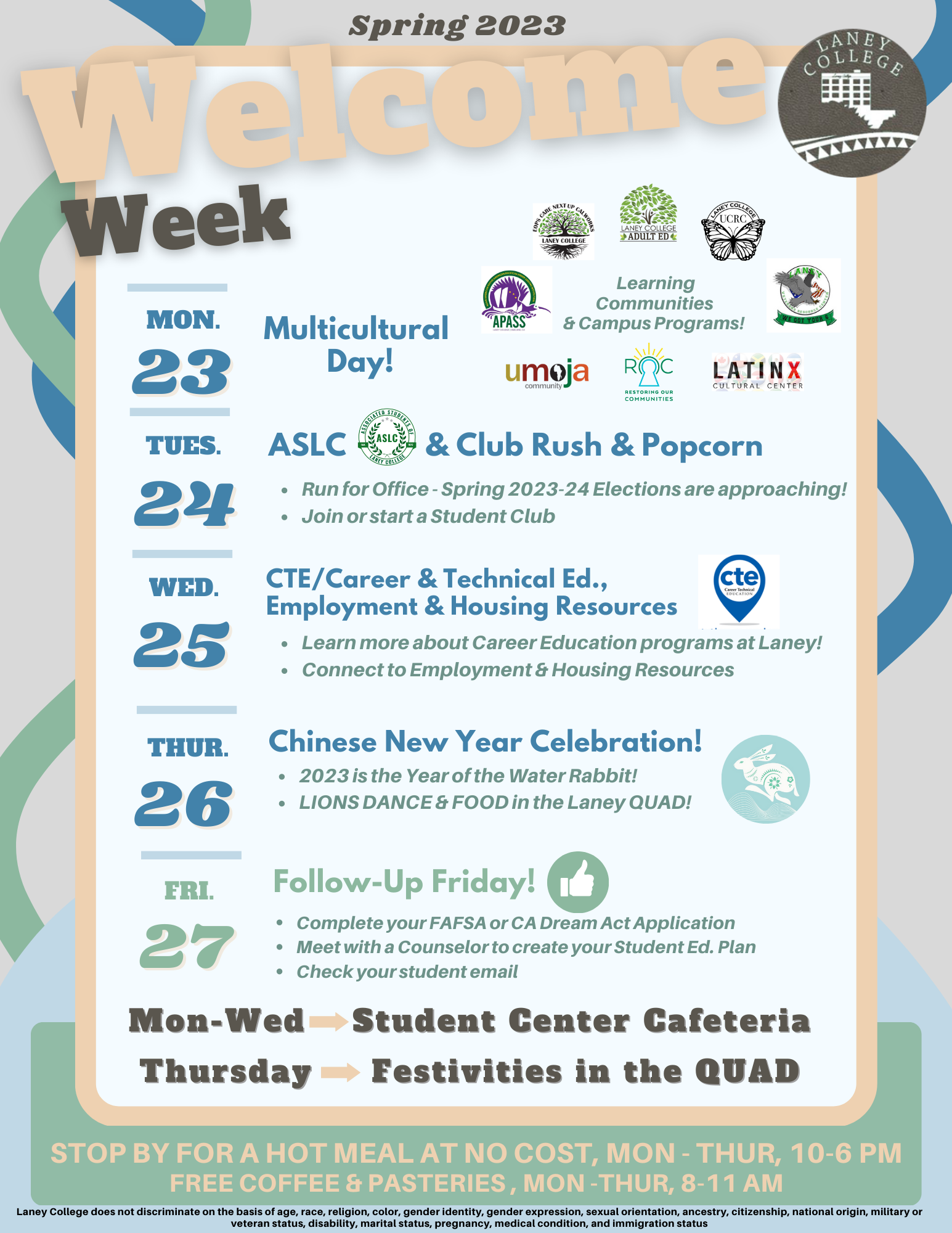 Laney College Welcome Week events! Classes begin MONDAY!

MONDAY: Multicultural Day
TUESDAY: ASLC Club Rush & Popcorn
WEDNESDAY: CTE/Career & Technical Education, Employment & Housing Resources
THURSDAY: Chinese New Year Celebration
Follow-up FRIDAY: Check student emails, complete FAFSA & CA Dream Act Applications and meet with counselors to update/create Student Education Plans.