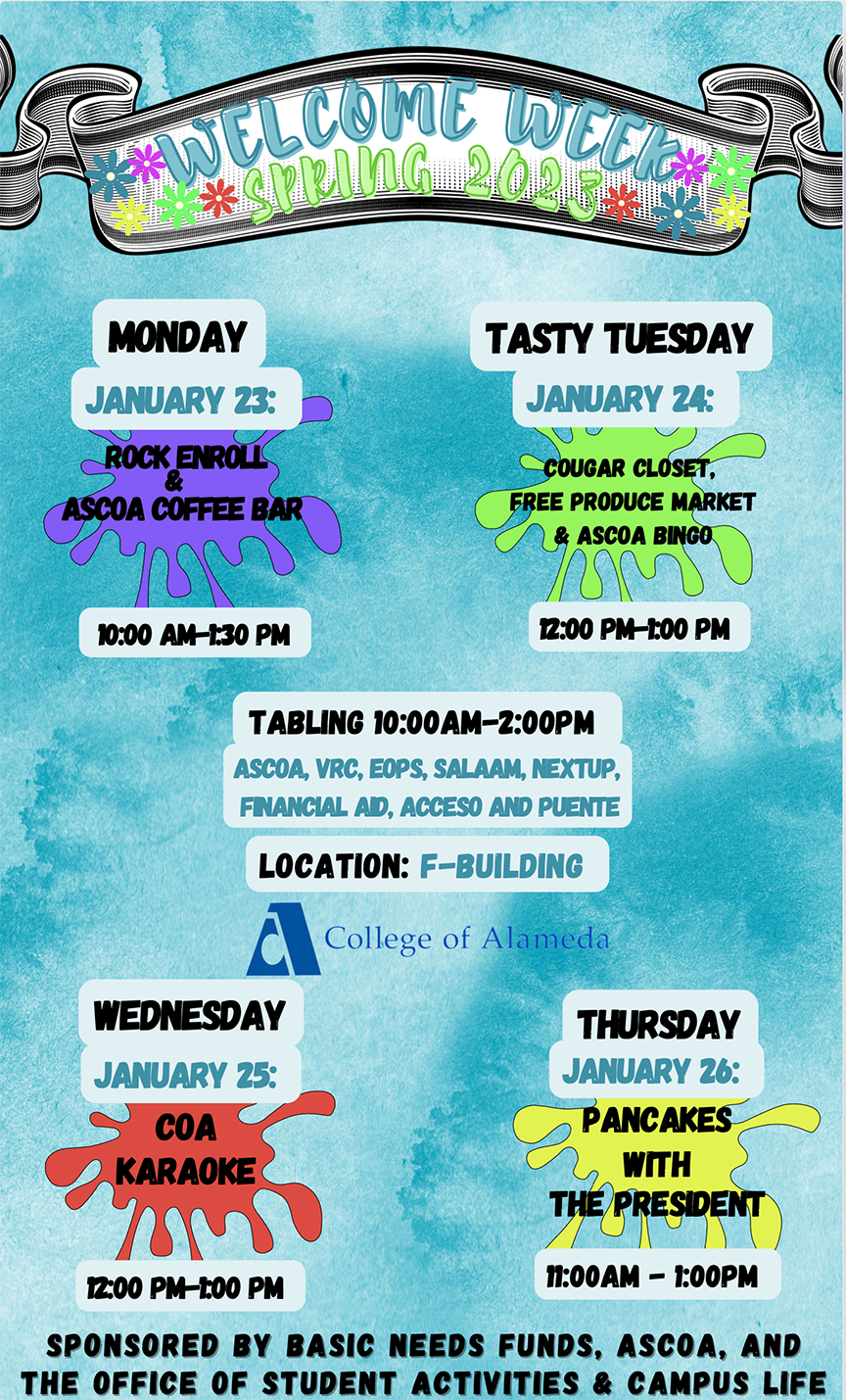 ENJOY College of Alameda's WELCOME WEEK
Classes Start MONDAY, Jan 23rd!
Student Resources Tabling, Mon - Thurs from 10am - 2pm

MONDAY: Rock Enroll, 10am-1:30pm
Help with registering & financial aid, plus a coffee bar

TUESDAY: Cougar Closet, Free Produce Market & Bingo, 12pm - 1pm

WEDNESDAY: Karoake, 12pm - 1pm

THURSDAY: Pancakes with the President. 11am - 1pm.