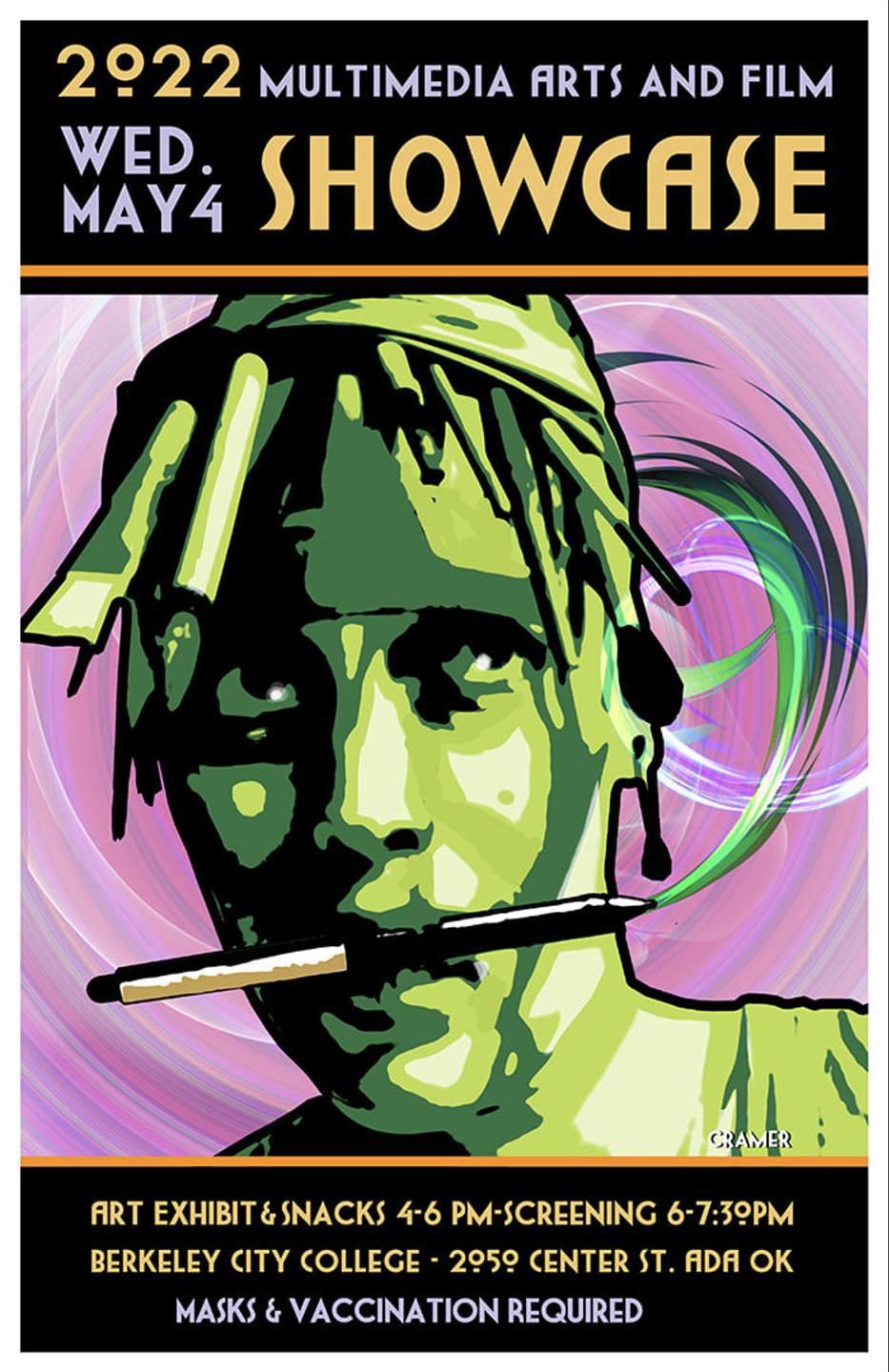 Join Berkeley City College on Wednesday, May 4 for an art exhibit and screening hosted by Berkeley City College Multimedia department!

Four of our student filmmakers have won NATAS (Emmy) scholarships and we will show their films, as well as other exemplary shorts that depict these times we live in with insight, humor and creativity.

Wednesday May 4
4pm- 7:30pm Multimedia Arts & Films
4-6pm BCC Atrium - Art Exhibit, Snacks, Conviviality & Photo Opportunities
6 - 7:30pm - BCC Auditorium - Screening of Films, Animation, Motion Graphics & Digital Imaging

We look forward to celebrating together in person and, as always, we hope to keep it safe! Masks & vaccination required.