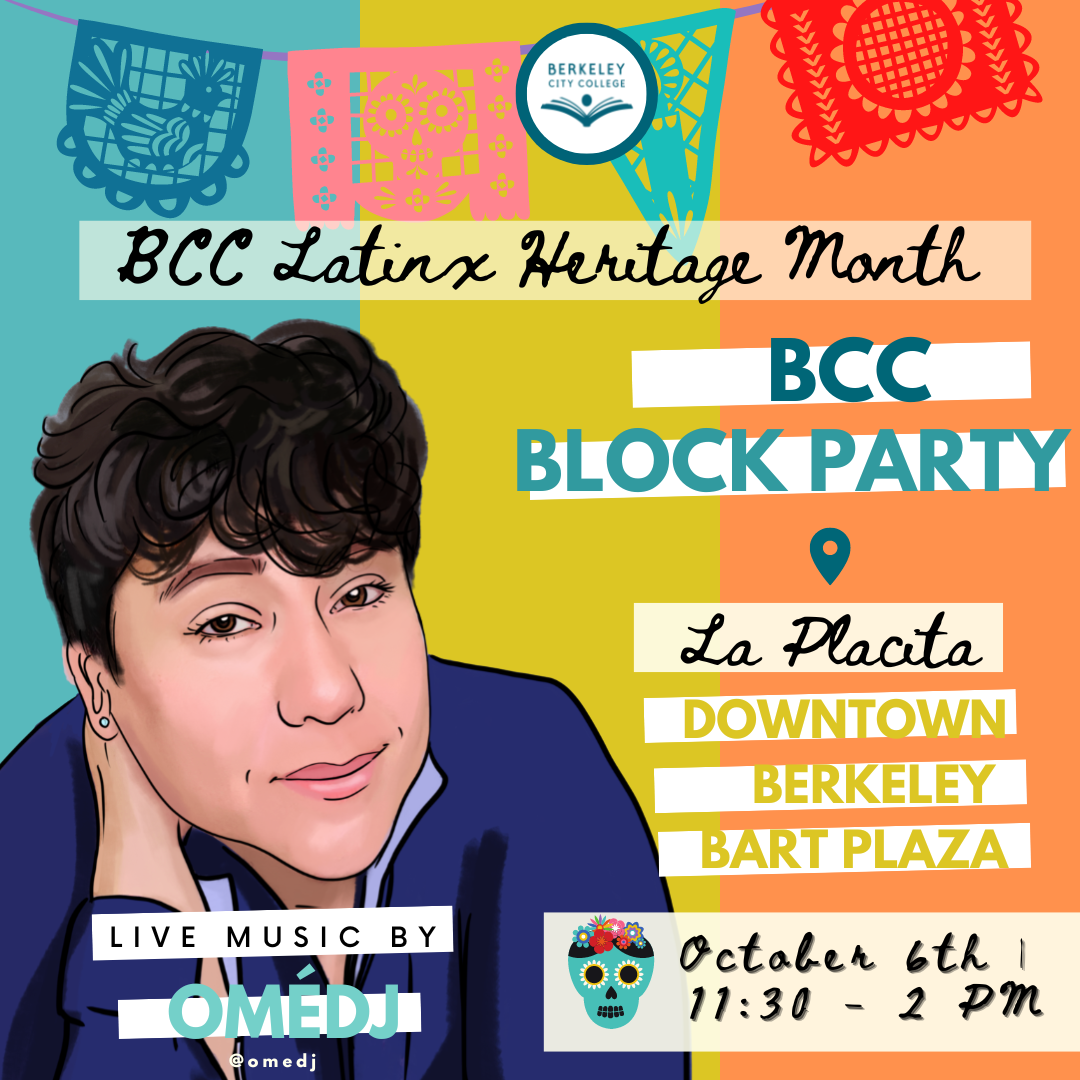 Berkeley City College is bringing it BACK and closing out Latinx Heritage Month with a Pachanga block party, Thursday, October 6 from 11:30am 2:00pm at La Placita, Downtown Berkeley BART plaza (corner of Shattuck Ave. and Center St.

The entire Berkeley Community is welcome!!

Join BCC for:
Tacos from Tacos Sinaloa
Live music with omedj
Meet with BCC learning resources, fellow students, and others!