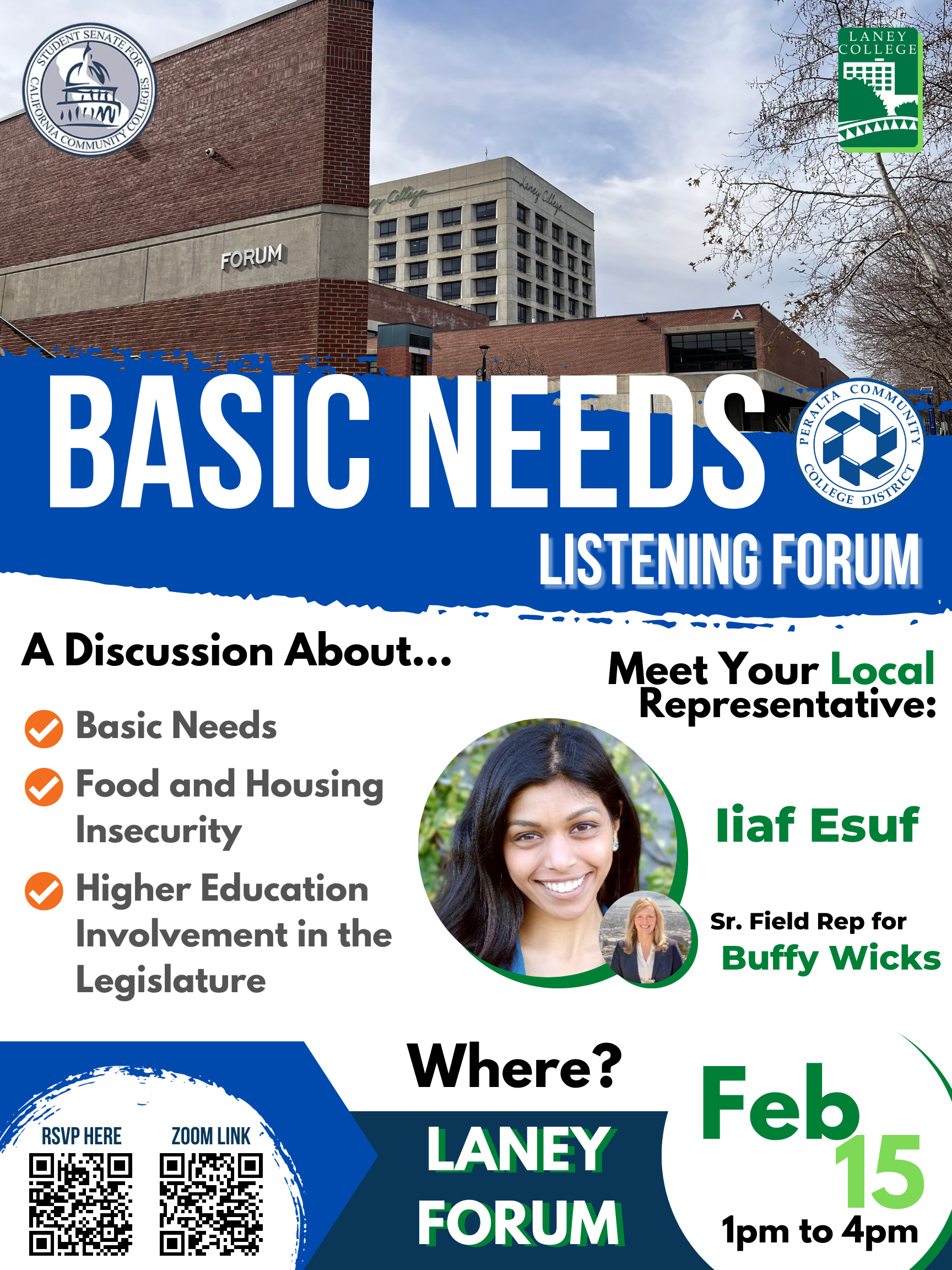 BASIC NEEDS LISTENING FORUM: Meet your Local Representative Iiaf Esuf, Sr. Field Rep for Buffy Wicks
Join Student Senate for California Community Colleges for Discussion About

• Food Insecurity & Housing Insecurity
• Basic Needs
• Higher Education Involvement in Legislature

FEBRUARY 15th, 2023
1 pm to 4 pm in person at The Forum at Laney College
ZOOM ID: 984-819-9548

PLEASE REGISTER Via QR Code or:
https://docs.google.com/forms/d/e/1FAIpQLSefOxIRzeqidQoHBZpztCFIVd2PQeG4J5-Pa3QRNwIrhEI8Og/viewform

Laney College's ASLC Student President, Omolola Atolagbe, facilitated to bring this event to campus for students of all four Peralta Colleges. All students are welcome. Bring your questions.