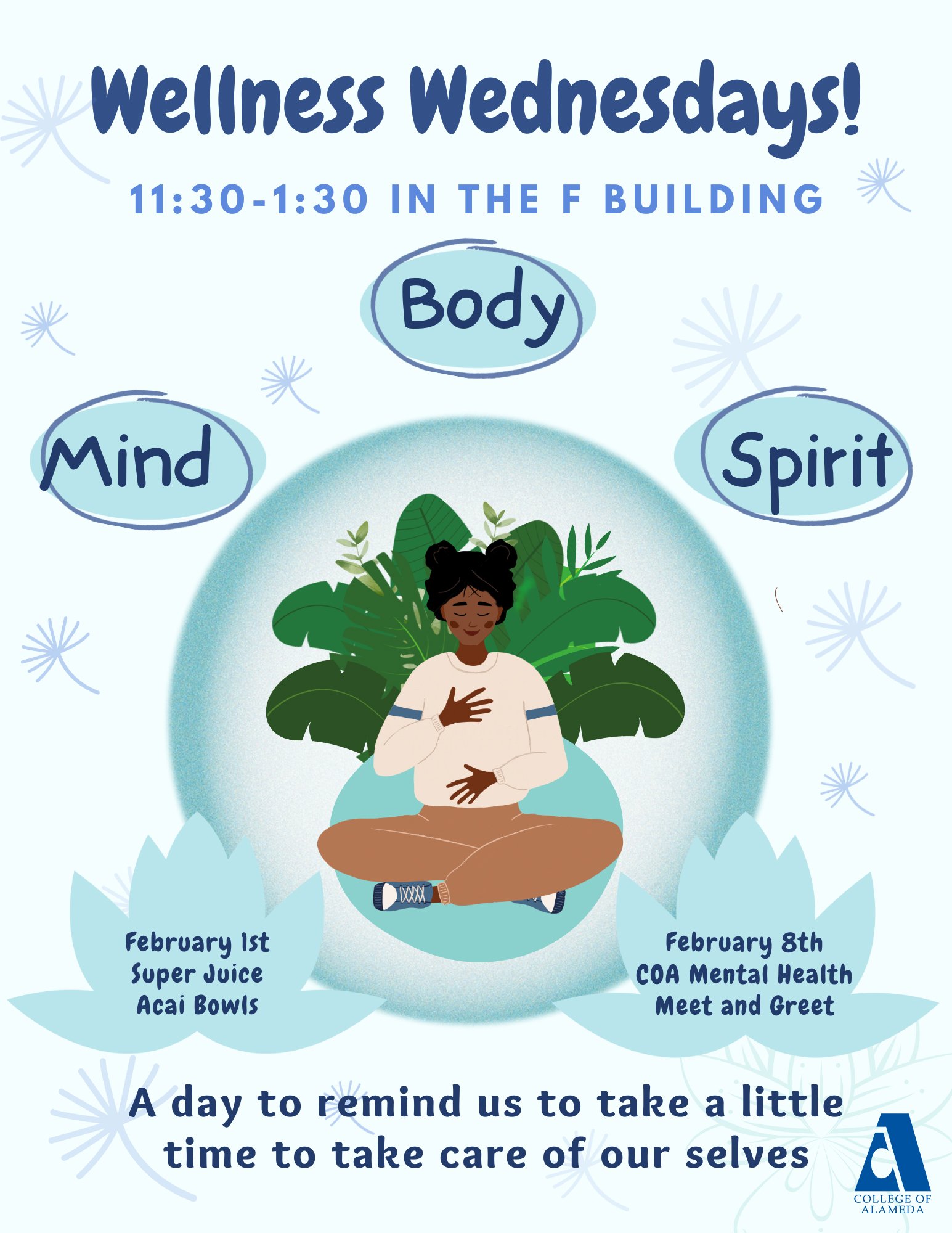 Focus on your MIND, BODY and SPIRIT at College of Alameda!
WELLNESS WEDNESDAYS promotes student well-being through fun and engaging activities.

CoA partners with BIPOC practitioners and organizations to lead activities such as arts & crafts, fitness, meditation, behavioral health and more

Join CoA every Wednesday from 11:30am to 1:30pm in the F building.

This Wednesday students will be treated to açaí bowls and learn about the ancestral roots and health benefits of this fruit.

More to come, stay tuned!