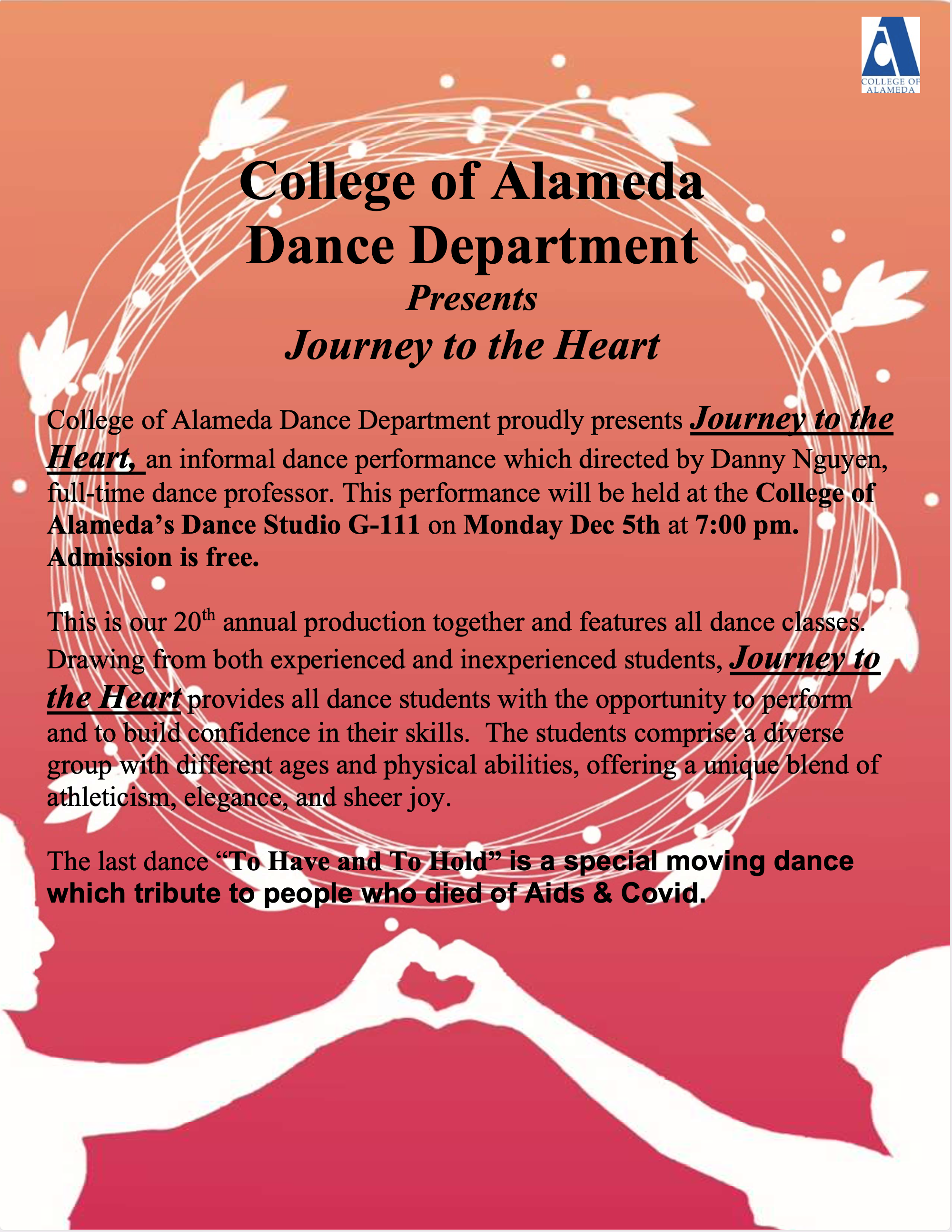 College of Alameda Dance Department Presents: JOURNEY TO THE HEART
This is an informal dance performance directed by Danny Nguyen, full-time dance professor.

This performance will be held at College of Alameda's Dance Studio G-111 on Monday Dec 5th at 7:00 pm. Admission is FREE

This 20th annual production features all dance classes, drawing from both experienced and inexperienced students. Journey to the Heart provides all dance students with the opportunity to perform and to build confidence in their skills. The students comprise a diverse group with different ages and physical abilities, offering a unique blend of athleticism, elegance, and sheer joy.

The last dance "To Have and To Hold" is a special moving dance which tribute to people who died of Aids & Covid.
====

P.S. Also, COA has been invited to perform at San Francisco Chase Center for The Lunar New-Year on Saturday Jan 21st, 2023. More details to come later.