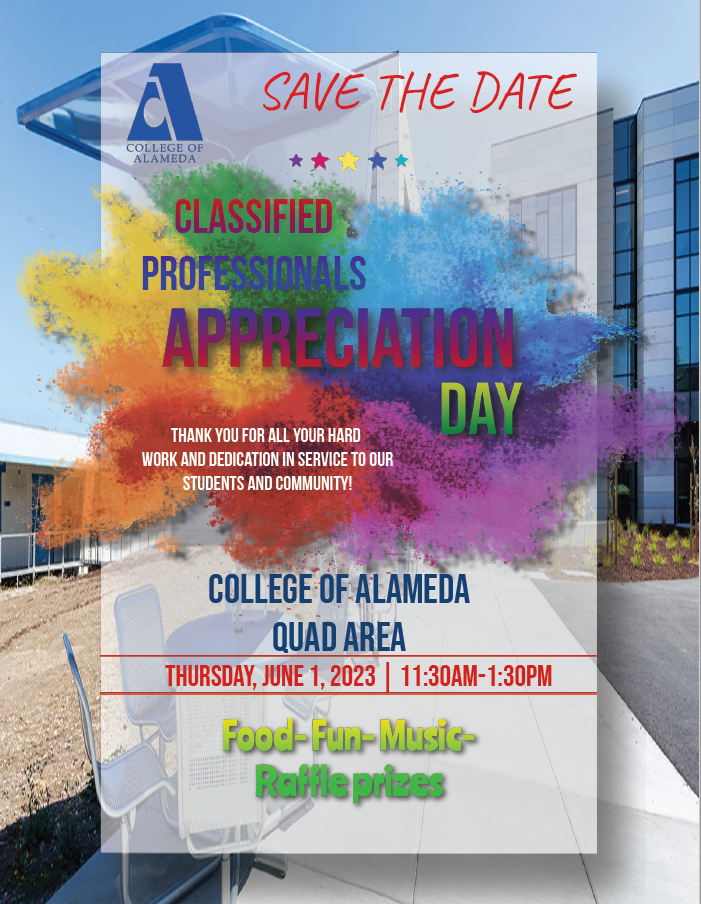 Let's get together to celebrate the outstanding service of our classified professionals!
We selected this date to have broad participation, given that the end of May is busy with finals week, graduation, grading and end of year budgetary processes.
Hope to see the entire family get together to celebrate our amazing, classified professionals.
June 1 from 11:30am - 1:30pm