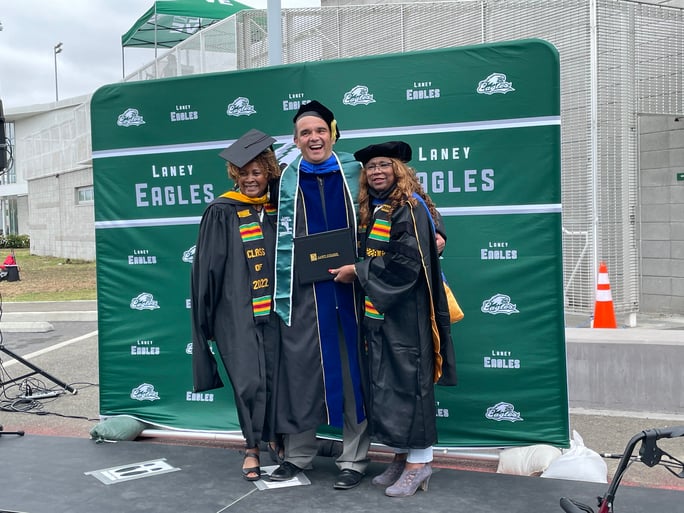 Capping off a successful Spring 2022 semester, Laney College held its 2022 graduation in both in-person and virtual formats.
At the Virtual Graduation, we heard from Board of Trustees President Dr. Cindi Napoli-Abella Reiss and Peralta Community College District Interim Chancellor Dr. Jannett N. Jackson in addition to comments from President Dr. Rudy Besikof.
Chancellor Jackson had some inspiring words for the graduates:
"To the Class of 2022 you have shown unbelievable resilience and perseverance just to get here. And while graduation is an important milestone, I'm really excited about your future. I know you are going to rise like a phoenix...no matter what happens...you will soar! You already have...."
To view the virtual graduation, click here or watch below:


The in-person celebration was a party that took place outdoors near the Laney Fieldhouse. President Besikof was joined by faculty, staff, and special guests Board President Dr. Cindi Napoli-Abella Reiss, Trustee Linda Handy, and Interim Chancellor Dr. Jannett N. Jackson to help celebrate the student success.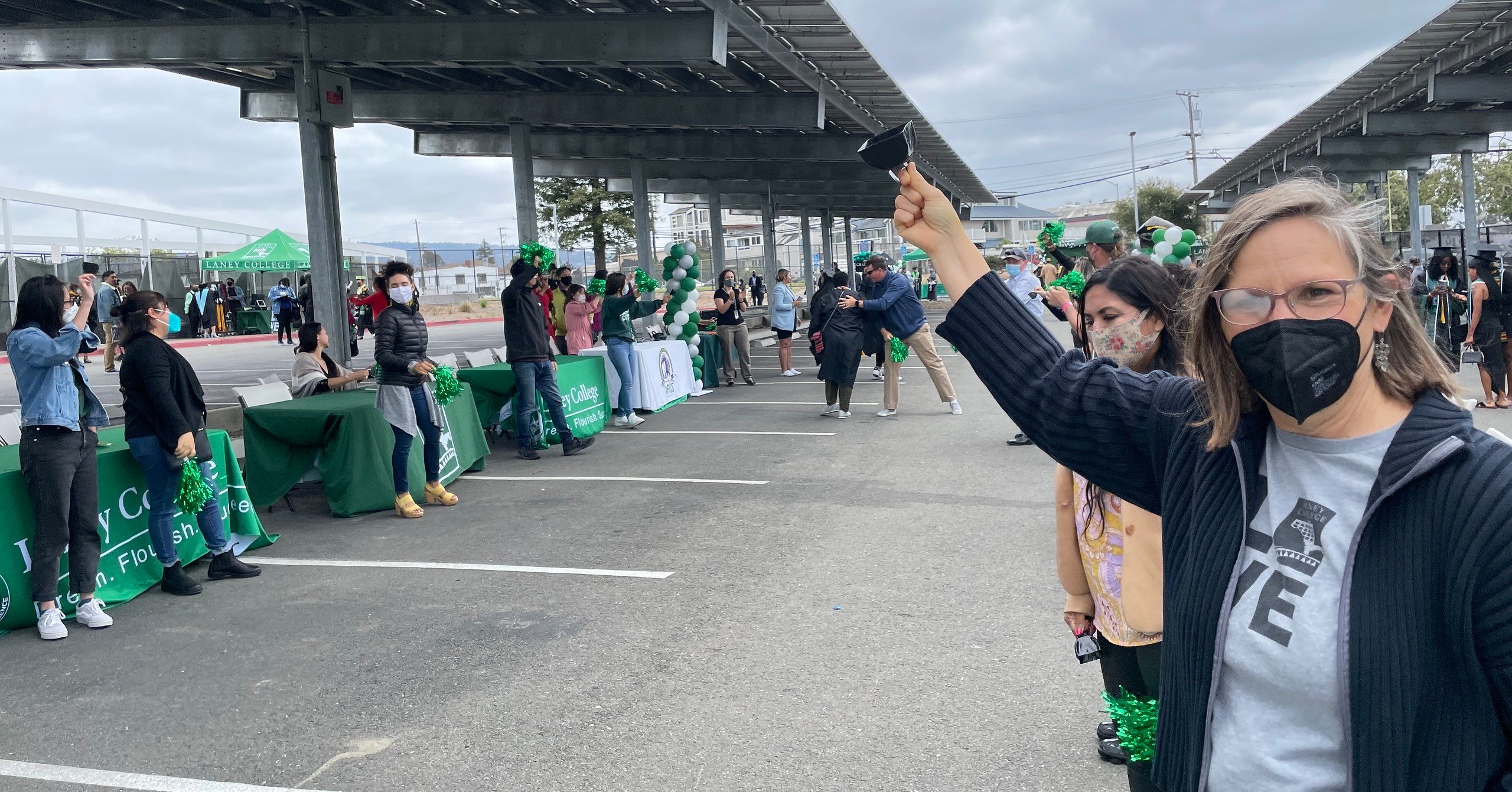 Graduating students were welcomed by an array of enthusiastic faculty, staff, and administrators congratulating students on their momentous achievement.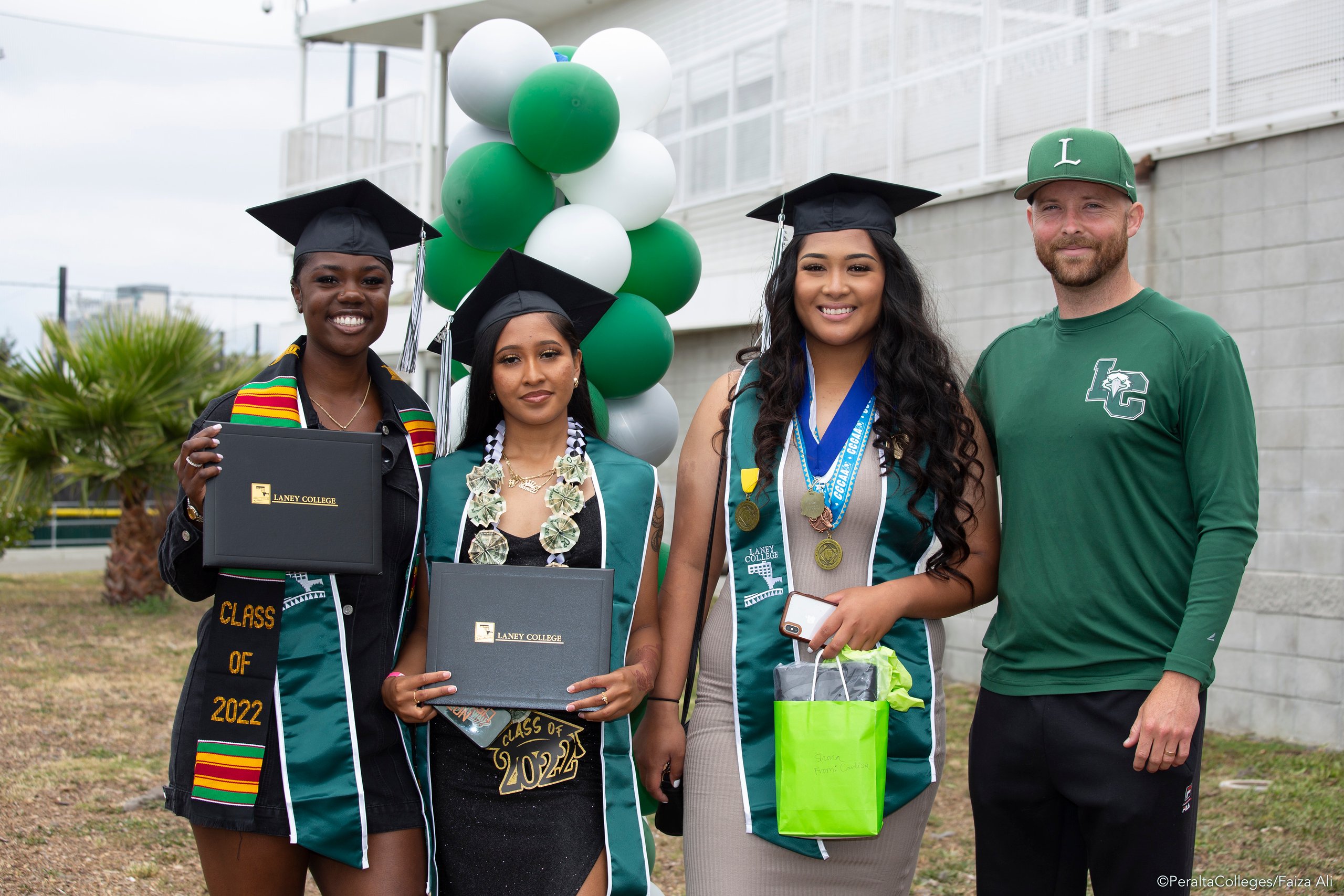 Graduates included members of the championship-winning Laney Women's Track Team joined by recently tenured coach Robert Crowley.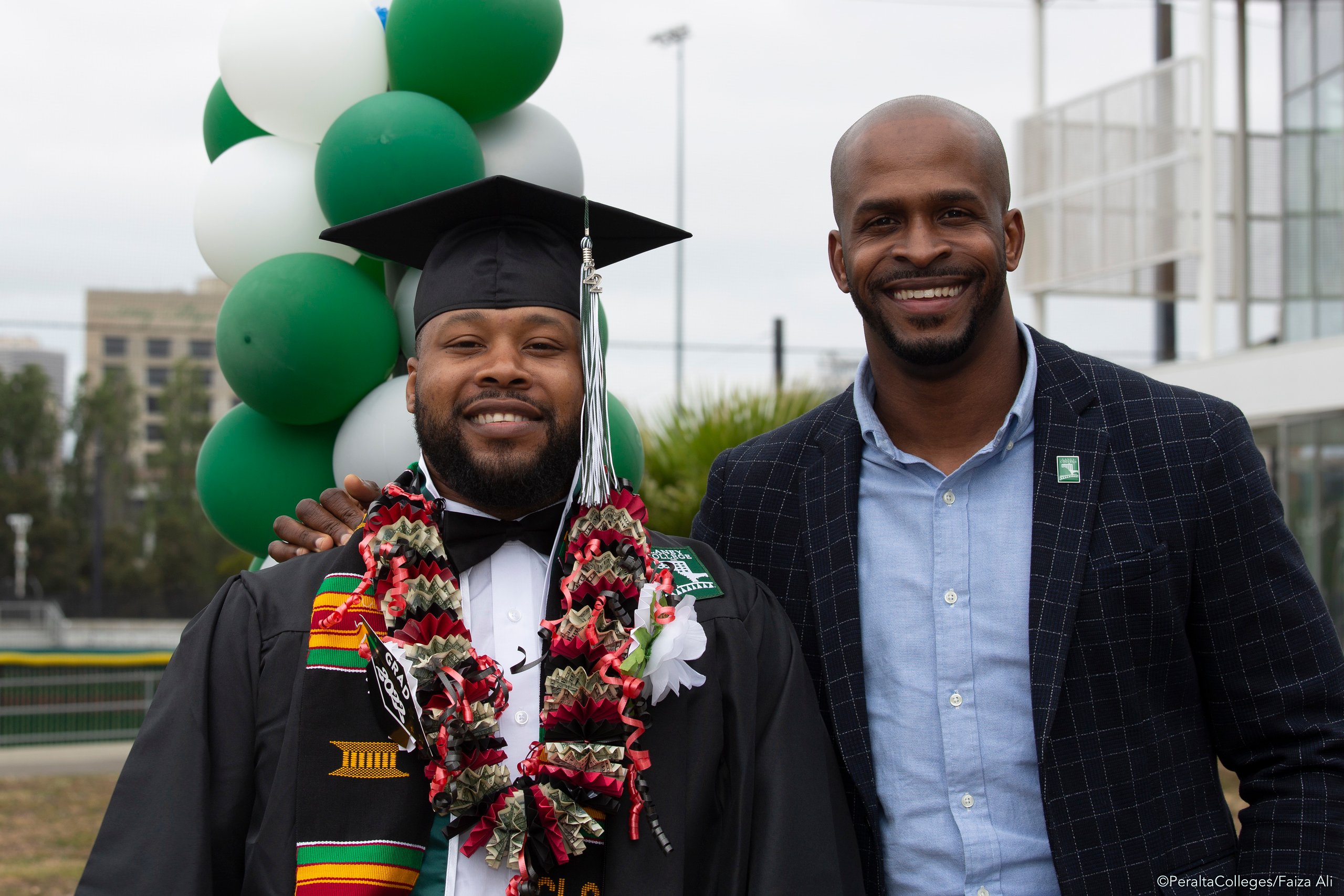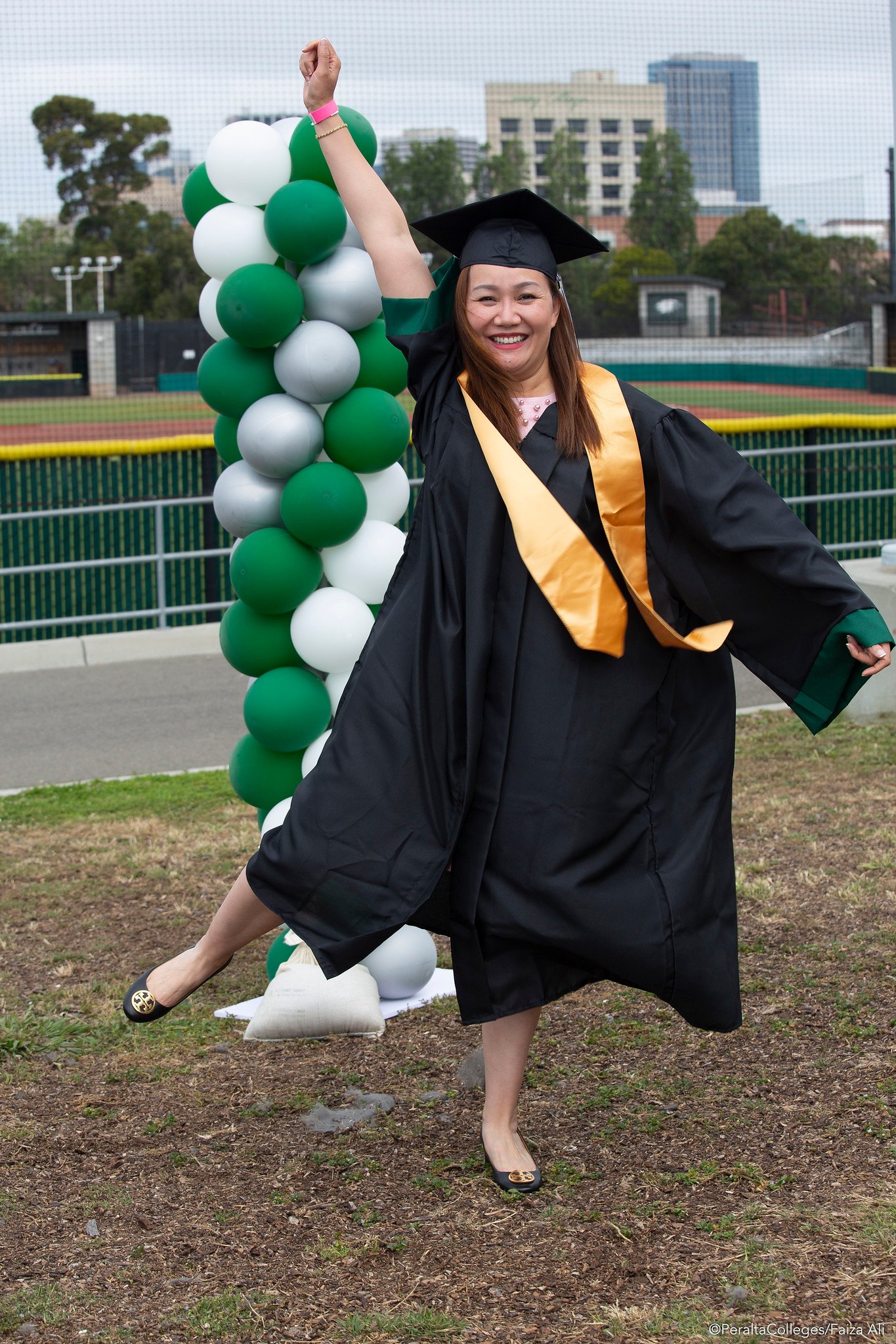 Much fun was had by all! Check out more photos from the in-person celebration: