Working every day to better the lives of the Peralta community, our faculty brings immeasurable talent and experience to bear in the classroom. At the March 8 meeting of the Peralta Board of Trustees, a strong list of faculty from across the district received tenure.
We congratulate the nineteen (!) tenure candidates who have successfully completed their four-year review process:


Berkeley City College (3)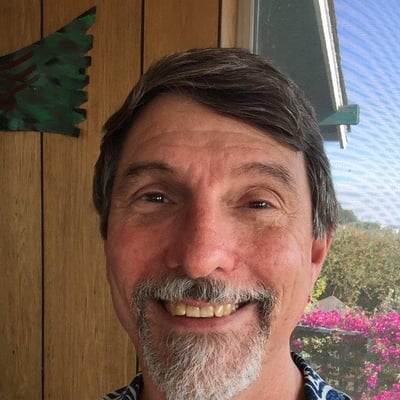 Mark Rinker, Mathematics
Dr. Mark Rinker joined the Math department at Berkeley City College in 2018. He has become one of the most popular faculty in the Math department where all of his classes are always full. Mark enjoys his interaction with the students and is dedicated to creating a teaching and learning environment that helps students have confidence in learning Math.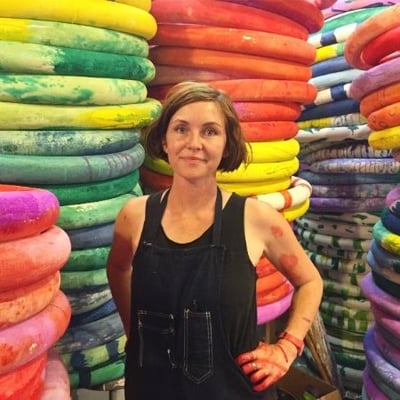 Lisa Crallé, Art
Lisa Crallé (pronounced "Crah-Lay") joined the Studio Art faculty at Berkeley City College in 2018, after honing her teaching skills at California College of the Arts, the San Francisco Art Institute, and UC Davis. Lisa's teaching springs from her own experience as an artist. Since joining BCC she has become involved in a number of campus initiatives. Some highlights include:
2 years serving as an Academic Senator for the Arts and Cultural Studies Department

Serving on the Diversity Equity and Inclusion Taskforce

Collaborating with the Berkeley College Internship Program (CIP) to support students on the Autism spectrum

Creation of a Visiting Artist Lecture Series at BCC, which continues to connect our students with established Bay Area artists

Hosting Transfer Student Info Sessions with representatives from art and design colleges (including The San Francisco Art Institute, California College of the Arts, Mills College, and ArtCenter College of Design)

Participation in the Building User Group (BUG)

Participation in BCC's Arts Council

Co-organizing BCC's Art Open House student exhibition

Manager of BCC's Art & Art History program's social media

Studio Art faculty-lead during the transition to online teaching

Participating Member, 'Teaching Studio Art in the Age of Social Distancing' (online teacher resource group)

Mental Health First Aid Certification (through BCC)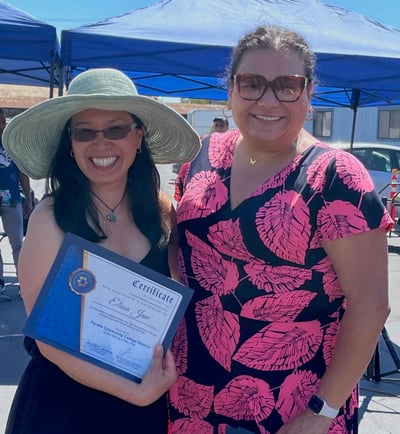 Elissa Jaw, SAS Counselor/Coordinator
Elissa Jaw started her career at the Peralta Colleges in 1998 working as a part-time DSPS counselor at Laney College. For 11 years she worked in both general counseling and DSPS offices to advise students in academic planning and support services with disabilities. In 2009, Elissa became the coordinator of the WorkAbility III program at Laney College. There she taught and prepared students for employment while coordinating job placement services. Elissa holds a Bachelor of Arts from UC Santa Cruz in Psychology, a Master's of Science in Rehabilitation Counseling from San Francisco State University, and a doctorate in Organizational Psychology from Alliant International University. Elissa began her tenured role at Berkeley City College in 2018, serving as the Coordinator/Counselor for their Student Accessibility Services program.
College of Alameda (4)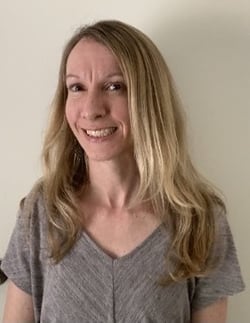 Lisa Sawadogo, Mental Health Specialist
Lisa Sawadogo grew up in the Chicago land area and received a master's degree in Community Counseling from Eastern Illinois University. Most of her work experience over the past 15 years has been providing mental health services in Oakland community clinics, nonprofit organizations, community colleges, and private practice. She feels like it is an honor to walk alongside students to support their personal and educational journeys. Outside of work and volunteering in the community, Lisa loves sports, hiking, reading historical fiction, and going on outdoor adventures with her family.
Lisa is a tremendous asset to COA. Her dedication to students is demonstrated in both the care she shows to her student clients and in the support, training, and mentorship she provides to COA's Mental Health interns who provide therapy services to the college's students. Lisa is community-minded—she actively seeks collaboration with other programs on campus to provide access and help destigmatize mental health services for our students. Lisa also volunteers at Trybe, a community-based organization in East Oakland.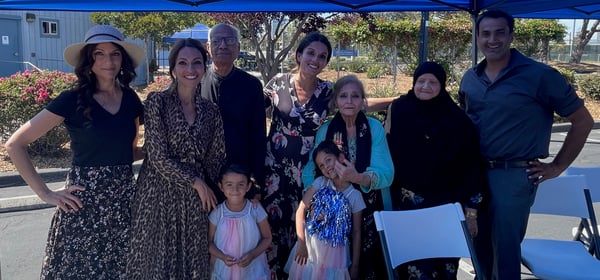 Elham Chishty, Psychology
Elham Chishty came to the U.S when she was 8 years old and had instantly a sense of unease as she grew up in Pakistan and Saudi Arabia. But as the years passed, she developed comfort. She has always had a passion for teaching ever since she was in high school English when she was inspired by the words, actions, and intentions of her teacher. Since then, she had graduated with her AA in Liberal Arts and Sciences at San Joaquin Delta College in Stockton, CA, and went on to complete her Bachelor's in Psychology from UC Davis. While at Davis, she was fascinated with Psychology and decided that the applied side of Psychology was where her destination was and so after her graduation, she enrolled in an intensive Ph.D. program at Alliant International University, California School of Professional Psychology where she successfully completed 1 year of course work in Clinical Psychology.
After reflecting, she realized that the applied side of Psychology was not where her destination was, but it was with research and teaching and so she withdrew from the program and enrolled at San Francisco State University where she completed her MA in Psychology specializing in Developmental Psychology. Immediately after graduation, she started teaching at the College of Alameda. She instantly fell in love with the college, the students, and the faculty. She felt an honest and genuine struggle for growth in the hearts of all the people she met at COA. It mirrored her journey and her struggles as a human. Elham loves the human element to teaching where students can relate to one another while relating to the material itself. She loves the fact that art and reflection are incorporated in her work with the students so they can delve deeply into the subject matter and find some sort of place of healing within it.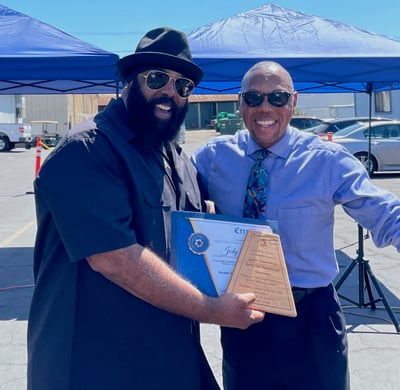 Jody Campbell, African American Studies
Jody Campbell is currently a professor in African Diaspora Studies at the College of Alameda (COA) and teaches sociology at Solano Community College. He has been teaching in the Peralta Community College District for over ten years and at Solano College for more than seven years. Jody is a graduate of Laney College. He earned his undergraduate degree in African American Studies and Sociology from the University of California, Davis. He holds an MA in Ethnic Studies with an emphasis in Afro-Caribbean and Afro-Latin Studies from San Francisco State University. Prior to entering San Francisco State, Jody studied at the University of West Indies in Trinidad & Tobago, and the University of Havana in Cuba, where he spent two semesters studying African Diasporic communities in the Caribbean and Latin America.
Jody began his teaching career at Laney College through the Peralta Faculty Diversity Internship Program. For six years he taught at Laney College in the African American Studies Department and served as an advisor to the Laney College Black Student Union and the COA Black Student Union. He has also served as co–co-ordinator for the COA UMOJA program as well as serving on the COA Academic Senate, College Council, Curriculum Committee, and the BHM committee. Over the past ten years, Jody has been teaching African American Studies at COA and Merritt College, as well as Oakland Tech High School, Island High, CCPA, and Madison Park Academy through the Dual Enrollment Program. Prior to teaching, Jody served five years as a social worker for Families First, where he actively worked with African American foster families in Alameda, Contra Costa, and Solano County. When he is not teaching, Jody enjoys traveling with his family to the Caribbean and throughout Latin America.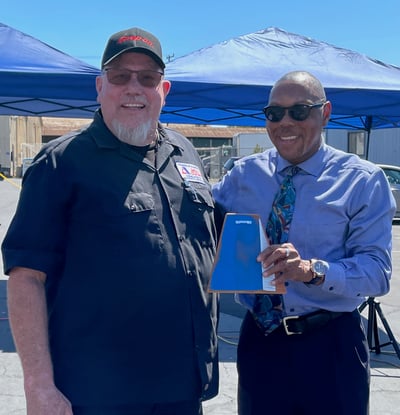 Blair Norton, Diesel Mechanics
Blair Norton began his journey to becoming a Diesel Mechanic Instructor in 2012 when he enrolled as a student at College of Alameda. Prior to that, he worked in the industry for twenty-five plus years as a heavy-duty truck and equipment mechanic. After graduating, he began his teaching career as an adjunct for our Diesel and Truck Mechanics Program.
Blair's hobbies are restoring classic cars and building hot rods. He has been going to car shows with his father since he was a young boy. Blair looks forward to the annual Downtown Alameda Classic Car Show where he promotes the DMECH Program. He also enjoys riding motorcycles and spending time with his family.
Mr. Norton is a proud alum of the College of Alameda and enjoys doing outreach events. He demonstrates dedication to his students and the teaching profession. He has spent the last four years co-chairing the program, updating instructional materials, improving the curriculum, and building relationships with industry partners for students' success. Mr. Norton is personable. He makes himself available to students whenever possible and believes every student can achieve their goals. He genuinely enjoys being a part of the community that is the College of Alameda.
Laney College (8)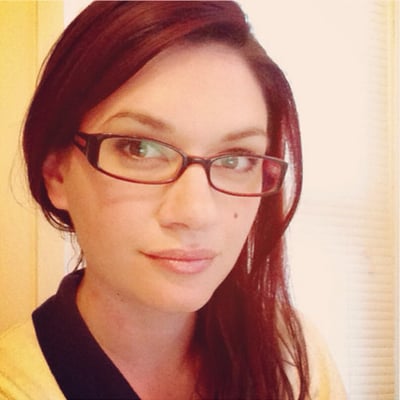 Elizabeth Cowan, English
Professor Cowan has excelled as an online instructor whose delivery of classroom content has been praised by her peers and students. She has taken part in the English Department's effort to loop two 8-week courses into a semester to allow students to become more engaged in composition and reading while fulfilling their requirements in a manner that allows them to complete their studies, earn their degrees, and in many cases transfer. Laney College congratulates her on the attainment of tenure.
Elizabeth Wadell, ESOL
Professor Wadell earns that status of tenure as someone whom her tenure committee describes as "admired within her department." Her excellence in classroom inquiry and delivery is attributed to her "innovative, sleuthing skills." This deliberate, informed approach has translated into achievement for Laney students, as they benefit from the "strong sense of community" that is intrinsic to any class she teaches. Her care for students does not end with teaching, as she is an active member of the Distance Education Committee and someone who teaches as part of Laney's Dual Enrollment offerings. Additionally, she has been involved with annual toy drives at the college, as well as Laney outreach activities and other on-campus events. Beth embodies the value of the expression, "Don't just be visible, be present," and Laney extends congratulations to her on her attainment of tenure.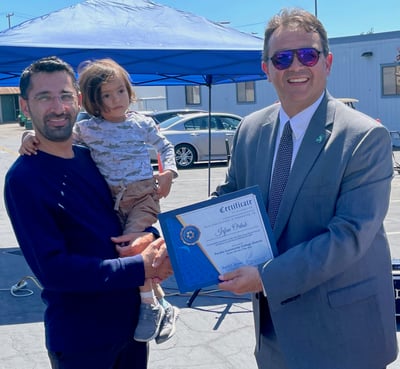 Irfan Ortak, CIS
Professor Ortak is distinguished for the welcoming class environment he provides for students. Entering his class, learners know that they will be contributors to the classes he teaches, especially given the "balanced participation structure" noted by his peers and students. As someone who values the participation of his students, he is congratulated on this day for his attainment of tenure status.
Adam Balogh, Machine Technology
Professor Balogh has been an active member of the Laney College faculty since joining the College. He has been integral to work done on all aspects of the Machine Technology curriculum and has completed his second year as Department Chair. Professor Balogh and his colleagues in his discipline set the bar in many ways when it comes to engaging industry, as two industry partners joined him in Laney College's recent CTE Open House event, tabling at his classroom and showing that bridge from classroom to career. Observing his class, one sees an engagement of students that shows support yet the opportunity for students to truly experience hands-on learning. Adam is a faculty leader at Laney, and we are pleased to congratulate him today.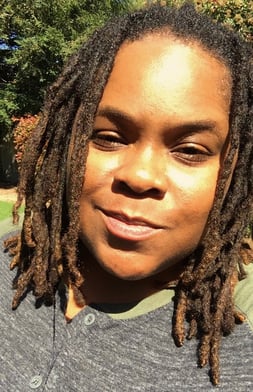 Dana Grisby, African American Studies
Professor Grisby has wasted no time in making her impact on Laney students and the community, especially as she completes her first year as Department Chair. In addition to this entrusted role, Professor Grisby has engaged the College by taking on leadership roles that have included service on the Faculty Senate as well as the Faculty Prioritization Committee. Comments from her students were best summarized by one, who stated that "Dana is one of the most passionate teachers I have ever met." Professor Grisby's connection to students includes service as a lead faculty member in the UMOJA/Ubaka program. Through tireless curriculum work and her commitment to diversity, Dana stands as one of the true leaders at Laney College who has earned the congratulations that comes with the attainment of Tenure status.
Nikolay Shaposhnikov, Mathematics
Professor Shaposhnikov is an accomplished instructor who constantly seeks to grow in his craft. He has attended an abundance of online conferences and other professional development activities, and colleagues have noted that he excels, especially in the challenging setting of the online, asynchronous math classroom. Peers attribute this to the fact that no matter what the modality of learning, students are expected to add to the class through their participation, making them contributors to the overall learning experience felt by all who are enrolled. Laney College is pleased to congratulate Professor Shaposhnikov on his attainment of tenure status.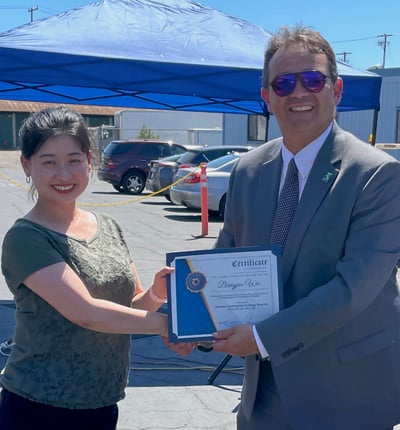 Bangjun Wu, Business
Professor Wu is to be congratulated on her status as a tenured faculty member at Laney College. As much as any faculty member, she has not only adjusted but thrived in the online learning environment, which has been no small feat given that her primary focus in Business is Accounting. Laney College is honored to have granted tenure status to this outstanding instructor.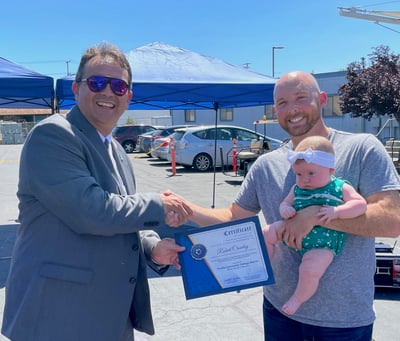 Robert Crowley, Kinesiology
Professor/Coach Crowley has become a faculty leader, especially in the Laney College Athletics program. Attending football games or track/cross country meets, one cannot help but notice his presence as a coach and example to others. His peers note his ability to connect with students in meeting their educational needs as well as those they have as athletes. Additionally, he has been – in the words of his peers – "a strong and consistent support system for female student-athletes." Laney College welcomes and congratulates Robert as a tenured member of our campus community and looks forward to seeing the continuing impact his teaching and leadership will have in the lives of students.
Merritt College (4)
Rebecca Uhlman, Mathematics
Professor Rebecca Uhlman obtained a B.A. in Mathematics from Oberlin College and an MS in Mathematics from the University of Washington, Seattle. Rebecca has been active in developing curriculum and teaching strategies around equity for Merritt College. Professor Uhlman is helping to address the learning gaps that may surface through AB (Assembly Bill) 705 by developing contextualized support courses for career fields. Professor Uhlman also plans to create a zero-cost Differential Equations textbook to remove the financial barrier for students.
Professor Uhlman has been a willing participant in the faculty leadership. She currently is the co-chair of the Math and Physical Sciences department, a former co-chair of the College Budget Committee, the current co-chair of the Institutional Effectiveness Committee, and a member of the College Council and the CDCPD(Council of Department Chairs and Program Directors).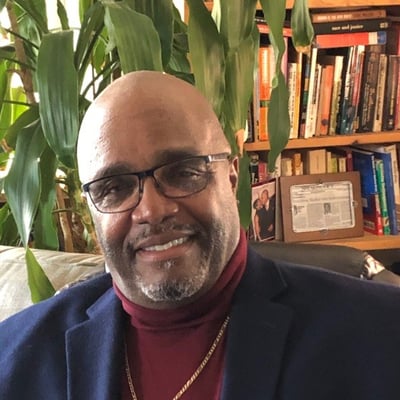 Ronald L. Moss, COSER
Ronald Moss is the Program Director and Faculty Chair of the Merritt Community Social Services Program (COSER), the same program he himself graduated from more than a decade ago. Ron received his AA degree from Merritt before transferring to UC Berkeley, where he would go on to receive his BA and MSW. During his academic career at CAL, he founded The Gamble Institute, and with the support of his mentor, Dr. Bill Love, he successfully implemented Street Scholars, a peer-mentoring and training program focused on academic success for COSER students and formerly incarcerated, systems-impacted students at Merritt College.
In 2018, Ron officially joined Merritt as a full-time faculty member, and since then, he has contributed greatly to the college. He has been an active participant in several participatory governance committees, including Academic Senate and the Career Education Committee. His keen wit and sarcastic sense of humor, coupled with his commitment to the college and his own personal life experiences, have made him a joy to work with and a real asset to Merritt.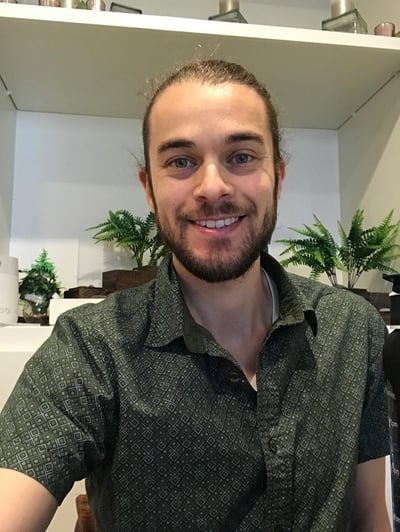 John Rodriguez, Biology
Professor John Rodriguez obtained a B.S. in Biology from California Polytechnic State University and his M.S. from San Francisco State University. John is an engaging instructor who is committed to student learning. Through active assessment and thoughtful interaction with his students, John can motivate students in a live classroom or in a virtual format. Professor Rodriguez is also a member of the Society for the Advancement of Biology Education Research (SABER) Currently, John serves as a member of the SLOAC (Student Learning Outcomes Assessment Committee), Secretary of the Professional Development Committee, and the Guided Pathways Pillar 4 lead.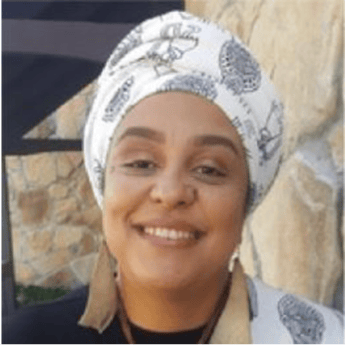 Danae Martinez, African American Studies
Danae Martinez, a professor, educator, and public speaker, has been speaking to both large and small groups since the age of 14. When she was 24, as a single mother on welfare with three kids, she decided to go back to school and pursue a degree in African American studies. She graduated with her AA in Africana Studies from Laney and Merritt College in Oakland CA and BA and MA in Ethnic Studies from San Francisco State University. Her thesis research centered on Black/African diasporic communities in South Africa, Jamaica, and the USA. Danae Martinez teaches a variety of classes in African American Studies in Peralta Colleges, College of Marin, and San Francisco State University, including African American History to 1865, African American History 1865 to 1945, Black World Films, Black Economics, African American Family, African American Culture, Perceptions of African American Women, Prison Industrial Complex: African American Incarceration, Introduction to Ethnic Studies, the African American family, Hip Hop Workshop, Music Race and Revolution, and Racism in the USA. Danae has also helped with piloting the dual enrollment program between Peralta Colleges and Oakland High Schools. She is also a trained professional facilitator of Theater of the Oppressed. Danae Martinez is currently working on her 2nd Master's Degree in screenwriting for TV and Film at the Academy of Art University.
Danae also volunteers in the communities she works with and where ever she finds herself. While studying in South Africa, Danae mentored and taught in the local male prison, participated in organizations including Jubilee South Africa, the Anti-Privatization Forum, Azapo, Azasco, and founded the South African branch of a student club originally started at Laney College. As a professor, she volunteered to teach students in Juvenile hall. Most recently, Danae and a few community partners organized Afrika Town Garden and Mural project in West Oakland, which helped to feed a very poor disempowered community, beautified the area, and served as a gathering place for organizing groups locally. Danae's students (with the help of Planting Justice) transformed an empty field that used to be full of hypodermic needles and feces into a beautiful garden with fresh fruits and vegetables available to the community. Students volunteered to cook Sunday breakfast for the neighborhood, beautify the nearby community center, build cobb ovens and places for homeless people to cook their own food, paint, and clean the neighborhood, and, along with the Community Rejuvenation Project, students helped paint two murals on the premises. Danae believes that this is what African American Studies looks like in action! It's about changing the conditions of the people.
Among other subjects, Danae Martinez lectures on overcoming adversity and abuse, Black-mixed race identity, creating balance for a holistic lifestyle, community organizing and movement strategy, and African economics. Danae Martinez is currently the Project Coordinator for a Fulbright-Hays Teachers 2 South Africa study abroad award. Although still on her journey of healing and overcoming adversity, Danae Martinez motivates people of all ages to never give up and to use their imaginations to walk in their dreams regardless of the nightmares that may be before them.