Update from May 25, 2022 - The Laney College Women's Track Team did well at state! Congratulations to Shona Christensen for earning the bronze medal for third place in the state of California! Coach Robert Crawley attended the Board of Trustees meeting on May 24, 2022 and commented, "This past weekend, we just got back from L.A. where we returned from the CCCAA state championship meet. It was the first time the program had been there since 2018 and the first time we had someone representing [Laney] in the throws since 2013. I want to highlight Shona Christensen. She placed third in the state in the shot put...It was really cool to be at the state meet in front of thousands of people. Shona was a great representative for Laney College and all the Peralta Colleges." You can listen to comments from Coach Crawley, Laney College Athletic Director John Beam, Shona and her brother Joseph here.
The CCCAA Northern California Finals were back for the first time since 2019, as track programs across the region flocked to compete at Chabot College. The Laney College Women's Track & Field program had incredible representation, as student-athletes competed in the 100m and 200m sprints, as well as long jump, shot put, and discus. Among the competitors, Freshman Dominique Gaston competed in the 100m final, Freshman Sheelah Carey competed in the long jump final, and Sophomore Shona Christensen competed in both the shot put and discus final.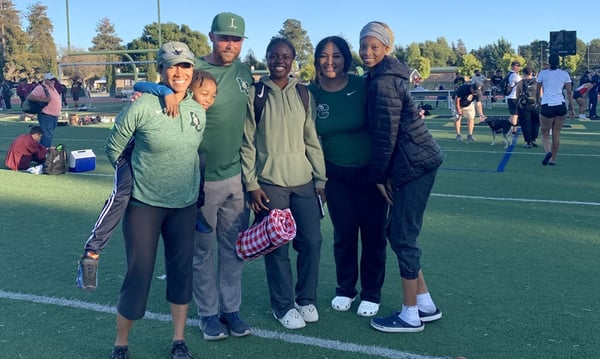 Christensen stole the show finishing first in Northern California in the shot put, posting a mark of 12.56m, the highest mark in Northern California this season. Her mark also positions her 2nd in the state entering the State Championship Meet this Saturday, May 21st. She entered the discus final positioned 10th in Northern California, but after a stellar performance jumped to 4th, finishing with two medals on the day. This is the first time since 2013 that Laney College has won the Northern California Championship for shot put and is the highest mark for discus in recent history. Christensen currently holds scholarship offers to Sonoma State University and Cal Poly Pomona.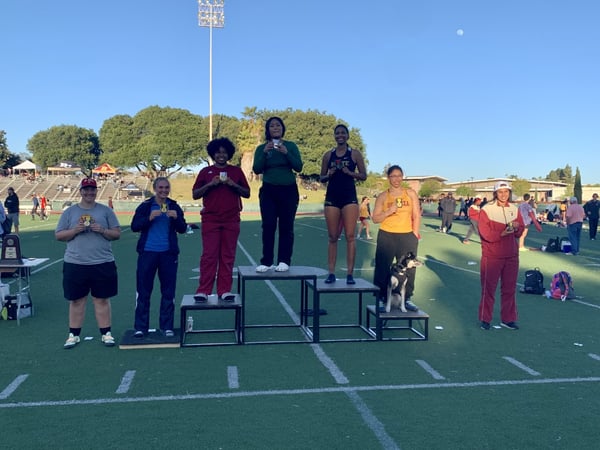 The Eagles will head down to Mt. San Antonio College this weekend to compete in the CCCAA State Championship Meet. Christensen is currently positioned in 2nd place overall in the state, trailing the 1st place holder by only 5cm. This will be the first time Laney College has representation at the state meet since 2018, returning to the high-level competition that the program routinely enjoys.