Laney College mechanical engineering student Gabriela Manrique has been selected by NASA Community College Aerospace Scholars (NCAS) to attend the NCAS Virtual Experience during the spring and summer sessions. Congratulations Gabriela!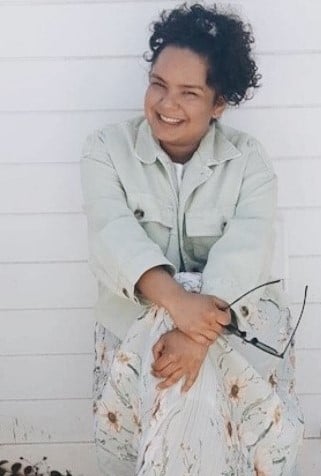 Gabriela, along with BCC student Nadine Ordaz, are two out of 104 community college students from across the country to participate in the NASA virtual experience program. Virtual NCAS includes:
An interactive team competition to plan a mission to the Moon or Mars.

NASA mentors assigned to each team.

Speakers from NASA's diverse workforce.

Virtual behind-the-scenes tours of multiple NASA centers.

Individualized resume feedback from NASA mentors.

Guidance from NASA Internships and NCAS alumni explaining the steps to become an intern.
Selected community college students learn more about NASA's missions and careers in science and engineering throughout the virtual experience. Students form teams and design a mission to explore the Moon or Mars. Each student team specifically arranges a company infrastructure, assigns responsibilities, manages a budget, and develops communications and outreach strategies.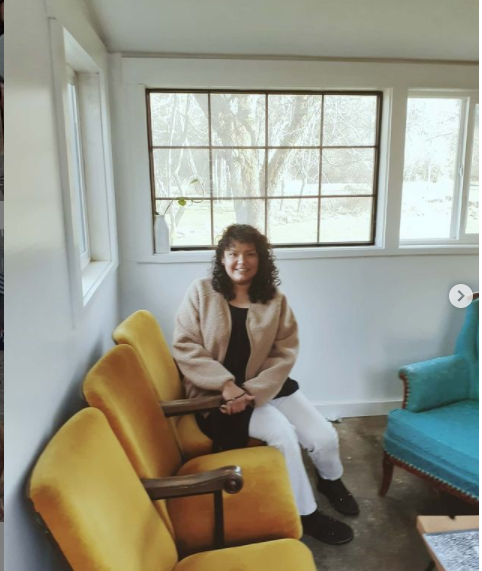 Gabriela had this to say regarding her NASA selection:
"I have been interested in NASA since I was a child who would journal and draw pictures of space exploration. Specifically, the Mars rover exploration ignited my desire to study mechanical engineering.
"As a transfer student, my journey has not been linear. I suffered a serious illness that side tracked my studies, but after recovering my health and engaging in a season of church ministry I mustered the courage to continue my academic pursuits in the STEM field.
"As a re-entry student, I was encountered by two amazing professors who not only restored my hope, but helped me see a path outside the classroom to create greater goals. I am extremely grateful to Professor Mallory Barkdull from Laney College in the engineering department. Professor Barkdull's excellent teaching, kindness, dedication to student success and constructive criticism enabled me to create my engineering dreams.
"I am also deeply grateful for Professor Araceli Quezada from the College of Alameda. Professor Quezada provided me with a cultural and historical appreciation for my own heritage and ignited a passion to pursue reconciliation with myself as a member of a minority group. Now empowered with the revelation provided by Professor Quezada I am equipped to pursue my dreams as a whole person. Professor Quezada generously gifted her free time to increase my self-esteem, improve my writing skills and help me express myself as a future engineer and humanitarian.
"I am so grateful to God and the Peralta Community College District for their incredible support. My hope and dreams have been renewed with a greater passion and purpose than I ever imagine possible. As I reflect on my time at the Peralta Colleges, I remember the quote, "it takes a village to raise a child" and this village has raised a woman empowered to purposefully pursue the impossible with hard work, perseverance, and community."
Gabriela is the daughter of Violeta de Leon of the Peralta District IT Department. As you might imagine, Violeta is very proud of her daughter for this accomplishment!
The Minority University Research and Education Program, or MUREP, funds NASA Community College Aerospace Scholars. MUREP commits to engaging underrepresented and underserved students in science, technology, engineering, and mathematics (STEM) with authentic learning experiences to sustain a diverse workforce.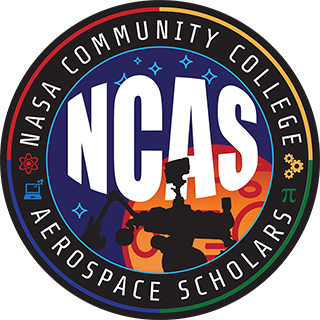 With this activity, NASA continues the tradition of engaging the nation in its mission of human exploration and sustainable expansion across the solar system and bringing new knowledge and opportunities back to Earth.
"NCAS inspires community college students to advance in STEM fields, and it also opens doors for future careers at NASA. NCAS alumni can often move on to NASA internships and possibly ultimately enter the NASA workforce. It is rewarding to see the progression of a student from NCAS participant to NASA colleague," says Torry Johnson, Minority University Research and Education Project (MUREP) Manager.
Congratulations Gabriela! Enjoy the experience. We know you have an exciting future ahead of you, on this world or others...perhaps even your own mission to Mars!
For additional information, please contact NASA Community College Aerospace Scholars by email at JSC-NCAS@mail.nasa.gov or by phone at (281) 244-7029. For more information, visit: https://go.nasa.gov/ncas
For more on MUREP, visit: www.nasa.gov/education/murep For updates on social media, follow: #NCAS2021 #MUREP