How do you feel when you talk to a counselor that knows exactly what you are going through? How do you feel when you find out that your counselor is an immigrant like you? Fatima Shah is a Pakistani woman who immigrated to the United States with her family when she was still a teenager. Fatima went to Berkeley High School, applied for Berkeley City College, became a student employee, and now she has been serving her community as a general counselor at BCC.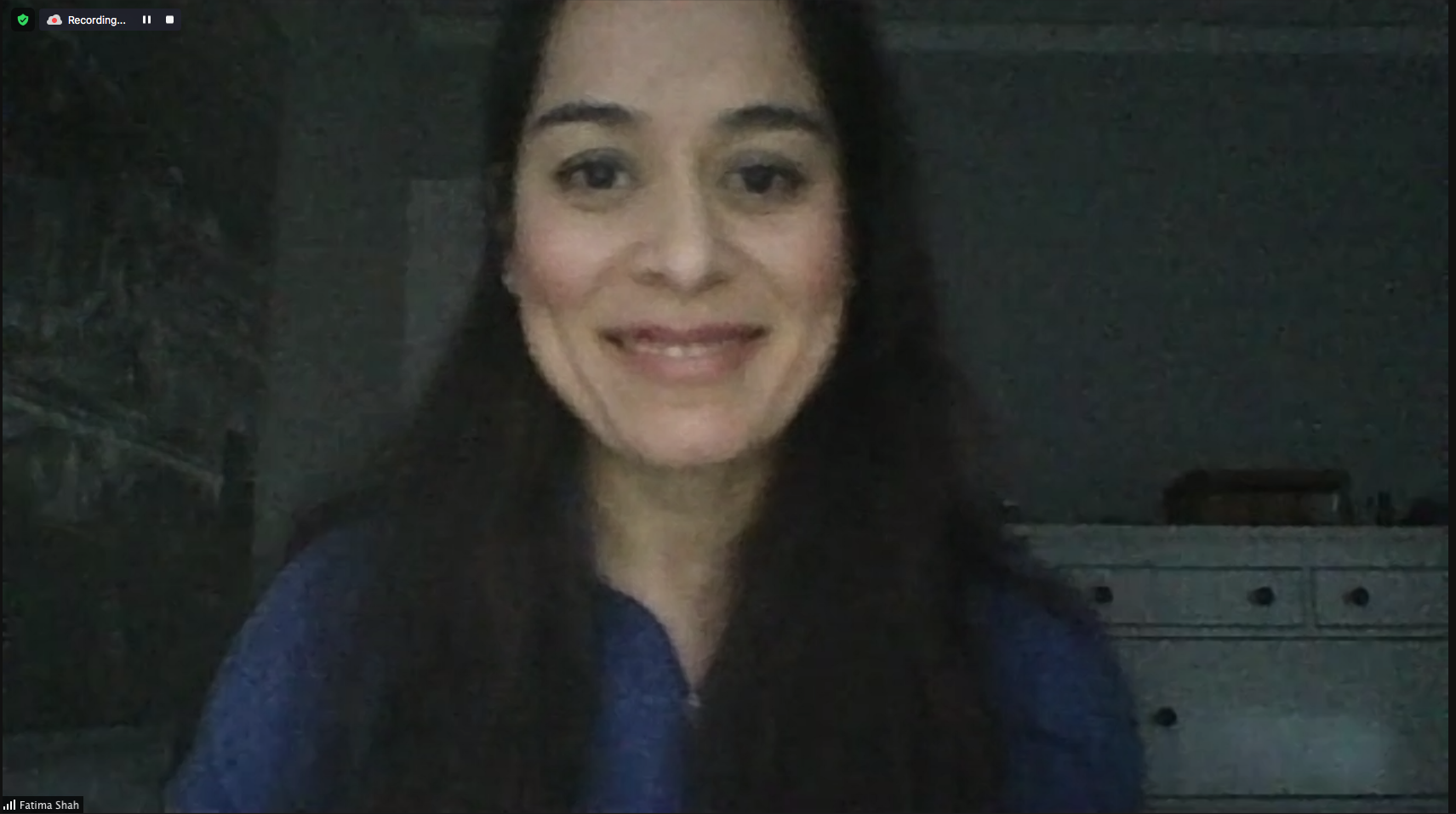 Fatima immigrated from Pakistan to the U.S. at the age of 13. She grew up in a traditional and restricted Pakistani family. Her father was already living in America and working in a restaurant when Fatima, her mother, and her siblings left their home country. Fatima shares that the culture shock made her feel disconnected from other kids in the first couple of years, "I started at Berkeley high in middle school, I was learning the language, and I started not knowing anything about school and university processes. I finally got to meet people different from me and it was not easy at all".
In the Pakistani tradition, the Islamic religion is very strong. Fatima, like many other Pakistani girls grew up in a Muslim community learning and practicing Islamism. She describes, "Females learn a lot of skills, like crafting, and cooking for example. You don't grow up with aspirations and goals to go outside and do something. You are just expected to grow up, practice your religion and learn your culture. In your early 20s you are expected to be marriage offer and you are not supposed to reject it because it is your family honor, and your job is to accept it on whatever it costs".
When Fatima started going to school and meeting new friends, she had the desire to keep improving herself. She wanted to work, go to college, and have a different future. It was not easy for Fatima to get a job opportunity. She remembers situations where she faced discrimination when she was looking for an on-campus student worker position.
"I remember seeing some classmates that had student worker positions and I remember going to the financial department because I wanted to do work-study too. Some employees would give me excuses saying that they did not have enough positions, and such and such, like putting me off. I got very upset with that one day because I saw my friends getting jobs while they were saying that there were no positions open. I wanted to work because for me work on campus was a way to prove to my parents that college is worth it. I wanted to show them that I was making the right decision, and I had a goal", shares Fatima  
Very ambitious and motivated to learn, Fatima did not give up. She connected to the EOPS program at BCC and got her first job as a math tutor. She proudly shares that after connecting to the EOPS, she never left the program. Fatima loves BCC and she has spent most of her time in the college learning and helping students.
"I connected with the EOPS, and I got the opportunity, and I never left. I became a math tutor/mentor. It was so good because I felt connected to the people, I was helping them to learn new skills, I was involved in a community. I transitioned from student worker to classified, and then from classified to the coordinator of the program and in the meanwhile I transferred to UC Berkeley, and I got a degree in sociology"
The more Fatima kept learning and improving, the more she wanted to support others to achieve their goals. While she was majoring in Sociology at UC Berkeley, she started to deeply understand the power of education, "I realize that education is the equalizer, and it equalizes everybody across the border no matter where your start was. It is a very unique thing within the American education, and the American society."
After graduating with a bachelor's degree in Sociology at UC Berkeley, Fatima applied for a master's degree in Counselor in 2012 at San Francisco State University. She realized that as an academic counselor she could help not only Pakistani girls, but also Pakistani guys, and other young immigrants.
"I realized I could make a change in immigrant women's lives or Immigrant guys' lives. I am so privileged to be part of their journey. Specially for women like me who come from a Muslim community. These women have a lot of expectations, they have a lot of restrictions. It is a very hard boundary for them to care, and yet they try to find a job. You can see that despite all these restrictions you still see them going to school, and this is something that inspires me a lot. A woman trying to get education because they believe in education"
BCC is like a second home for Fatima. She has been at BCC for over 18 years and truly appreciates being part of many BCC students' journeys. Fatima shares that her years of experience as a first generation to attend college and as a counselor helped her to truly understand each student's situation even when they don't speak up at the first time.
She says, "my students quickly realize that I am truly invested in supporting them to achieve their goals. I make it very clear that I am there for them. From the moment that they come in until their graduation, I support them with back-to-back appointments. I like to do that. Going through my experience being the first in my family to go to college and figure out thing on my own, gives me clues to recognize students who are going through similar processes, but don't say it right away"
Fatima is looking forward to going back to campus and meeting her colleagues and students again. Her goal is to engage even more in supporting students to achieve their dreams. She embodies motivation and enthusiasm and reflects it in the success of many BCC students. Berkeley City College is honored to have Fatima for over 18 years serving our community with passion and empathy.
To learn more about Fatima, you can read this article by National Public Radio (NPR) journalist Sasha Khokha and listen to their conversation about first meeting twenty years ago. Also be sure to check out the Gems coverage of the March 2021 Faculty Tenure Reception, honoring Fatima and others receiving tenure at the Peralta Colleges.