OAKLAND, Calif., November 15, 2023 – At their regular meeting last night, the Peralta Community College District (PCCD) Board of Trustees unanimously approved the contract for Dr. Tammeil Gilkerson as the next permanent Chancellor of the district, with the initial term beginning January 4, 2024 and extending to June 30, 2027.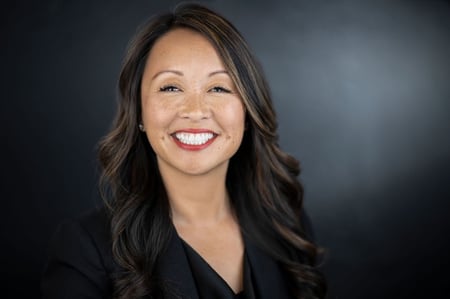 Dr. Gilkerson currently serves as the President of Evergreen Valley College in San José, CA, where she has worked since 2020. The Chancellor job represents a return to the Peralta Colleges for Dr. Gilkerson, as she was previously the President of Laney College from 2017 to 2020. She will follow Dr. Jannett N. Jackson, Interim Chancellor since April 2021, who will step down at the end of this year.
"I call Oakland my home, and my roots run deep in the East Bay. These communities, our communities, hold immense significance for me," Gilkerson affirmed. "Within Peralta, I see a wealth of brilliance and remarkable progress happening at the colleges and across the district. I'm eager to play a role in enhancing a multitude of outstanding programs and services, all guided by a commitment to equity and social justice. I'm deeply honored by the trust the Trustees have placed in me. I pledge to collaborate each day to propel the social and economic transformation of our students and community."
From her days as a student leader at UC Berkeley to her direct work advancing economic opportunity and empowerment for communities of color, Dr. Tammeil Gilkerson has demonstrated a life-long commitment to social justice, equity, and inclusion that is so important in the richly diverse East Bay. With nearly two decades of experience in community college education, Dr. Gilkerson has been committed to addressing the diverse educational needs of students. She continually explores innovative ways to create learning environments and services that promote student success.
In addition to her chief executive roles at Evergreen Valley and Laney, Dr. Gilkerson also served as Vice President of Academic and Student Affairs at Contra Costa College, and as the inaugural Diversity, Inclusion, and Innovation Officer for the Contra Costa Community College District. Her contributions extend to positions as Vice President of Academic Affairs at San José City College and Dean of Counseling and Matriculation at Evergreen Valley College. Her journey began as a faculty member in psychology counseling at Chabot College.
Dyana Delfín Polk, PCCD Board of Trustees President, commented, "We're thrilled to bring Dr. Tammeil Gilkerson back to the Peralta Community College District. She left a legacy of collaboration and collegiality while focusing on student success at Laney College, and we are very much looking forward to her bringing that legacy and focus back home to Oakland."
President Delfín Polk continued, "On behalf of the entire Board of Trustees, I want to thank the members of the Screening Committee who spent numerous hours in fulfilling their responsibilities. Special thanks are extended as well to everyone in the Peralta Community who participated in the forums and provided feedback to inform our decision. The Board wishes to express our gratitude to the applicants and finalists for their interest in our District and their participation in our search process. We owe sincere thanks to our search consultants, Dr. Helen Benjamin and Dr. Cindy Miles, for their leadership throughout this process. Finally, I want to thank Dr. Jackson for her dedicated service over the past few years. She came out of retirement to help Peralta safely navigate through the COVID pandemic and to stabilize district finances. We wish her well in her return to retirement."
The selection follows a yearlong search process and drew applicants from all over the United States. A screening committee made up of faculty, classified professionals, administrators, and community members across the District identified four strong finalists. Following public forums, the Board of Trustees received extensive input from the community to help inform their decision.
Dr. Gilkerson will begin her new role as chancellor on January 4, 2024, right before the start of the Spring 2024 semester.
Spring is Free at the Peralta Colleges in 2024 for California residents who apply for financial aid and enroll in a minimum of 6 credits. Enrollment for the Spring semester opened for the general public on November 15, 2023, with classes starting January 22, 2024. Students interested in enrolling should visit https://home.peralta.edu/enroll to begin the application and enrollment process.