Dear Peralta Community,
I've been reading a book entitled, The Alchemist. It's by Paulo Coelho, an author from Rio de Janeiro, Brazil. It's a really wonderful book. Here is a quote from the inside cover:
"This enchanting novel has inspired a devoted following around the world. This story, dazzling in its powerful simplicity and soul-stirring wisdom, is about an Andalusian shepherd boy named Santiago who travels from his homeland in Spain to the Egyptian desert in search of a treasure buried near the Pyramids. Along the way he meets a [fortune teller], a man who calls himself king, and an alchemist, all of whom point Santiago in the direction of his quest. No one knows what the treasure is, or if Santiago will be able to surmount the obstacles in his path. But what starts out as a journey to find worldly goods turns into a discovery of the treasure found within. Lush, evocative, and deeply humane, the story of Santiago is an eternal testament to the transforming power of our dreams and the importance of listening to our hearts."
An alchemist is a person who transforms or creates something through a seemingly magical process.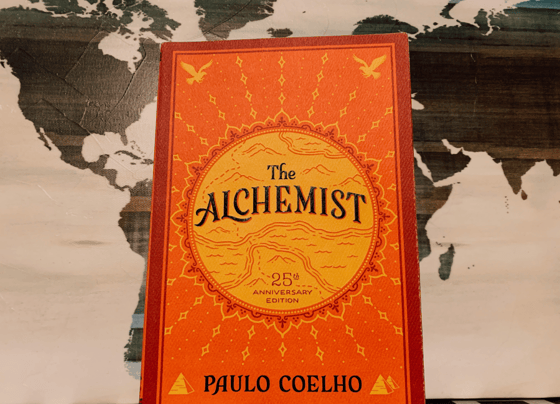 At the Fall 2020 semester Flex Day, I spoke to you about cultivating stability. And now, five months later, it's truly a pleasure to be here as your Interim Chancellor of four fiscally sound academic institutions…ones that play vital roles in our communities. We have new leaders at the helms of our colleges, a vision of being a World Class organization of higher education, and renewed vigor to stay and chart a new course to fulfill our dreams.
I think we should all celebrate the fact that we have removed many impediments that threatened us, and we are now on a brightly lit pathway ensuring our successful future and the future of our students who seek their treasures.
The achievements that you made in the last 18 months have addressed some very real concerns. Today, I am proud to say the Peralta Community College District continues to deliver on our promise of education for all who seek it. It's a time to celebrate our success and the amazing progress that has happened in so short a time – and in such challenging times as we faced.
I am pleased to report, here at the beginning of 2021, with celebration for our President Biden and Vice President Harris, on the heels of Dr. Martin Luther King Jr's national holiday, just the general feel of the day, the hope, the light shining on our cities and colleges, is entirely different. Any old lingering issues are rapidly evaporating. We celebrate a great turn-around story that could have happened only with the support, heart led alignment, and collaborative commitment of our leadership, our faculty, our students – and our communities.
2020 was a year that was all about lifting ourselves up. As individuals, as family members, and as community members, we all lifted each other up during this year of great challenges. That is the only way could be here today, by helping each other, lifting us up and supporting each other.
One of the most important things we did was bring four amazing new presidents on board. The District tapped Dr. David M. Johnson as president of Merritt College, Dr. Angélica Garcia as president at Berkeley City College, Dr. Rudy Besikof as president of Laney College and Dr. Nathaniel Jones III as president of the College of Alameda. We know deeply that their commitment, strategic, inclusive, and equity initiatives will propel these campuses to new achievements that will strengthen our ties to and service of our communities.
With the help of these leaders, and our Vice Chancellors, and many many others, we have been able to eliminate doubt about our fiscal situation. We have been creative and careful in the steps we have taken. But thanks to enormous effort and collaboration, we are financially stable and on sound footing. This active and thoughtful financial leadership has paid great dividends. We note this from the remarks received from the visiting team from ACCJC for our Special Reports, and those of Moody's credit service. Both organizations acknowledged the considerable work that we've done.
Each college submitted excellent Special Reports in November and Institutional Self Evaluation Reports (ISERs) in December. We believe we have demonstrated that each college meets the requirements to be removed from a fiscally related probationary status, and we believe they need to be restored now.
Along with the college presidents, we also brought two new members onto the board, Trustee Dyana Delfín Polk and Trustee Kevin Jenkins. Both joined as a result of the November election. Shortly after, Dr. Cindi Reiss was elected as the Board President and Dr. Nicky Gonzalez Yuen as the Board's Vice President and we welcome their leadership. The Board engaged with Dr. Helen Benjamin, the highly-respected former chancellor from the Contra Costa Community College District, to complete a board self-assessment and establish active Board communication and cohesion policies.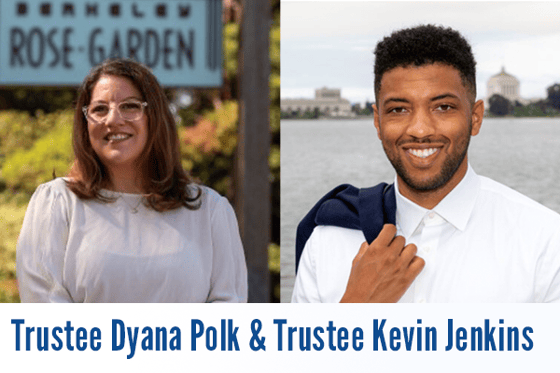 In all of this, one of my greatest personal satisfactions is that our commitment to and delivery of excellent educational programs never wavered. In fact, Berkeley City College, Laney College, and Merritt College were each recognized for their exemplary educational work in implementing the Associate Degree for Transfer (ADT) programs by the Campaign for College Opportunity, a California non-profit bipartisan policy and research organization.

Each received the organization's inaugural "2020 Equity Champion of Higher Education" designation for their exemplary work in awarding ADTs to Black and Latinx students. Berkeley City College was also cited for having "one of the highest shares of ADT conferrals for the 2018-2019 academic year."
And we have achieved these remarkable successes despite the added challenge of the COVID-19 pandemic. None of us expected the required rapid transition from in-person to remote learning. Yet, we rose to the moment and made remote classes happen over a period of weeks back in March and April. Canvas and Zoom moved from the periphery to the center of our teaching workflows. This was only possible because of the dedicated and focused collaborations of faculty, students, staff and administration.
But we have more to celebrate. All of our colleges reported successful online winter and spring intersessions during the COVID-19 pandemic. Also, the campuses conducted outreach campaigns to potential students seeking transferable online instruction to fulfill requirements at both California State University and the University of California.
Each president attests to increases in individual "Dual Enrollment Programs," which offers high school students an early start on their career technical education and opportunities to earn credits towards their college degree. By taking classes while in high school, students begin their college experience before they graduate from high school, giving them equity advantages on college, career and general lifetime successes.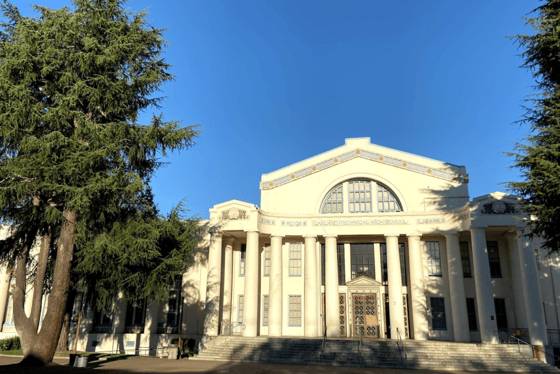 One of the promising initiatives at Merritt, set to launch this summer, is the IServe Academy, which will allow students the opportunity to explore five different programs within public safety: Administration of Justice, Fire Sciences, EMT, Paralegal, and Community Social Services. The initial focus for the program is to attract African American males from OUSD.
Over at BCC we celebrate the fact that it consistently transfers the highest numbers of students to the UC and CSU systems across the District. The combination of the curricular offerings, programmatic supports, and focus on Guided Pathways, all contribute to a campus culture of transfer completion.
(Photo credit: USNews.com)
At Laney College, they participated in the Guided Pathways Statewide Mapper initiative, becoming the 9th of 33 participating colleges in the state to complete the project. As a result, students can now look at program options with full career information, including advancement possibilities, salary, and job market demand for degrees and certificates.
The College of Alameda celebrated its 50th anniversary and the completion of the New Center for Liberal Arts (Building H) in November. The nearly 54,000 sq. ft. building will welcome students and faculty for liberal studies, language arts, and career and workforce education as soon as the pandemic is over. I had the privilege of touring that building and it is very beautiful!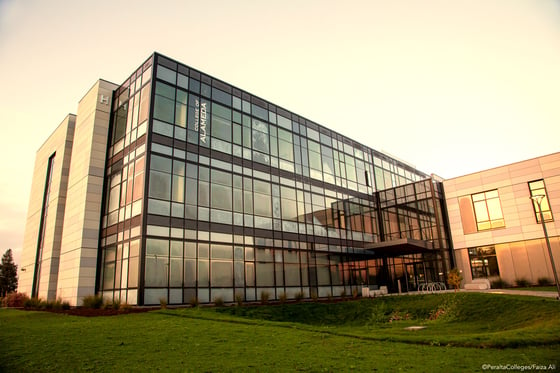 The College of Alameda also, in partnership with World Central Kitchen and Steph and Ayesha Curry's Eat.Learn.Play. Foundation, has given away more than 70,000 free meals to students and the community during the pandemic and injected nearly three quarters of a million dollars into the food service economy by hiring local restaurant owners to produce the meals.
When similar partnerships for free food and produce distribution at the other colleges are added, we realize that this partnership between Eat.Learn.Play., World Central Kitchen, our District, and the Peralta Colleges Foundation has injected nearly $2 Million into the local economy helping the local food service industry, which has been devastated by the pandemic, feeding students and community members dealing with food insecurity and fear.
And we're walking our safety talk. We defunded the Sherriff and have created a new model for safety that does not include humans carrying guns. This is huge. But it will include counsellors embedded with the patrols. We now provide a more holistic approach to campus safety, emphasizing prevention and restorative justice. I want you to know that people are already asking us, "how did you do it?" and we're excited to be leaders here.
That's a lot to celebrate – and a lot to have accomplished even while we were dealing with the dual challenges of ensuring fiscal balance and responding to the pandemic.
We're being alchemists.
What We Have Planned For 2021
Having the universe put into motion the desires of our hearts.
PANDEMIC RESPONSE
We will continue to provide online instruction while public health and political leaders work tirelessly to address the pandemic. We are committed to offering the best educational opportunities to our students so they can continue to make progress on their educational and spiritual journeys, taking advantage of every opportunity we can give them.
ENROLLMENT MANAGEMENT
We will increase our enrollments, provide California Promise opportunities, allocate resources to marketing, have a relentless focus on attracting and retaining students, ensuring they reach their educational goals. The enrollment management efforts are couched within the strategic and educational master plans being developed by each college and in tandem with the District strategic plans and board of trustees mission.
FINANCES
We are addressing our hold harmless in the Student Centered Funding Formula (SCFF), and dealing with the potential of deferred cash payments because of COVID-related shortfalls in the governor's 2020/21 budget. Our efforts will include looking to bridge any gaps that arise from those deferrals as the State manages their resources around the effects of the pandemic, as well as ensuring we are prepared to solve the pending removal of the hold harmless provisions. We are extremely and unabashedly optimistic based on what we've seen in Governor Newsom's proposed budget for 2021/22 that we will be relieved of the burden of deferral management. And, of course, our planning efforts will continue to seek ways to stand strong and sound when the hold harmless is removed in the 23/24 fiscal year. We'll also look to focus on increasing grant support, strategically, with the implementation of a group to assist with vetting grant opportunities.
TECHNOLOGY
We're making progress in our technology modernization with the upgrade of PeopleSoft to version 9.2. This upgrade is critical for students and will allow them to use their mobile devices for enrolling, and navigating their financial aids and resources supporting their education. The upgrade is also of the utmost importance for our internal process so that we can move at an accurate and state of the art pace expected in this and future centuries. At the same time, we will begin planning for the next 5 years of our technology needs, by conducting an assessment of expectations and goals for teaching and learning, operations, and student support.
DIVERSITY AND EDUCATION FOR ALL
Peralta has been a leader of Diversity, Equity, and Inclusion, from our commitment to welcoming, protecting and supporting the undocumented members of our community; our commitment to success for African American, Asian American and Pacific Islanders, and our colleges' status as Hispanic Serving Institutions. The District and all four colleges are committed to the state chancellor's Call to Action. We have formed a task force to make sure we are moving forward with all these initiatives.
These forward looking initiatives shape the World Class organization that we are, and invite and welcome all who seek.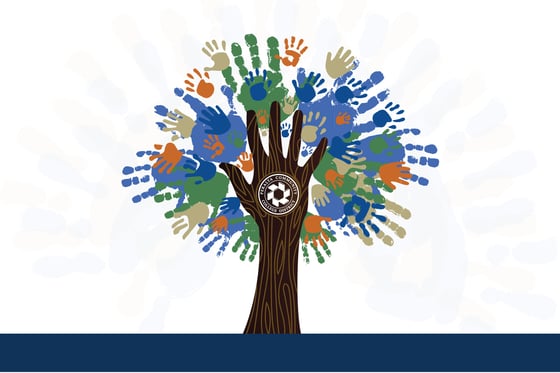 Closing
It has been an encouraging time for me here over the recent past, and probably an unforgettable time for every student, member of the faculty, staff and administration in our District. We have persevered through adversity and emerged more successful than ever, and more determined than ever to fulfill our mission. Everyone in our communities – especially those for whom formal, quality education was disallowed -- depend upon us as a core resource. We shall continue to do the work to ensure our colleges reach and lift up everyone…and provide the people of our community with the opportunity to go farther, reach higher, and achieve the greatness that is their right.
As is written in The Alchemist, "to realize one's destiny is a person's only obligation."
I leave you with this thought: Each of us have both a destiny and an obligation, to be Transformative to the point of incredulousness.
We'll keep going, together.
Thank you
Dr. Carla Walter
Interim Chancellor