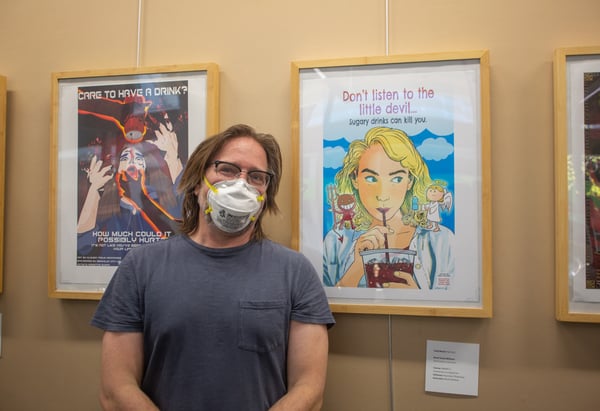 BCC Multimedia Art students are holding an exhibition in the Jerry Adams Gallery titled "Rethink Your Drink", displaying poster advertisements promoting water of sugary sweetened beverages. This art exhibit is sponsored by CHEI, a community grantee of Healthy Berkeley, a program of the City of Berkeley's Public Health Division. Students Jerry Hsaio and Brian Travis Williams won awards for their pieces "Water Wins" and "Don't Listen to the Devil."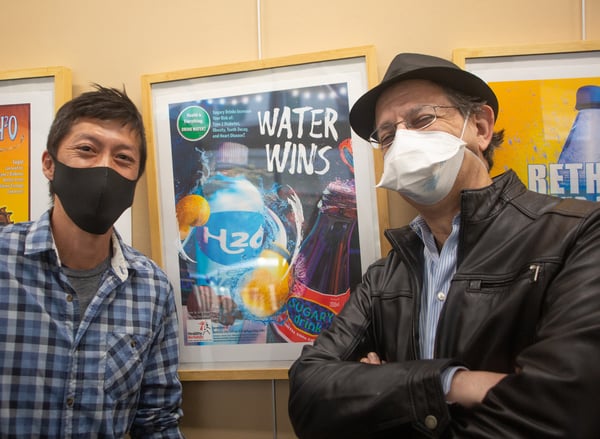 Hsiao and Williams won cash prizes and their posters are displayed in businesses throughout Berkeley. The exhibit runs through the end of May.
This article was included in the May 10, 2023 Berkeley City College President's Report. To view the full report, click here.