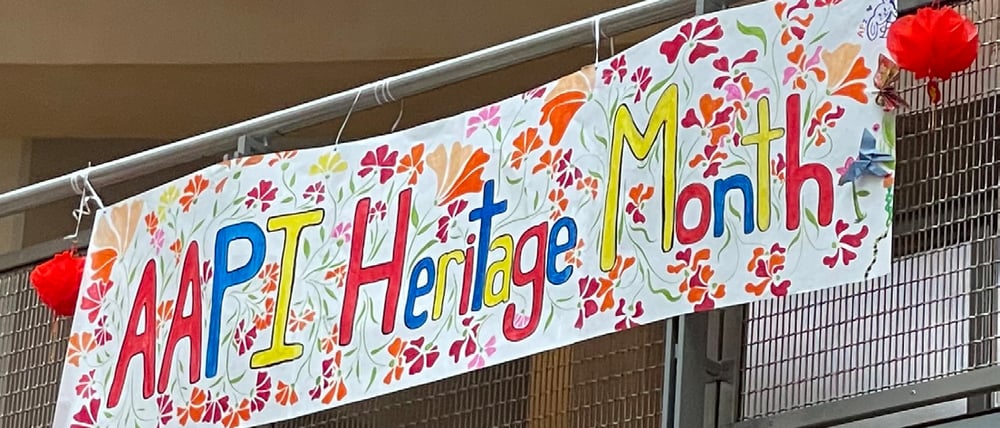 AAPI Heritage Month Celebrations and Events at BCC
May is Asian American Pacific Islander (AAPI) Heritage Month. To mark the occasion, students with Berkeley City College's AAPI LEAD club covered BCC's campus with information flyers highlighting AAPI trailblazers and heroes including Chinese American Labor Organizer Sue Ko Lee and former US Congress Rep. Patsy Matsu Takemoto Mink. Other flyers display flags of Asian cultures sharing facts about the many diverse countries that make up the region.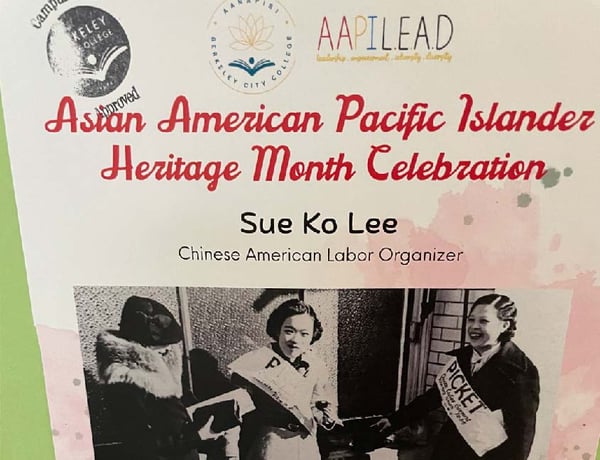 The AAPI LEAD Club hosted an AAPI Heritage Month Celebration on May 2nd in the student lounge. The event provided students the opportunity to build community and awareness by creating paper lanterns and other arts and crafts. AAPI LEAD Club members also hosted a Kahoot game quizzing students on AAPI culture.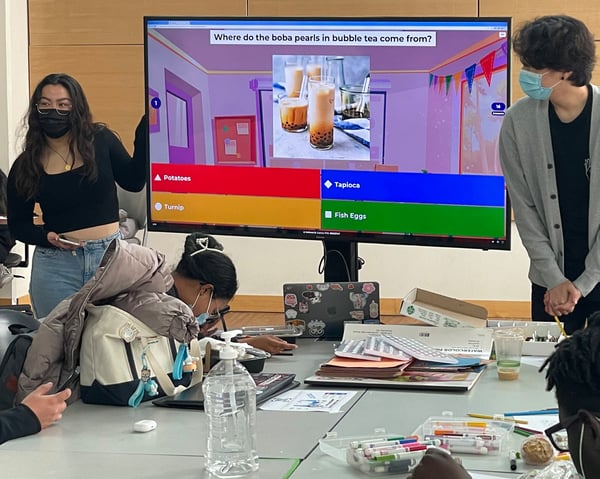 Throughout the month, AAPI LEAD and the BCC Wellness Center are hosting AAPI Healing Circles sponsored by the Asian American and Native American Pacific Islander Serving Institution (AANAPISI) Health Transitions Project grant. The circles promote mental health support and provide an opportunity for the college community to share and connect with AAPI peers and create a community of support. The events are held in person and via Zoom every Monday through May 22. On Tuesday, May 9 the AAPI LEAD Club will host an AAPI Career Panel on Zoom sponsored by the AANAPISI Health Transitions Project grant. We look forward to the events throughout the month, culminating with BCC and Laney's joint AAPI Graduation Celebration on Friday, May 12 at Laney College. Students can register here.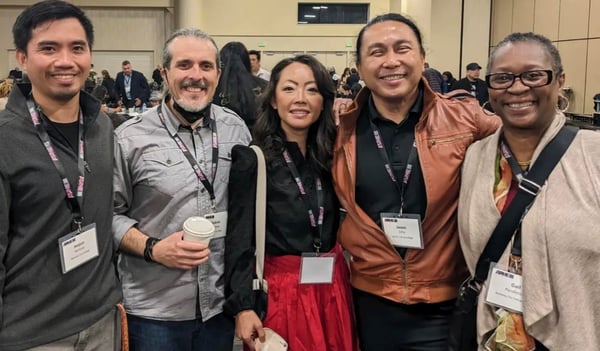 BCC Represents at APAHE Conference
Berkeley City College sent 50 faculty, staff, students, and administrators to the annual 2023 APAHE (Asian and Pacific Americans in Higher Education) Conference, held in downtown Oakland. The Conference's theme this year was "Amplifying Our Voice in Unity and Action" and there were 1,200 people in attendance from all over the country and territories.
As an AANAPISI (Asian American Native American Pacific Islander Serving Institution) designated college, BCC participated in the pre-conference sessions to receive updates on programming and opportunities that will benefit our AAPI students. Susan Truong, BCC's AANAPISI program faculty lead, shared with the attendees the components and objectives of our collaborative AAPI Healthy Transitions Project grant with Laney College for the next five years.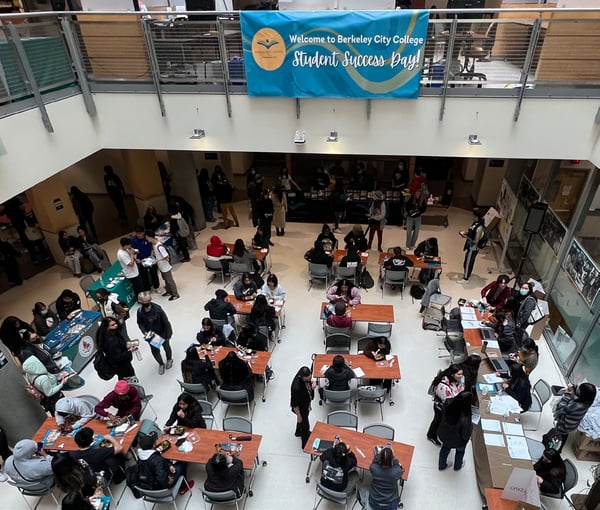 High School Students from Across the Bay Area Visit BCC's Student Success Day
Berkeley City College hosted our annual Student Success Day on Wednesday, May 3rd, with over 275 scholars in attendance from our partnering high schools from Berkeley Unified, West Contra Costa Unified, and Oakland Unified School Districts. Scholars listened to an amazing student panel made up of Society of Scholars students who shared their Berkeley City College experience. Along with the student panel, visiting scholars took part in a guided campus tour and attended the BCC information fair to learn about BCC programs and support services. Students received BCC t-shirts and other swag as prizes for their participation in the information fair and ate a catered lunch from Koja Kitchen. BCC looks forward to building relationships with these young scholars and their families and helping guide them to enrollment in the summer and fall semesters.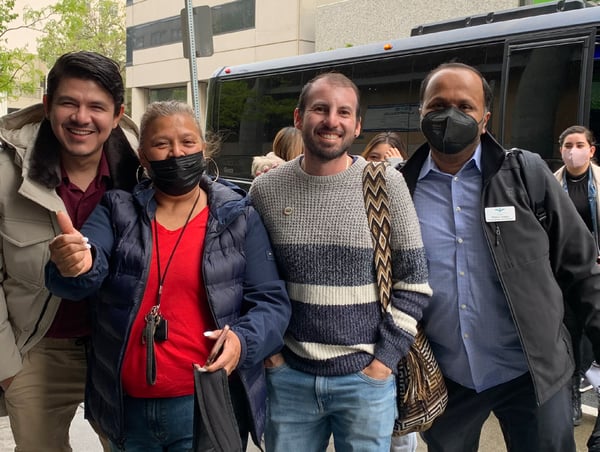 "Thank you so much to our counselors, outreach specialists, and everyone at BCC for hosting this very special BCC event to our campus," said Vice President of Student Services Dr. Stacey Shears. "It took a lot of hard work to put the event on with so much love and care that the students could feel. You held a lovely event and showcased the best of the college."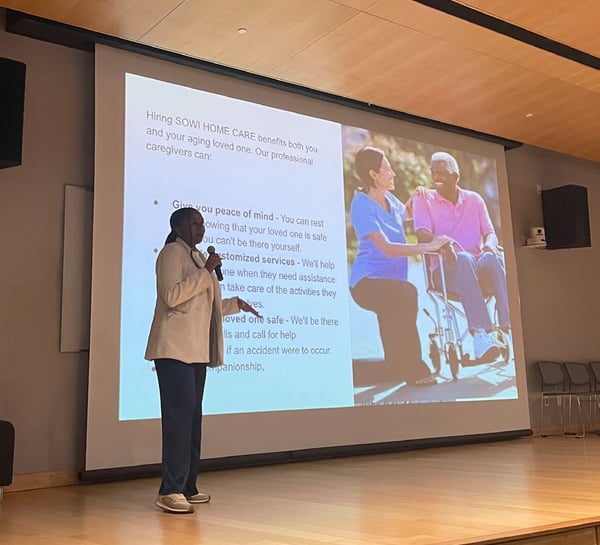 Shark Tank at BCC with PBL's Home Run Event
On Tuesday, May 2, the Berkeley City College Phi Beta Lambda Business Club hosted its Home Run event, a Shark Tank-style competition where BCC students pitched business ideas and strike a deal with a panel of judges in the hopes of winning cash prizes totaling $1,000. Winners were selected by the audience.
Students submitted their ideas in February, so the anticipation for the winners was felt throughout the BCC Auditorium. All BCC entrepreneurs created the business concepts on their own and worked with PBL Business Club members to improve their presentations. For many entrepreneurs, it was their first opportunity to pitch to investors.
The judges selected two winners. First place went to Josephine Nabakooza for SOWI Home Care, a home care company that focuses on providing care and compassion with love, winning a total of $550. You can learn more about the business here. Second place went to Leanid Palhouski for BitcartCC, a customizable Bitcoin payment platform that accepts thousands of currencies, winning a total of $250. You can learn more at their Instagram @bitcartcc.
The PBL thanks sponsors Sasha Coffee, Bag O'Crab, and Candid for making this event possible!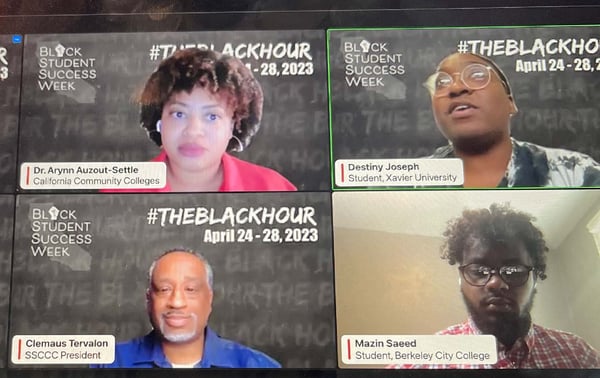 ASBCC President Speaks at Black Student Success Week
April 24 marked the beginning of Black Student Success Week for the California Community Colleges. This year's theme was "Vision to Action: Building Systems and Structures for Black Student Success." The focus of the week-long event was successful approaches to ensuring Black and African American students succeed at California community colleges.
ASBCC President Mazin Saeed was involved in the second day of workshops in a discussion titled "Supporting Black Student Success through Racially Equitable State Policy" President Saeed talked about the use of COVID relief funds supporting basic needs, laptops for STEM students, and upgrading technology for distance learning to aid student success. He was also asked if he had a direct line to the Governor he would promote EOPS and Umoja program funding and promotion.
"Ive learned there are a lot of resources and passionate people who are working to support Black Student success both on a local and state level, like Campaign for College Opportunity and Assembly members," said President Saeed. It was helpful to hear about the different programs working to help support Black Students in the community college system."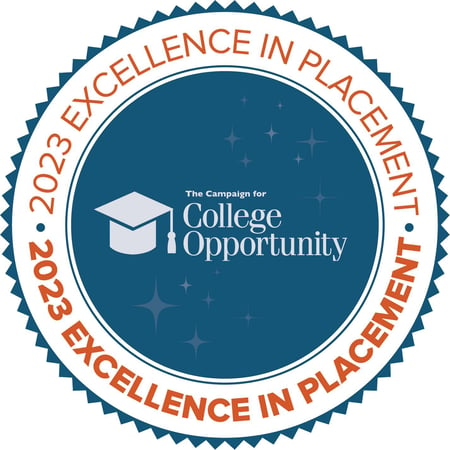 BCC Receives CCO Awards for Equitable Course Placement
The Campaign for College Opportunity announced Berkeley City College is a 2023 Champion for Excelling in Equitable Course Placement, receiving awards for Campuswide English Enrollment, Latinx & Black English Enrollment, and Black Math Success.
The awards recognize Berkeley City College has successfully supported 100% of students to enroll directly into transfer-level English coursework, 100% of Latinx, and 100% of Black students to enroll directly into transfer-level English coursework. Of the 56 California Community Colleges recognized, Berkeley City College is the only college recognized for supporting at least 60% of Black students who enrolled in a transfer-level Math course to successfully complete it within 1 year of their initial enrollment.
Additionally, BCC was able to support their Black students to succeed at rates equivalent to or even exceeding those of the student body as a whole.
"Berkeley City College's mission is to enable equitable student completion, providing pathways for students to transfer to a four-year institution, gain skills in career education, and earn college credit for dual enrolled high school students," said Berkeley City College President Angélica Garcia. "We are honored to be recognized by The Campaign for College Opportunity. These awards are a testament to the equity work of our esteemed faculty, classified professionals, and administrators who are dedicated to successful outcomes for all in our community."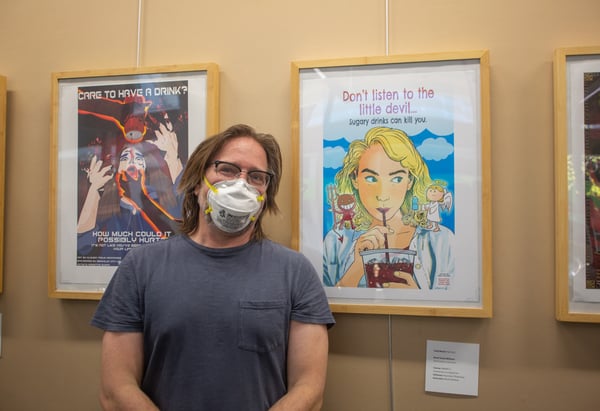 "Rethink Your Drink" BCC MMART Partners with Berkeley Public Health in Art Exhibition
BCC Multimedia Art students are holding an exhibition in the Jerry Adams Gallery titled "Rethink Your Drink", displaying poster advertisements promoting water of sugary sweetened beverages. This art exhibit is sponsored by CHEI, a community grantee of Healthy Berkeley, a program of the City of Berkeley's Public Health Division. Students Jerry Hsaio and Brian Travis Williams won awards for their pieces "Water Wins" and "Don't Listen to the Devil."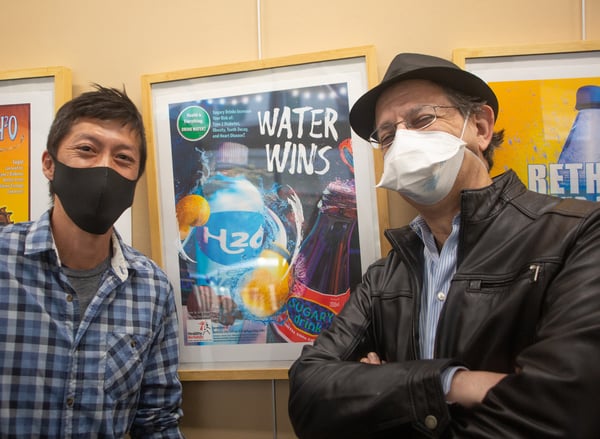 Hsiao and Williams won cash prizes and their posters are displayed in businesses throughout Berkeley. The exhibit runs through the end of May.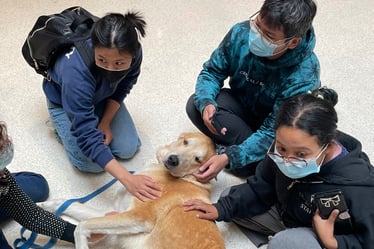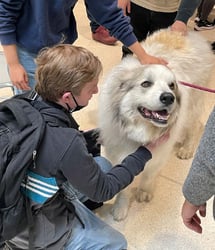 Therapy Dogs Kick Off Mental Health Week
The BCC Phi Theta Kappa Club (PTK) organized a mental health week beginning May 1. To kick things off, the PTK Club invited the Alliance of Therapy Dogs to cool students' nerves for upcoming finals and projects. 4 furry friends were available for students to pet and pat in the BCC atrium during college hours while calm music set the stage for maximum chilling. We thank the Alliance of Therapy Dogs for visiting, as well as the BCC PTK chapter and BCC Library for organizing the PAWrfect event.
This article is taken from the President's Report, written by Dr. Angélica Garcia, Berkeley City College President, that was presented to the PCCD Board of Trustees during their regular meeting on Tuesday, May 9, 2023. To view it as a pdf, click here