KGPC radio directly serves the Peralta Community College District's students, faculty and staff, East Bay cities and international audiences that listen to the streaming broadcast. It exists to serve Oakland and the Peralta Community Colleges with award-winning local programming that make it a treasure for PCCD. The station is a resource that allows individuals to get involved in local media production and add their voice to the airwaves. It is one of the few "LP-FM" stations to be licensed by the FCC, an act that the FCC may not do again, ever. Take a listen and hear the wave of the East Bay, KGPC.

Few know that the Peralta Community College District even has a radio station. KGPC-LP is an FCC (Federal Communications Commission) licensed low-power radio station broadcasting on 96.9 FM since 2015. Founded in 2007 with a small group of DJs, the radio station began its broadcast with programs that were also shown on Peralta TV. The station had mostly punk, experimental, and offbeat musician' music as its content and was seen as a voice for underground indie culture. Over time the content has evolved into a mosaic of programming that ranges from music, public affairs, and cultural shows. Originally housed on the 9th floor of the Laney Tower, the station ran under the name "9th Floor Radio".
Then, the FCC opened radio broadcast licensing. In the early 2000s, media justice advocates and community groups fought to win passage of the Local Community Radio Act, which was finally passed by Congress and signed into law by President Barack Obama in January 2011. This legislation mandated the Federal Communications Commission (F.C.C.), to issue brand new noncommercial FM radio licenses across the country to nonprofits and their partnering community groups, including for the first time, in major cities. Through a bit of wrangling and negotiation, the District was able to secure 12 hours of broadcast time by sharing the licensing of the current FM frequency with two other Bay Area organizations.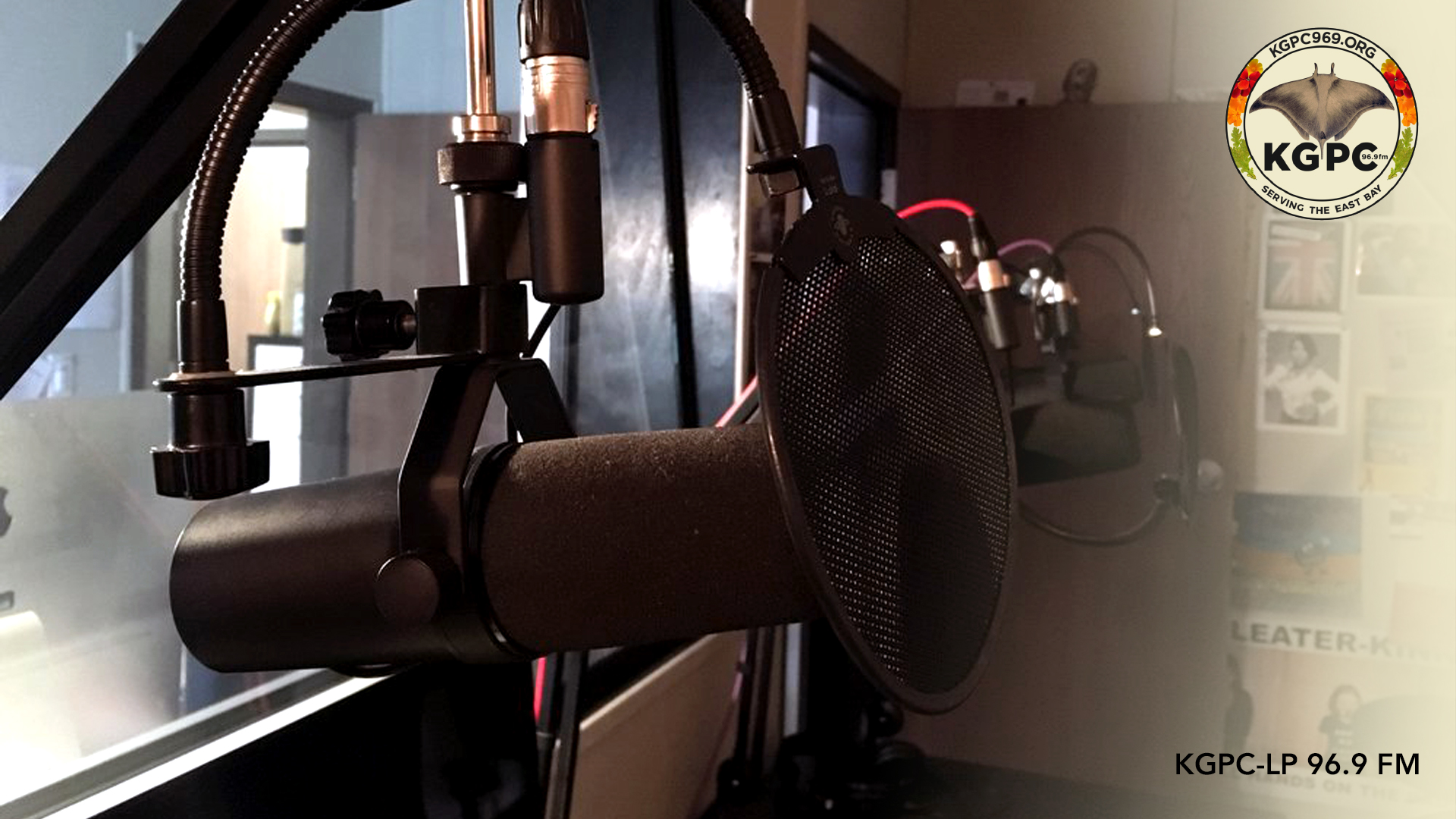 KGPC 96.9 FM was born. The non-commercial station could broadcast local news, independent music and arts, and other diverse programming not heard on commercial radio. At the station almost from its inception, radio host and District web content manager Aaron Harbour, reflects on seeing an ad on Craig's List for volunteers at the station. "I had always dreamed of being on FM radio," comments Harbour, "I grew up listening to public radio. I was the kid who was calling into late night shows requesting music to make mix tapes." Harbour started as an intern, then became a contractor and radio host.
Because KGPC is a low-power station, it broadcasts at 100 watts from East Oakland during the hours from 7:00pm to 6:59am and around the clock from the website at http://www.kgpc969.org/. KGPC broadcasts the Peralta Board of Trustees meetings, live. The station has Peralta Colleges students, faculty, community hosts and DJs from Oakland, Berkeley, Alameda, respectively.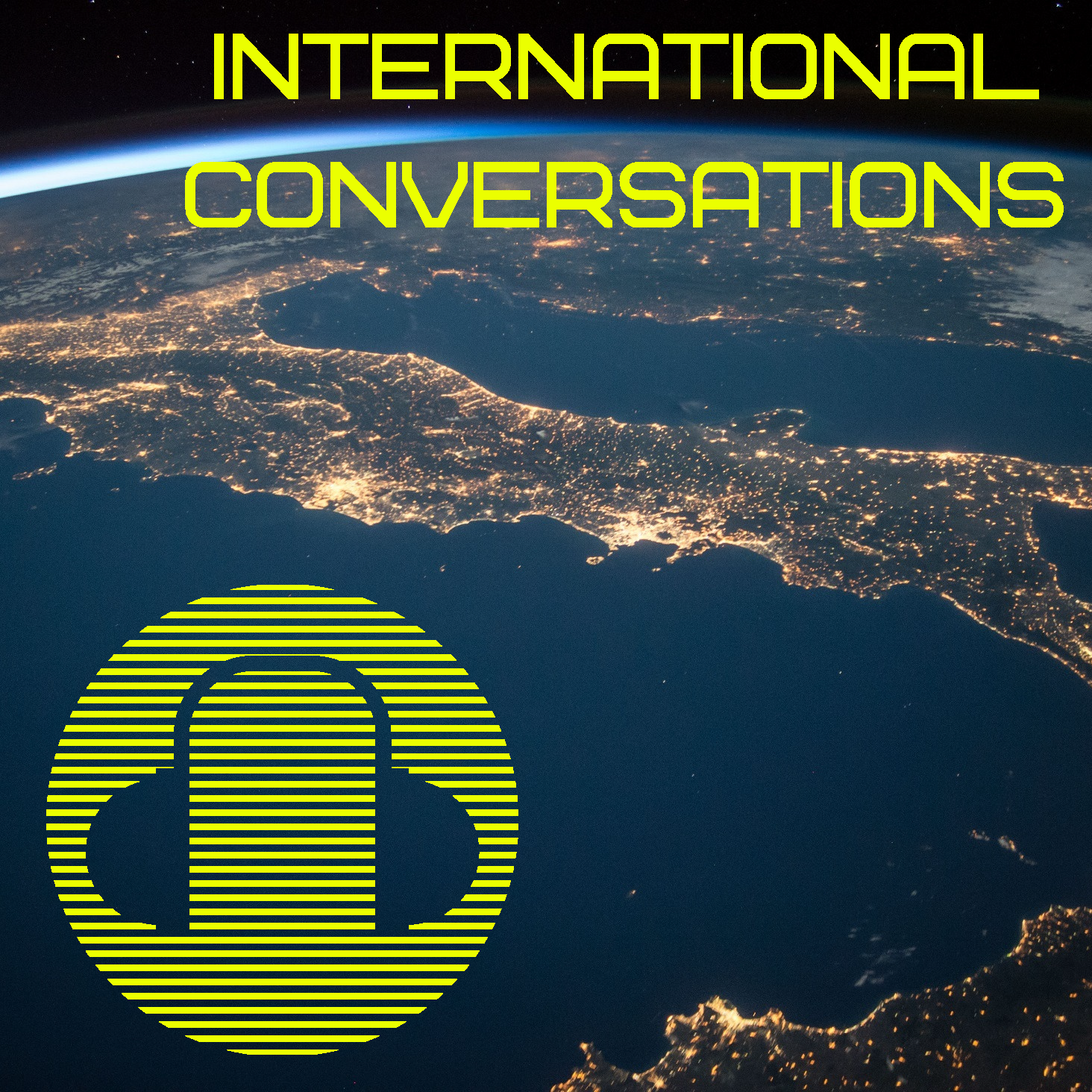 One of our more popular programs is "International Conversations" hosted by Drew Gephart. Drew is the International Services Manager at PCCD and he hosts lively conversations with international students and faculty members discussing international travels, study abroad programs, and what it's like to be an international student here at the Peralta Colleges. You can check out past episodes here: http://www.kgpc969.org/international.
The station is encouraging new DJs and producers to pitch their shows. The station seeks proactive programmers who will take an active role in self-promotion and raising the profile of the station through their show. For those interested in pitching a new show please visit the website to submit your proposal at: http://www.kgpc969.org/pitch-page .
Thank you for listening!