Newly created role will oversee campus security as part of the Peralta Community College District's innovative holistic approach to public safety and restorative justice
At their regular meeting on November 9, 2021, the Peralta Community College District Board of Trustees unanimously approved the appointment of Timothy "Tim" Thomas as the Director of Public Safety serving the District and its four colleges. The Director of Public Safety is a new role created as part of the District's vision for a holistic community-oriented approach to campus safety and security. Mr. Thomas, who has extensive experience as both a law enforcement officer and a college educator, will start on November 15, 2021.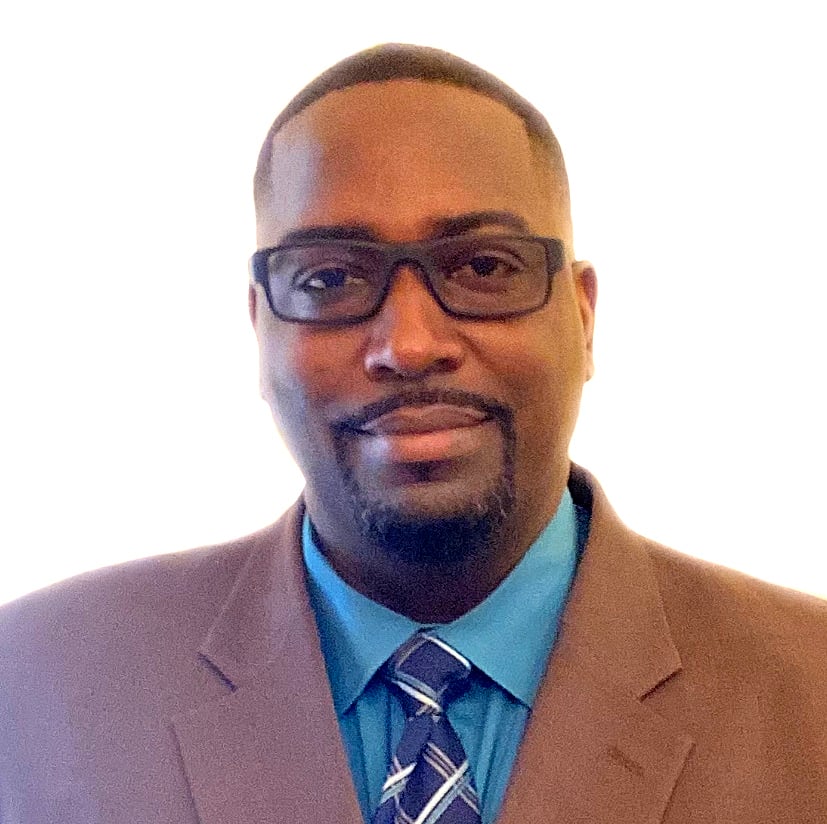 "This is a dream job for me," said Tim Thomas. "Dreams can come true. From early childhood I wanted to be involved with law enforcement and I was fortunate to become a police officer. I was also inspired by some amazing teachers growing up which led me to become an educator. I love teaching people, interacting with students in the classroom. And I grew up right here in Oakland, where I learned the importance of community. At the Peralta Colleges I'll be mixing my passions for public safety, community engagement, and education. I know there's a lot of work to do and I'm excited to get started."
Thomas brings twenty years of law enforcement experience to the job, including service as a police officer and private security manager. He has served as Criminal Justice adjunct faculty at Institute of Technology – Modesto and faculty at Carrington College's Stockton campus where he directed the Criminal Justice: Corrections program.
He also has deep understanding of California Community Colleges, having attended Chabot College before completing his B.A. in Criminal Justice at California State University – Stanislaus and his master's degree in criminology from American Public University. He spent several years working at the Contra Costa Community College District where he started a program called S.T.A.R.S. (Student Together Awareness Response Safe). Thomas hopes to create something similar at the Peralta Colleges. "I'm excited to be fostering a community-based model at Berkeley City College, College of Alameda, Laney College and Merritt College. We all have a role to play in public safety."
"Welcome home, Tim," said Peralta Community College District Interim Chancellor Dr. Jannett N. Jackson. "The right person at the right place at the right time can change the world. Tim, from right here in Oakland, is the right person to lead our campus public safety efforts at this pivotal time as we move away from a traditional policing model and work toward our vision for community oriented restorative justice, and a holistic view of public safety that includes meeting basic needs like food and housing, as well as providing mental health services. It's not going to happen overnight; but we are absolutely moving in the right direction as we keep our students, staff, and community safe."
In June 2019, the Peralta Board of Trustees asked the District administrative team to start planning for a new, holistic plan for campus safety. In June 2020, the Trustees voted to end the District's contract with Alameda County Sherriff's Office (ACSO) at the end of the year. Since January 1, 2021, the Peralta Colleges have been served by locally owned private unarmed security teams. In June 2021, the Trustees reinforced their commitment to social justice and public safety by unanimously passing Resolution 20/21-33 Renewing Support for the Holistic Safety and Wellness of District Students.
Organizationally, Campus Public Safety is part of the Department of General Services at the Peralta Community College District, however, Tim Thomas will be reporting directly to Chancellor Jackson when he begins on November 15th. "I will personally make sure that Tim has the resources and support he needs to be successful," said Dr. Jackson. "Campus safety and security is so important for students and employees alike. For now, I want Tim to be part of the Chancellor's Cabinet which I think will help him learn about Peralta and just as importantly, it will help facilitate the work he will be doing at the Colleges."