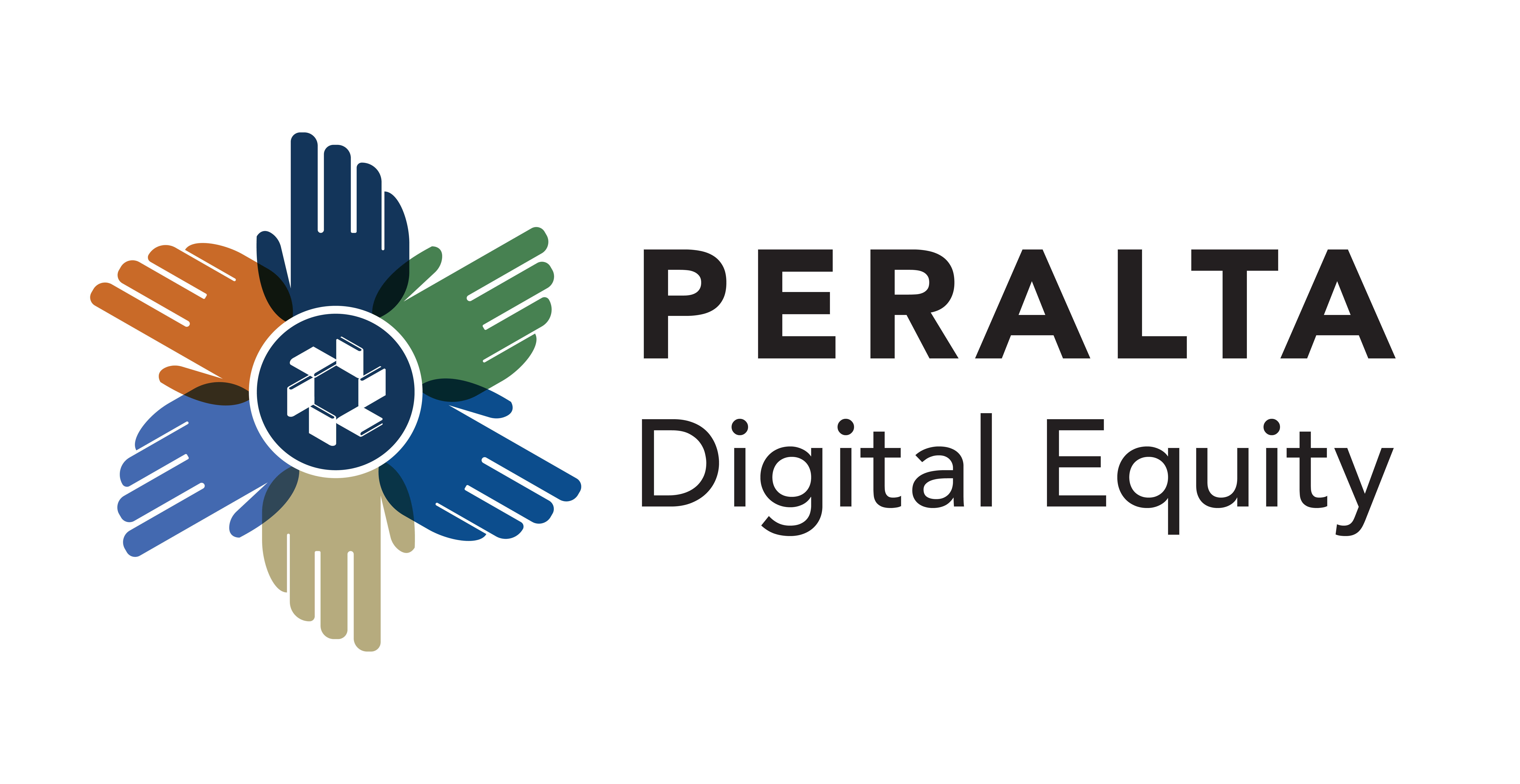 Peralta Online Equity conference took place virtually from April 21 to April 23, 2021. This global conference welcomed equity-minded educators, colleges, universities, non-profit organizations and vendors from all around the world. The basic goals of this conference were 1) to increase the visibility of efforts to increase learning equity in higher education and 2) to bring together institutions that want to share and adopt equitable practices for all online students globally. The conference included three types of activities to mirror the scaffolded learning process from Peralta's Online Equity Training: LEARN via Day 1 presentations, ANALYZE through Day 2 discussions, and BUILD during Day 3 workshops. Also, all sessions were recorded and captioned to accommodate busy schedules and global time zones.
The conference started with Vice Chancellor Siri Brown's inspiring opening remarks and continued with a panel where Peralta Online Equity Team shared the history of the Online Equity Rubric/Training. During this three-day conference, the presenters shared their expertise and experiences by addressing the theme of the conference- online equity- through presentations, discussions, workshops and, poster presentations. The student panel on the second day also shed light to our students' experiences in online classes and their perception of equity. We had almost 850 people registered for the conference and it was exciting to see how the participants were actively engaged throughout the conference and generously shared their equity strategies for courses and institutions. We believe asynchronous participants will be equally active in the efforts of building a sense of community and creating long-term collaborations for bringing equity not only in our online classes as well.
The conference was supported by the Peralta Community College District, Vice Chancellor Siri Brown, Vice Presidents of Instruction, Don Miller (College of Alameda), Mark Fields (Laney College), and by the sponsors California Virtual Campus-Online Education Initiative (CVC-OEI), Innovative Educators, Stylus Publishing and Blackboard Ally. We appreciate their contributions to the success of this event. We are excited to bring together so many great minds and hearts with a common goal!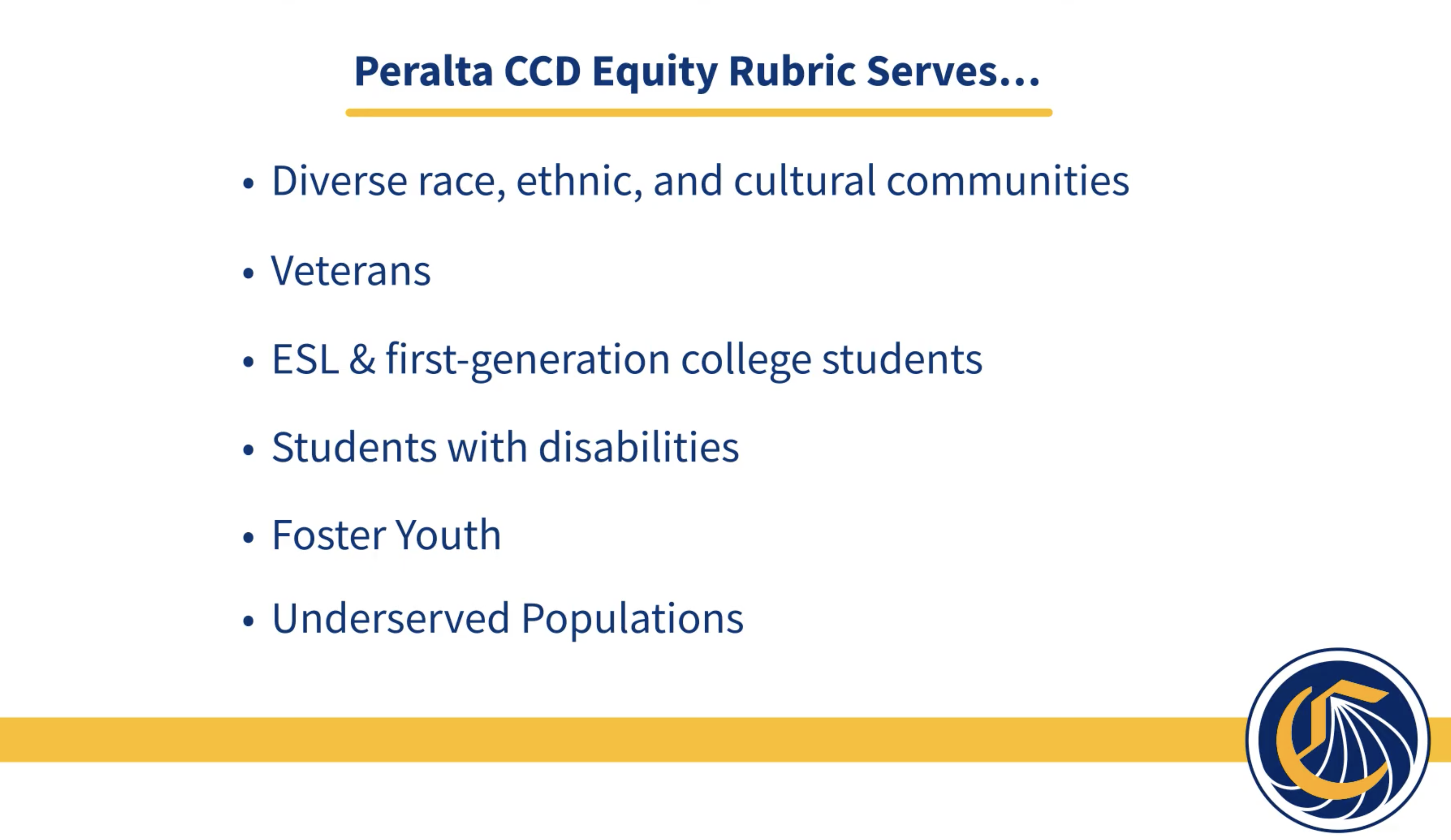 Click image to view a video about the Peralta CCD Equity Rubric
Many thanks to Dr. Didem Ekici, COA faculty member and Distance Education Coordinator for the Peralta Community College District, who provided this update for Peralta Gems. Congratulations Didem and the entire conference team!