November is here, with cooler temperatures and rain (!) but as usual, that's no reason not to see the world with Peralta TV. Check out the wide-range of adventurous, inciteful programming we have lined up for November.

NOVEMBER PROGRAM HIGHLIGHT
Peralta TV can be seen on:
Channel 27: Alameda, Berkeley
Channel 28: Emeryville, Piedmont, Oakland
AT&T U-Verse Channel 99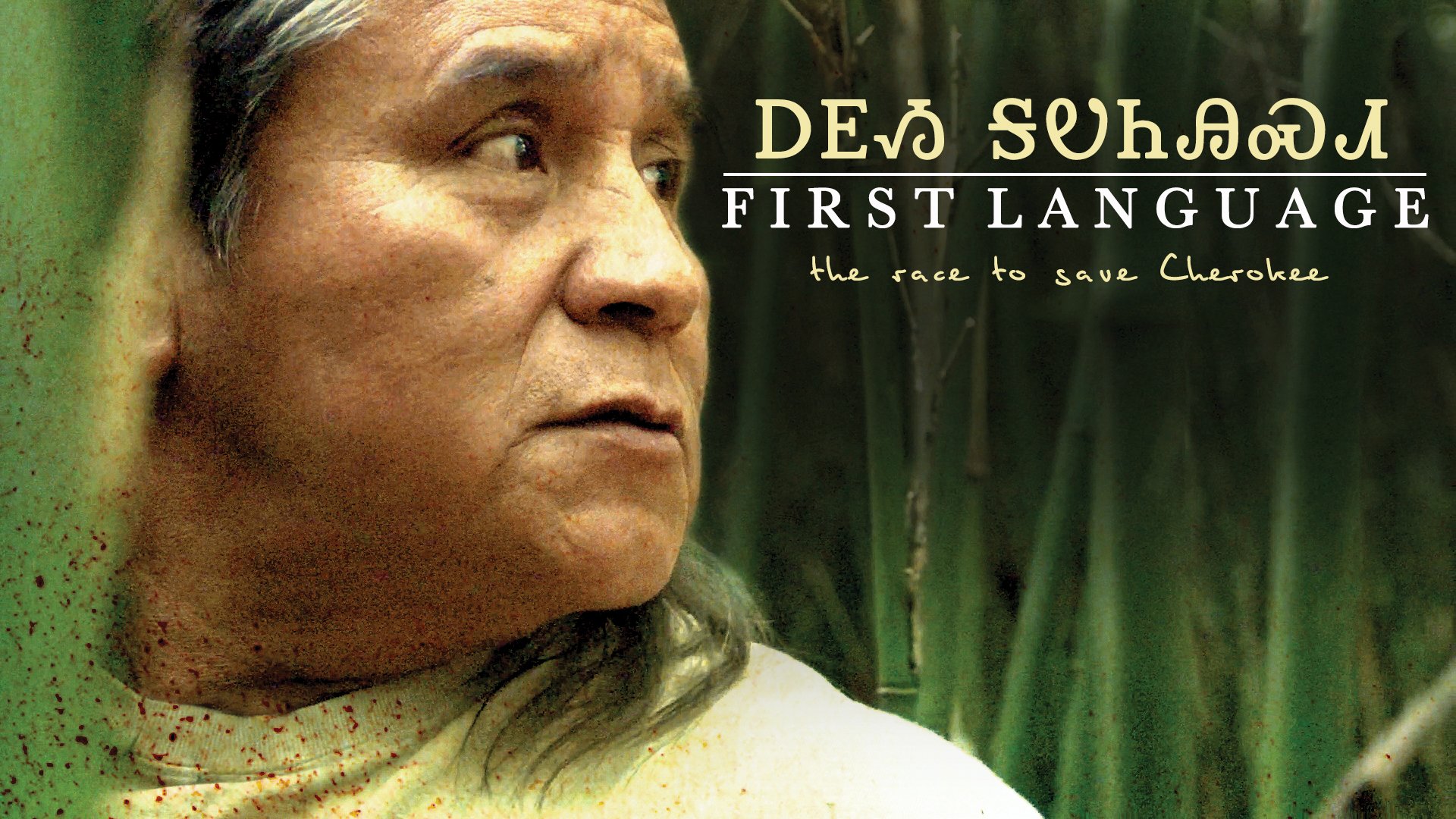 FIRST LANGUAGE – THE RACE TO SAVE CHEROKEE
11/05 (Fri) @ 2:30pm
11/15 (Mon) @ 7pm
11/27 (Sat) @ 8:30pm

Produced & Directed by Danica Cullinan & Neal Hutcheson
Executive Producer Walt Wolfram
FIRST LANGUAGE - THE RACE TO SAVE CHEROKEE is Emmy award-winning documentary film about current efforts to revitalize the Cherokee language, a vessel of knowledge and identity for the Cherokee people.
The Cherokee Indians of North America were once the dominant power in what is now the Southeastern United States. The creeks, valleys and mountains of Southern Appalachia are reflected in their traditions, and in the rhythm of their speech. Around fourteen thousand Cherokee remain in their ancestral homeland in the mountains of North Carolina, but few among them still speak their native language, and no children are learning the language at home. The Eastern Band of Cherokee Indians is now fighting to revitalize the language and come to terms with their native heritage in the context of the modern United States.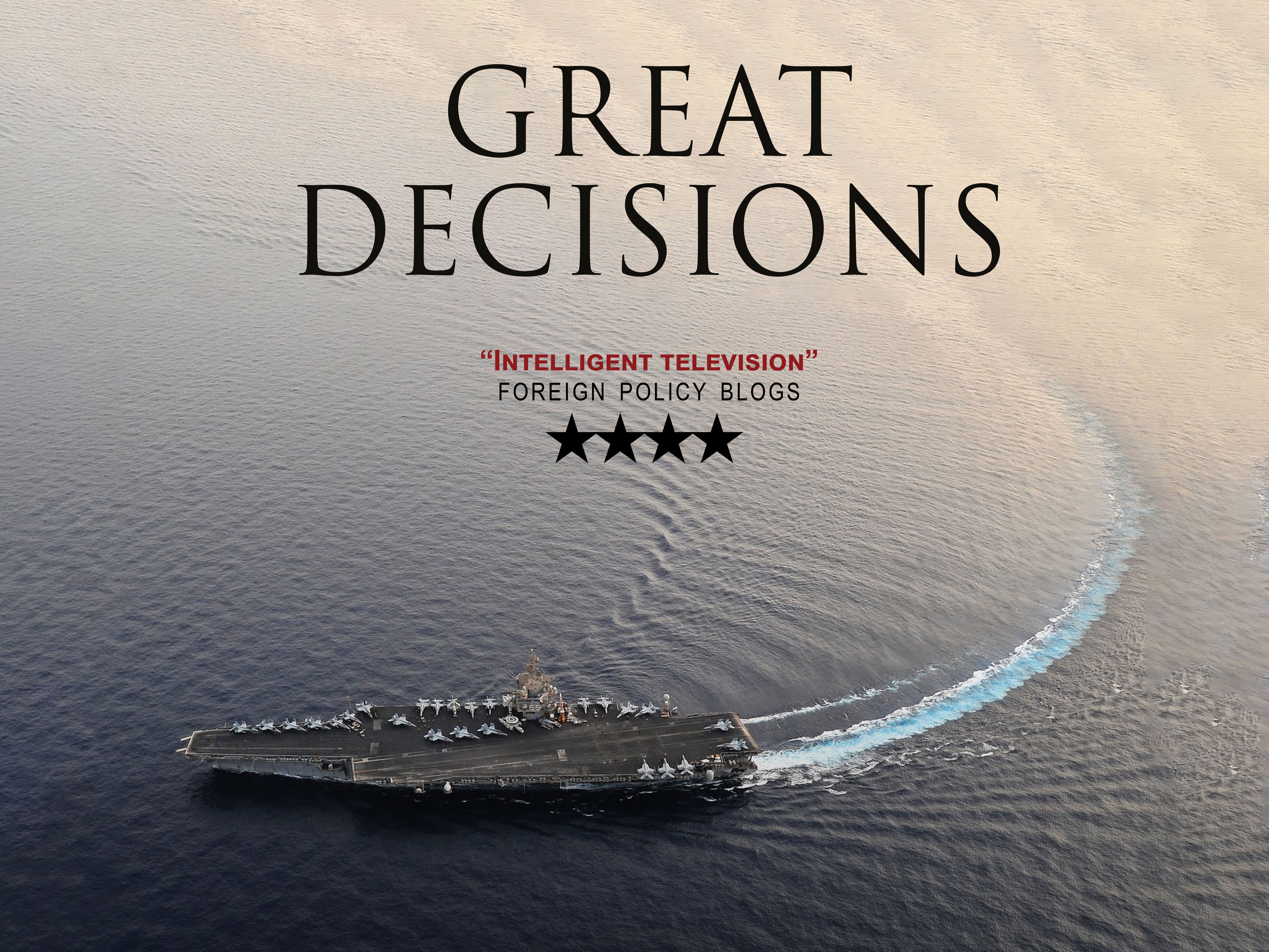 GREAT DECISIONS
GREAT DECISIONS is America's largest discussion program on world affairs. The acclaimed global affairs documentary series, provides background information and policy options for some of the most critical global issues facing America today. GREAT DECISIONS 2021 features over 100 of the most important figures in international affairs and U.S. foreign policy.

GREAT DECISIONS #6 - COMPETING INTERESTS: THE U.S. AND CHINA IN AFRICA
As cash-strapped nations across Africa turned to China to build much-needed infrastructure, they stepped into the middle of a geopolitical rivalry. Great Decisions investigates Chinese–American competition in Africa.
11/05 (Fri) @ 8pm
11/07 (Sun) @ 9:30pm
11/09 (Tue) @ 2pm

GREAT DECISIONS #7 - THE WORLD HEALTH ORGANIZATION
As Covid-19 has turned the WHO into a political flashpoint. Great Decisions explores how geopolitical rivalries are affecting public health and asks how the international community can prepare for the next pandemic.
11/12 (Fri) @ 8pm
11/14 (Sun) @ 9:30pm
11/16 (Tue) @ 2pm

GREAT DECISIONS #8 - THE END OF THE GLOBAL ORDER?
The U.S. developed the global order we know today. But the American appetite for multilateralism has since diminished. Great Decisions asks whether global cooperation can endure in an era of nationalist retrenchment.
11/19 (Fri) @ 8pm
11/21 (Sun) @ 9:30pm
11/23 (Tue) @ 2pm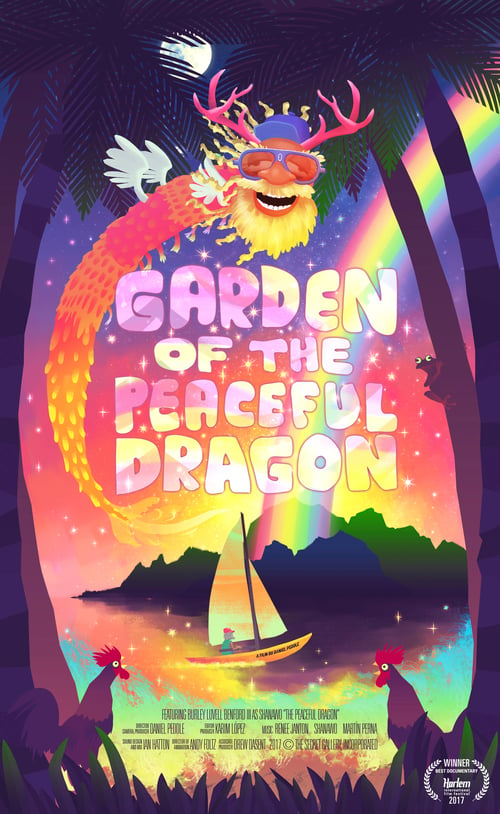 GARDEN OF THE PEACEFUL DRAGON
11/11 (Thur) @ 2pm
11/20 (Sat) @ 8:30pm

A film by Daniel Peddle
Award-winning documentary film, GARDEN OF THE PEACEFUL DRAGON is an intimate and transformative portrait of an elderly African-American veteran who occupies an abandoned piece of government property by the beach on Kauai, Hawaii. We witness his fascinating off-the grid existence while learning his extraordinary life-story. Unforgettably charming, Burley Luvell Benford III, upends our presumptions and challenges our worldview while earning his place in our hearts.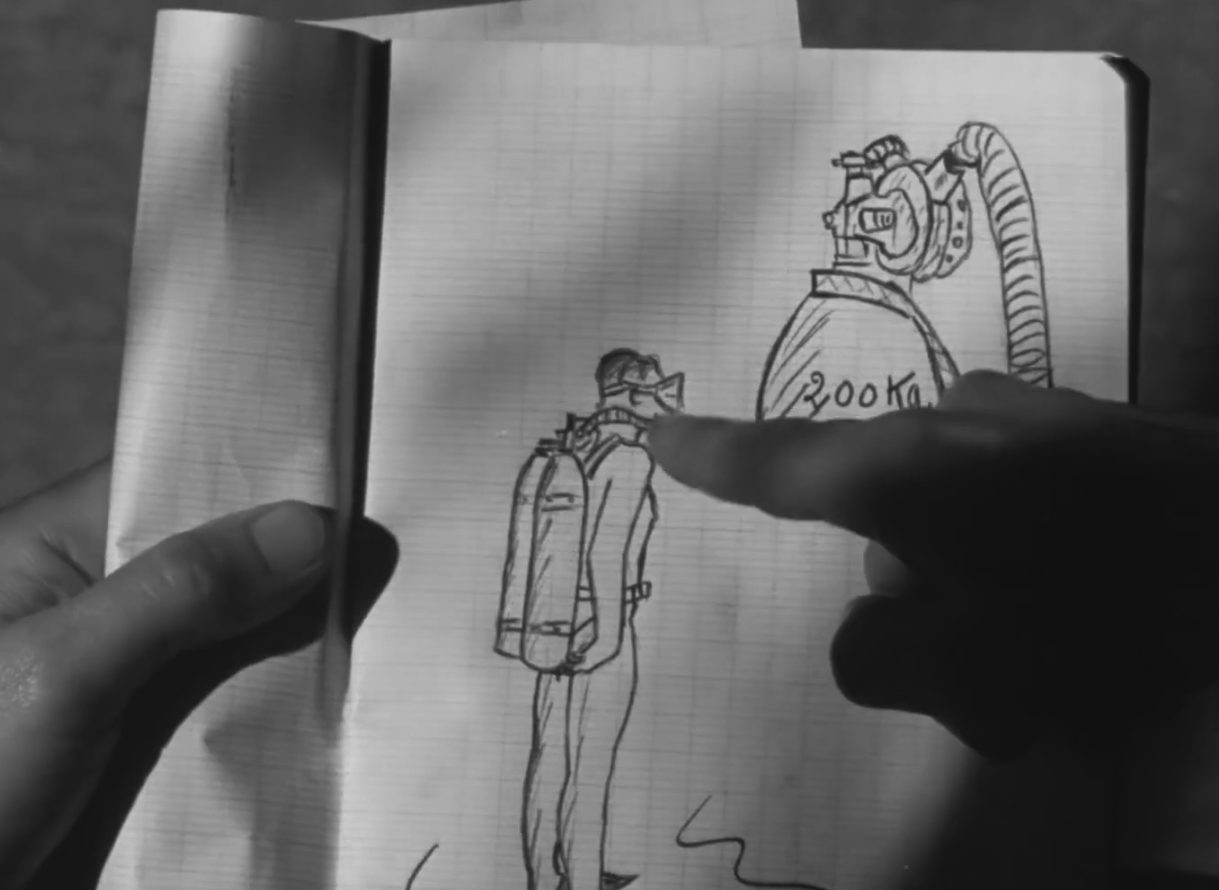 CINEPOD: MILL VALLEY FILM FESTIVAL 2021
11/13 (Sat) @ 8pm
11/17 (Wed) @ 11am
11/25 (Thur) @ 5:30pm
11/28 (Sun) @ 7:30pm

CINEPOD is Berkeley-based writer and producer Roger Garcia's unique look at the world of cinema and its inhabitants. Join Roger as he travels the world watching films old and new, attends film festivals locally and internationally from Europe to Asia and both on and off the beaten track. Sit in as he meets established and upcoming filmmakers, critics and festival directors. Enjoy his reviews of movies and film books from the pulp to the arcane.
CINEPOD is about cinema as a way of life – made by those who live it.

In this episode of CINEPOD, Roger visits Mill Valley and focuses mainly on the excellent selection of documentaries in this year's 44th edition of the festival. Among his picks are BECOMING COUSTEAU about the pioneering French underwater explorer and environmental advocate, and the grand daddy of punk bands, the VELVET UNDERGROUND.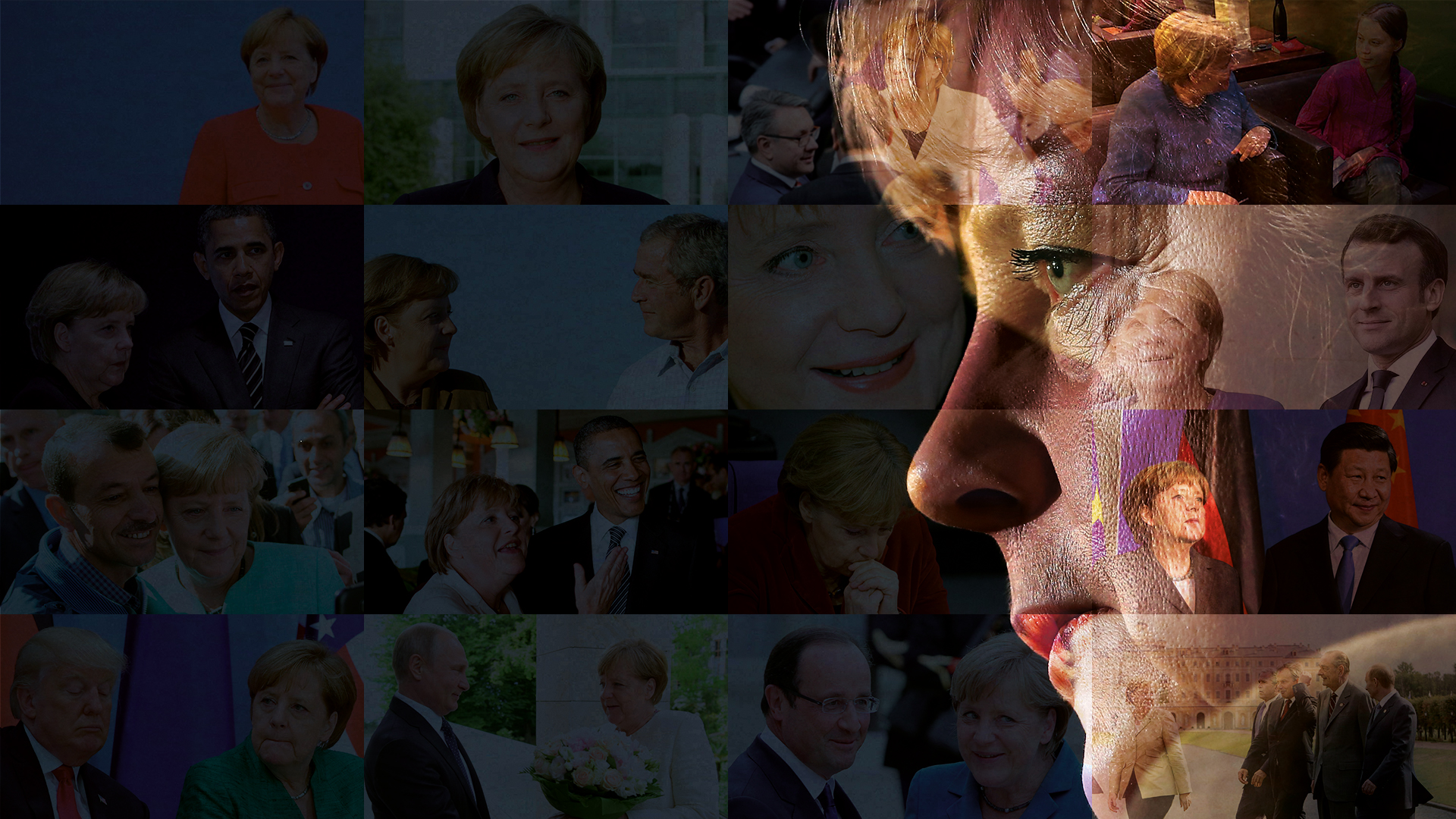 ANGELA MERKEL: NAVIGATING A WORLD IN CRISIS
11/19 (Fri) @ 3pm
11/22 (Mon) @ 8pm

A DW documentary
A production by DW
This year will mark the end of German Chancellor Angela Merkel's time in office. To mark this historic occasion, DW is producing an enthralling documentary that examines how she steered the country through countless international crises — including fascinating interviews with leaders who worked with her on the world stage.
In ANGELA MERKEL: NAVIGATING A WORLD IN CRISIS, DW asks world leaders like former U.S. President George W. Bush, former British Prime Minister Tony Blair, former President of the Russian Federation Dmitry Medvedev and former French President Francois Hollande about Merkel's brand of politics, her successes and failures. Covering everything from the financial crisis and Brexit to the refugee crisis and the current global pandemic, DW investigates her impact abroad through interviews with the former Brazilian President Dilma Rousseff, former President of Liberia Ellen Johnson-Sirleaf, Queen Rania of Jordan, and former EU Commission President Jean-Claude Juncker. Along with comments from renowned historians such as Niall Ferguson and other experts, these insights provide a lasting picture of Merkel's legacy.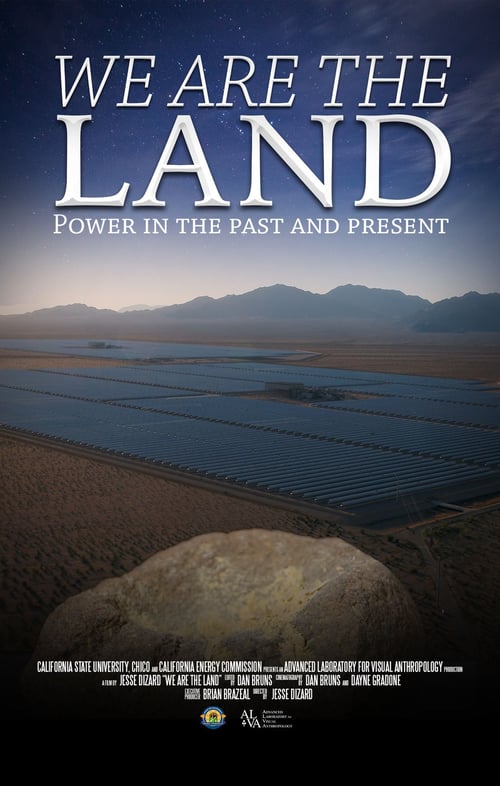 WE ARE THE LAND
11/23 (Tue) @ 2:30pm
11/28 (Sun) @ 9pm

Directed by Jesse Dizard
A solar company built a power station in the Mojave desert. The land was home to prehistoric Native American communities. Over the course of thousands of years, many archaeological artifacts accumulated in the area. Those artifacts were displaced and destroyed to make way for the new power plant. This film tells the story of the tribes whose ancestors inhabited that desert basin. Their descendants speak of the pain caused by destruction of their cultural patrimony, and the vitality of the desert landscape for indigenous people. They envision a sustainable future that protects the values of the past.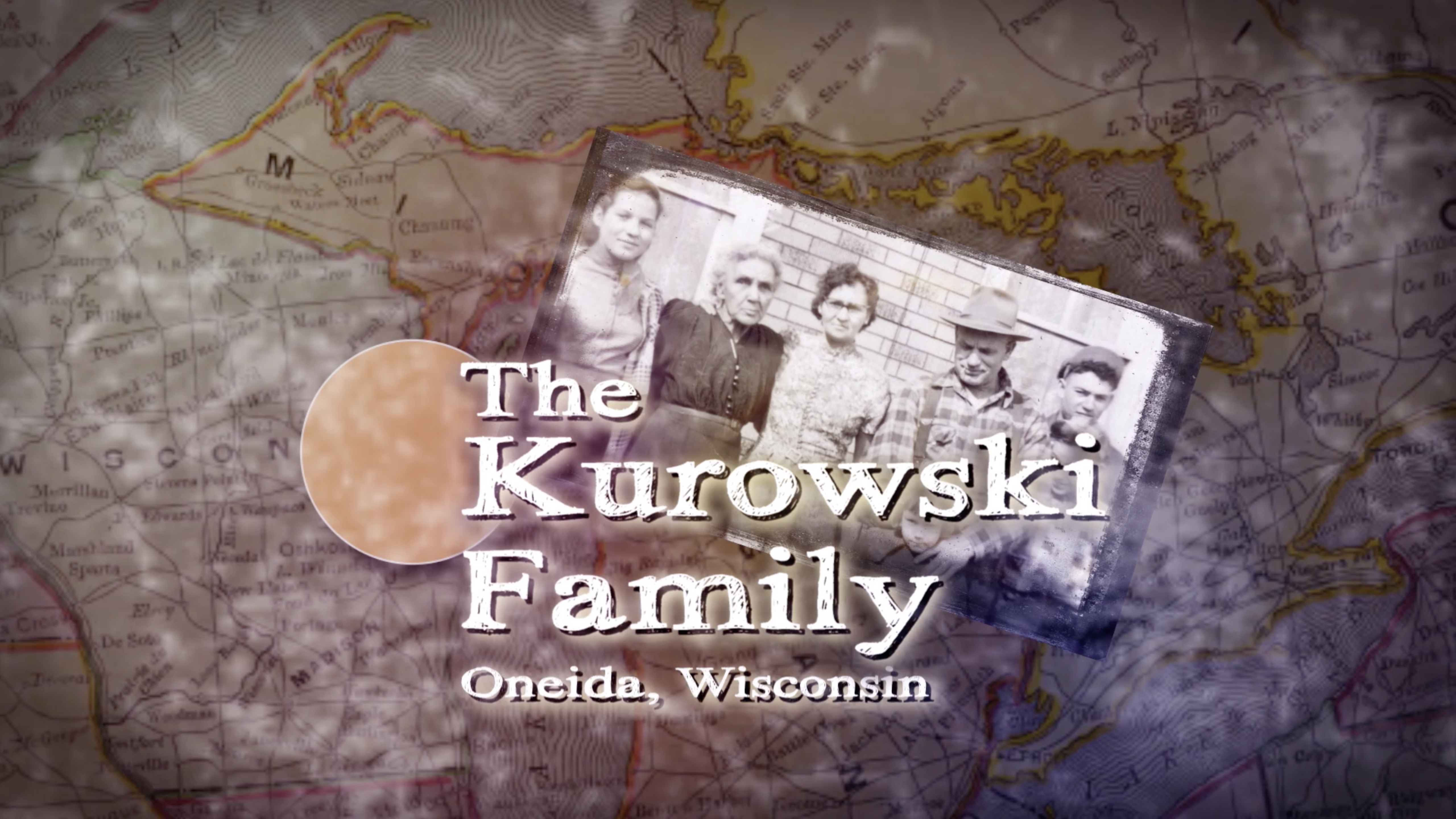 OUR AMERICAN FAMILY: THE KUROWSKI FAMILY
11/25 (Thur) @ 3pm
11/26 (Fri) @ 8:30pm
11/30 (Tue) @ 6:30pm

A film by Steve Young
OUR AMERICAN FAMILY: THE KUROWSKI FAMILY presents the story of a Native American woman born and raised on the Oneida Reservation in Wisconsin married to the son of Polish immigrants. At the time, Native Americans had been pressured to forsake their heritage and assimilate into the culture of their white neighbors. Following a tragic accident at a paper mill, the Kurowski family moves to the center of the reservation where their selflessness strengthens the community and prepares the next generation to support their Oneida heritage.