May is Asian / Pacific American Heritage Month and we have some wonderful programs lined up to celebrate this rich cultural heritage. Peralta TV can be seen on:
Comcast Channel 27: Alameda, Berkeley

Comcast Channel 28: Emeryville, Piedmont, Oakland

AT&T U-Verse Channel 99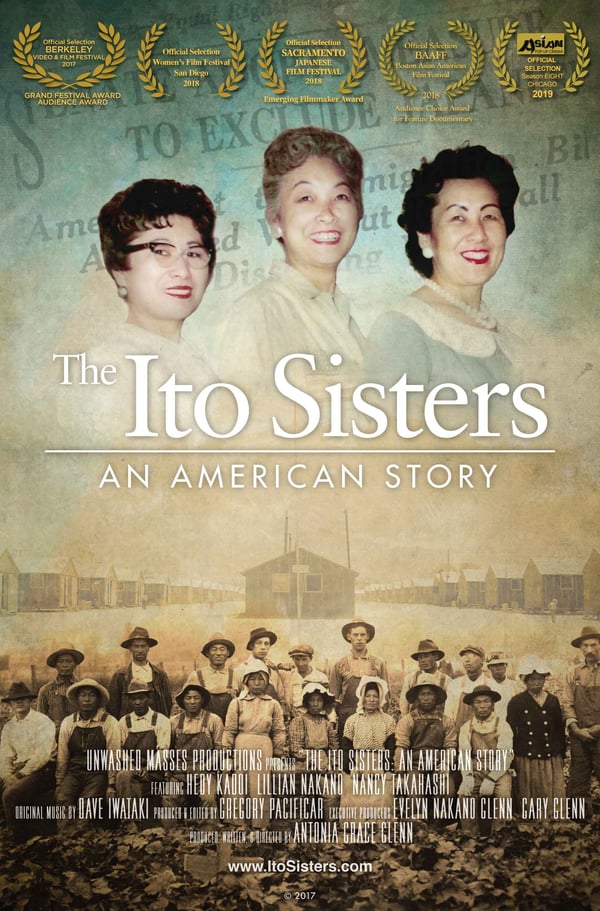 THE ITO SISTERS: AN AMERICAN STORY
5/03 (Mon)

@ 7

:30

pm

5/09 (Sun) @ 8pm
Written, Directed and Produced by Antonia Grace Glenn
An Official Selection of ten film festivals and winner of six festival awards, THE ITO SISTERS captures the rarely told stories of the earliest Japanese immigrants to the United States and their American-born children.  The three sisters at the heart of the film – Nancy, Lillian and Hedy – are memorable and engaging characters, who in their 80s and 90s share stories of humor, hardship and heartbreak, dating back to their father's immigration from Japan to the US in 1897.  The sisters offer a rare first-hand account of their family's struggle to become American, in the face of a series of natural and man-made disasters.  The family's chronicle is set against the backdrop of the Anti-Japanese Movement, a 60-year campaign by politicians, journalists, landowners and others that culminated in the forced removal and incarceration of more than 120,000 Japanese Americans from the West Coast during World War II.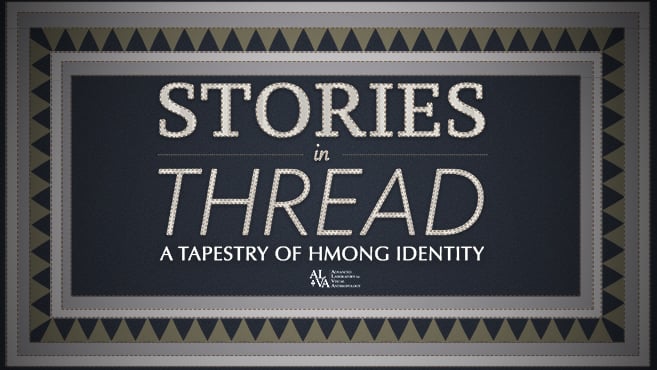 STORIES IN THREAD
5/07 (Fri) @ 8pm

5/15 (Sat) @ 5pm
Directed by Tamara Maxey and Produced by Will Nitzky
Stories in Thread focuses on Hmong Pa Dau. The traditionally hand-made textiles are integral to what it means to be Hmong in America. From the history-laden story cloths (elaborately embroidered scenes of Hmong life that depict the devastation of the "Secret War") to New Year clothes (intricate and time-consuming works of dedication that express one's clan affiliation and pride), the crucial importance of this craft to the Hmong-American community is clear.
Despite the significance of Pa Dau to identity, inheritance, and cultural survival, the art form is in danger of disappearing. Through the interviews of multiple generations of Hmong-Americans, this film illustrates the history and significance of the textiles and explores the modern changes that are threatening their production. The perspective of the elder generation, the original fighters and the refugees from Laos, is expressed in their own Hmong language and their fear of cultural loss is immediate and painful. The understanding of Hmong youth is conveyed by the often apologetic testimony of college students; a generation that is facing challenges that their parents and grandparents never knew. The story of Hmong Pau Dau is the story of identity change and perseverance, an exploration of the refugee and immigrant experience, and a commentary on contemporary minority issues in America.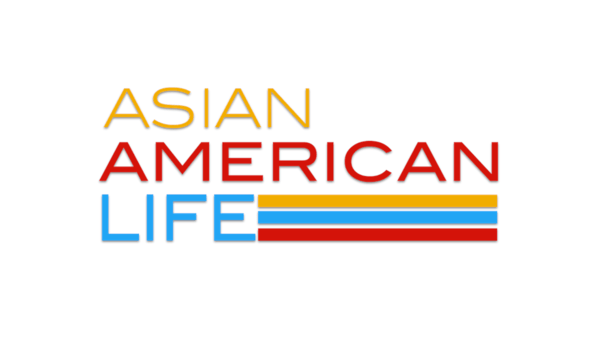 ASIAN AMERICAN LIFE
5/11 (Tue) @ 2

:30

pm

5/

19

(

Wed

) @

7

:30pm
ASIAN AMERICAN LIFE is a multiple Emmy nominated in-depth news magazine program that addresses issues affecting the Asian American communities nationwide. Topical news and cutting-edge issues like racial profiling and stereotypes are examined and explored. The show profiles Asians American leaders in business, politics, entertainment and the arts.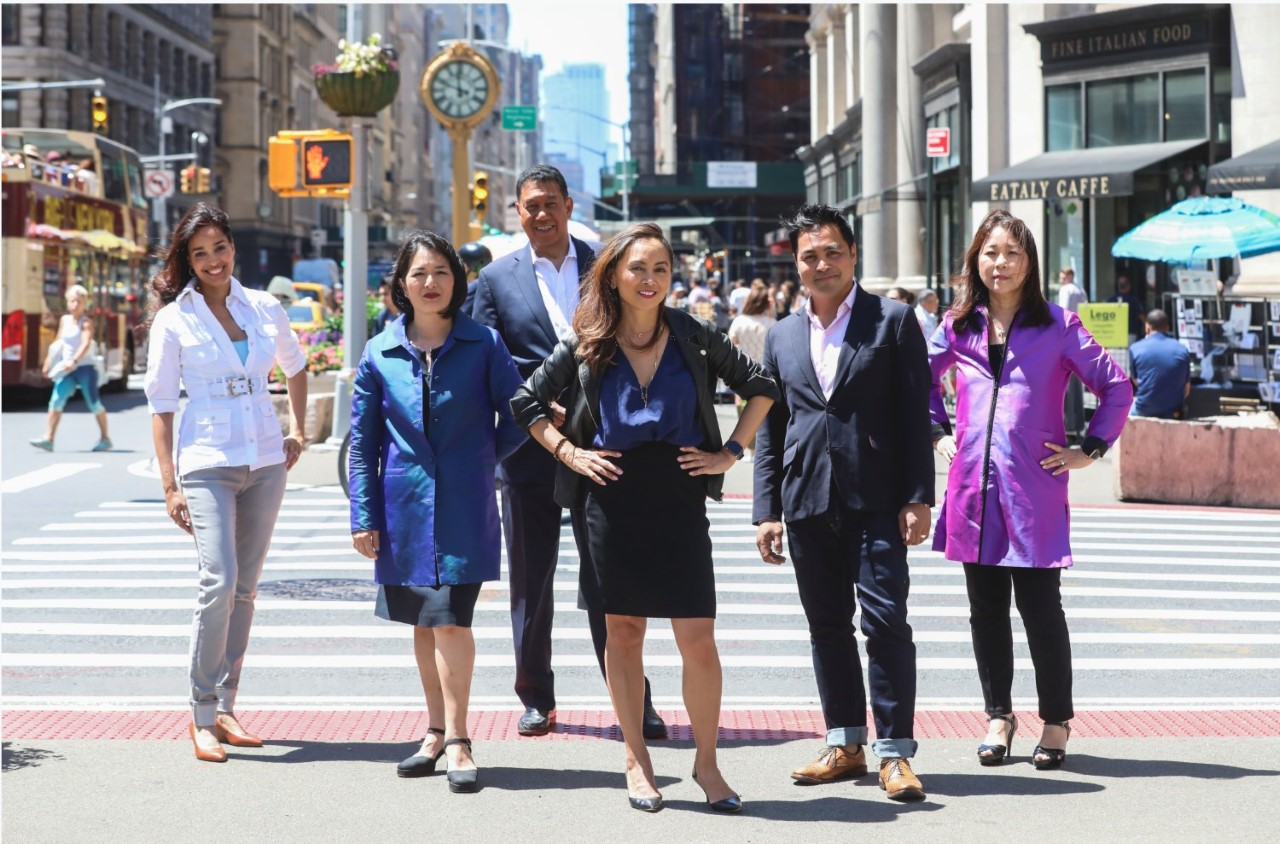 In this Edition: Host Ernabel Demillo reports on Broadway in the dark till 2021; Kyung Yoon looks at how Asian American musicians are breaking into Hollywood's film composing business; Rayner Ramirez meets the women behind Sticky Local business; and Minnie Roh discovers the granny Tik Tok Sensation that has millions of followers.
CANEFIELD SONGS: HOLEHOLE BUSHI
5/

13 (

Thur

) @ 3pm

5/3

1

(

Mon

) @

7pm
In this production from the Center for Labor Education & Research, University of Hawaiʻi – West Oahu, Professor of Anthropology Christine Yano explains, "If we want to know something of what some of these women's lives were like…we could do no better than to listen to their own words, as expressed through song." The women that Professor Yano is referring to are Japanese immigrants who worked in Hawaii's sugarcane fields in the late 19th and early 20th centuries. Through their canefield songs, or holehole bushi, these women sang about their joys and sorrows of trying to start life in a new world. Hosted and narrated by ukulele virtuoso Jake Shimabukuro, the film tells the story of music teacher Harry Urata, and his efforts to record, preserve and perpetuate these musical oral histories.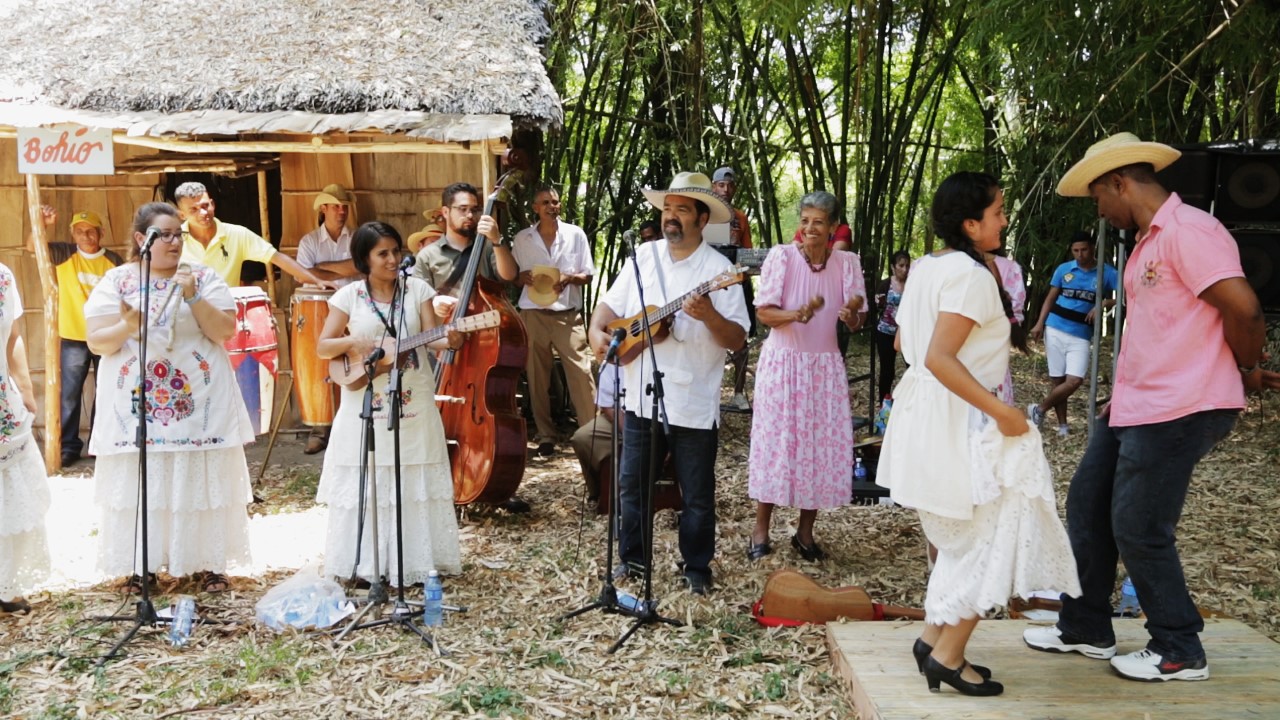 CONEXIONES: A CUBAN MEXICAN CONNECTION 
5/20 (

Thur

) @ 2:30pm

5/23 (Sun) @ 8pm
CONEXIONES: A CUBAN MEXICAN CONNECTION is an award-winning documentary chronicling the 2016 tour of Cuba by Mexican American roots group Los Cenzontles. CONEXIONES captures a unique glimpse into Cuban cultural life during an historic time of openness between the United States and Cuba. Los Cenzontles were granted rare access to perform traditional Mexican music in four cities around Cuba where they engaged with Cuban musicians from a variety of walks of life. There they discovered the richness of Cuban culture and Cuba's deep affection for and fascination with Mexican culture. The film is a poignant statement on the importance of cultural exchange, identity and openness at a time of uncertainty in U.S. Cuban relations.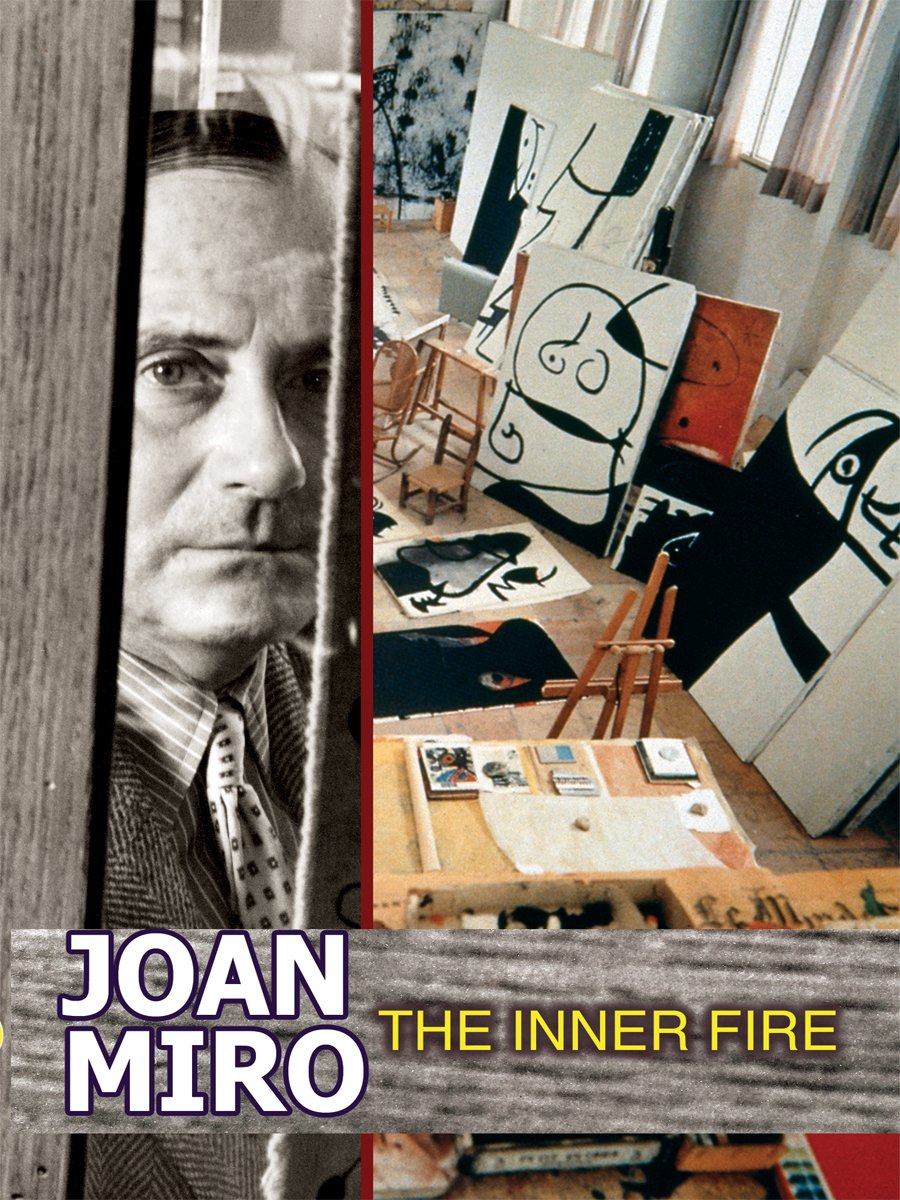 JOAN MIRÓ: THE INNER FIRE
5/

27

(

Thur

) @ 2pm

5/

30

(S

un

)

@ 8pm
The painter, sculptor, printmaker and potter Joan Miró was one of the leading exponents of Surrealism and remains one of the most influential artists of the twentieth century. Thirty-seven years after his death, Joan Miró has become an iconic figure in the art world. The more time passes, the more his work becomes universal, going beyond borders and genres. His work lives outside of museums, on the walls of prestigious institutions, and his influence extends into design and architecture and is visible in the most unexpected places.
Thanks to the exceptional presence of Joan Punyet Miró, the artist's grandson and administrator, as well as previously unseen archives and a privileged access to his work and his studio, we shall discover some of the painter's less familiar facets: the private Miró, who could «by day be a treasure, and by night, a monster»; Miró the provocateur, as well as the Miró who was sensitive to the distress of his compatriots. We shall also evoke the pressures involved in handling such an immense painter's heritage, a burden which falls on a single descendant, and the tragic fate of most of the members of his family.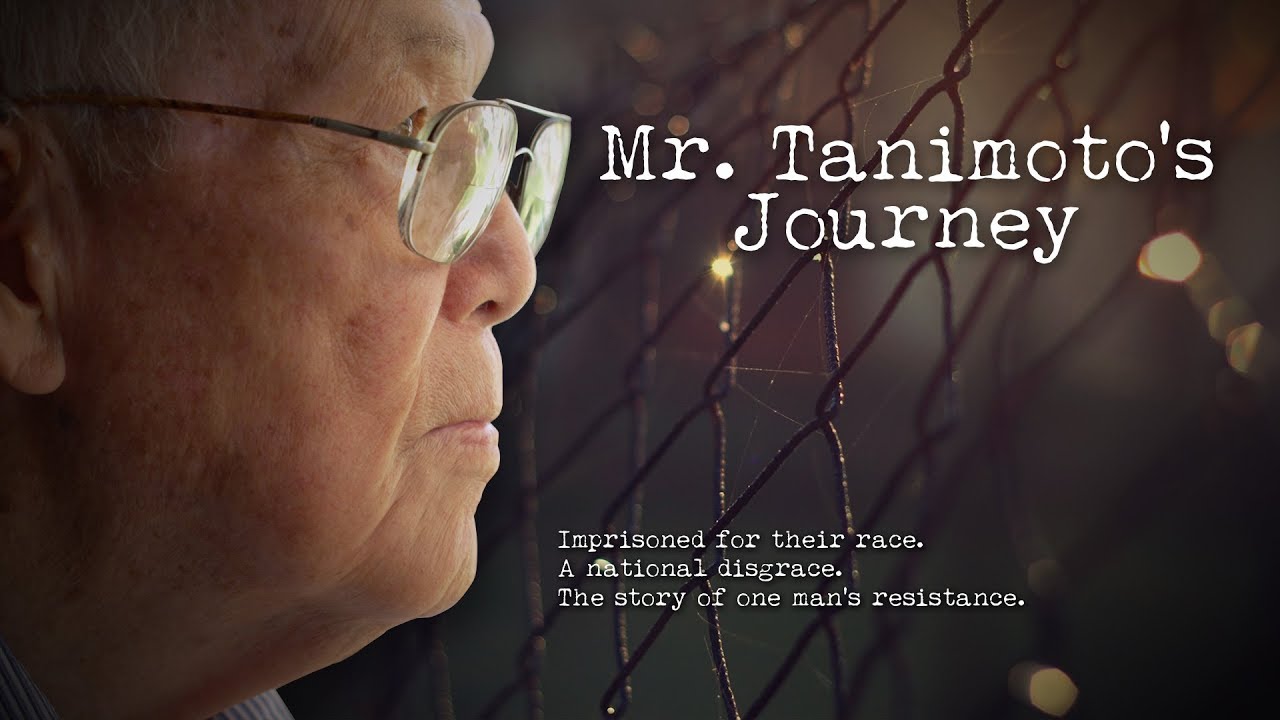 MR. TANIMOTO'S JOURNEY
5/28 (Fri) @ 8:30pm

5/31 (Mon) @ 4:30pm
Directed by Jesse Dizard and Produced by Brian Brazeal
After the Japanese bombing of Pearl Harbor in 1941, 120,000 American citizens of Japanese descent were wrongfully imprisoned at internment camps across the country. Jim Tanimoto, born in California, is the last living member of a group of men known as Block 42, who bravely protested the loss of their constitutional rights. This is his story.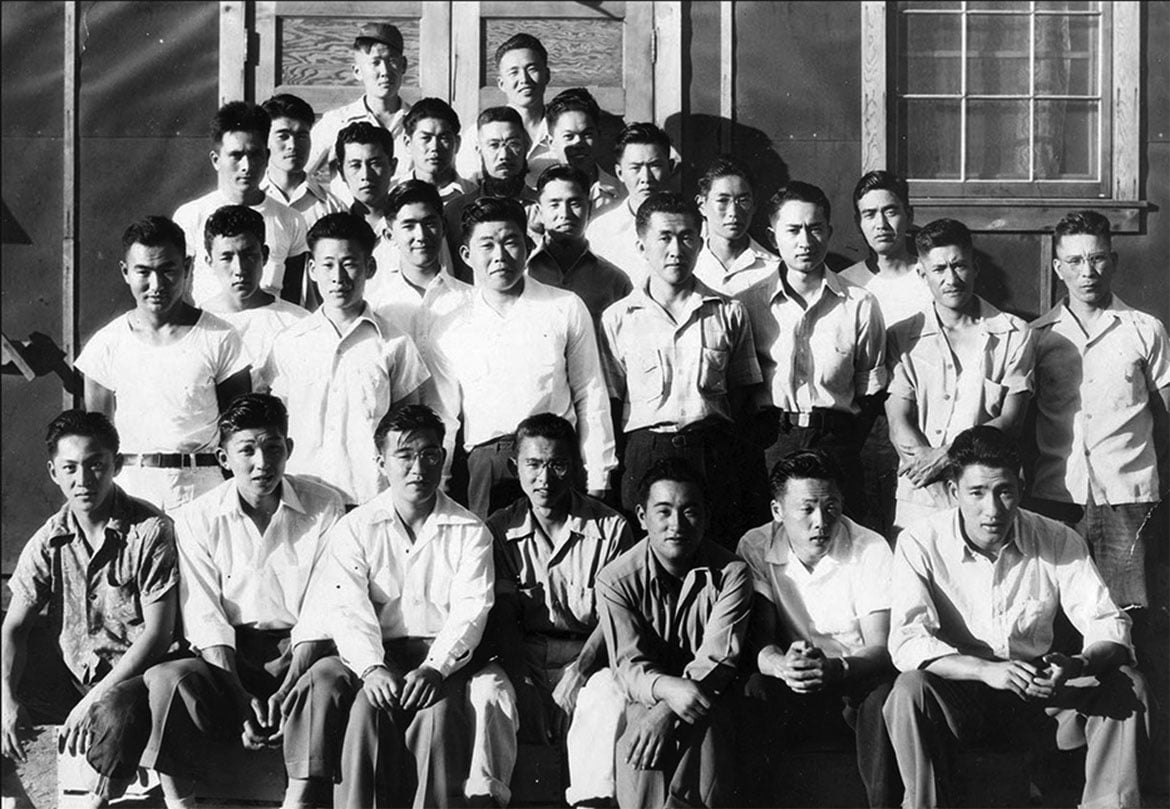 Thank you for watching!