This March on Peralta TV we have an embarrassment of riches: documentaries that will take you around the world, featuring incredible artists, singers, coaches, guardians of our natural world, and work underway to "complete the unfinished business of the 21st century - Gender Equality".

Tune in and be inspired.

Peralta TV can be seen on:
Channel 27: Alameda, Berkeley
Channel 28: Emeryville, Piedmont, Oakland
AT&T U-Verse Channel 99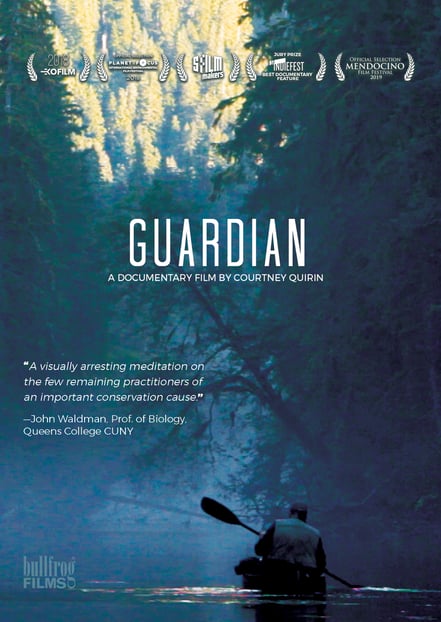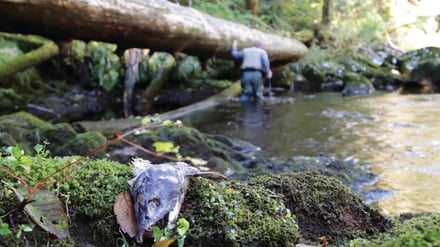 GUARDIAN
3/06 (Sat) @ 8:30pm

A documentary film by Courtney Quirin
Part hermit, part biologist, Guardians live on boats, full-time, in one of the last pristine frontiers of the world to monitor salmon, the backbone of the ecosystem, economy, and culture along British Columbia's coast. But, in an age of science censorship and soaring resource extraction in the form of fracking for oil and natural gas, Guardians and the wildlife they have dedicated their lives to protect are now disappearing.
GUARDIAN is a cautionary tale about the role of science in environmental decision-making and the repercussions of its censorship.
This film has been screened in many film festivals worldwide. It won the Audience Choice Award at Eugene Environmental Film Festival and won the Jury Prize for Best Documentary Feature at SF Indie Fest.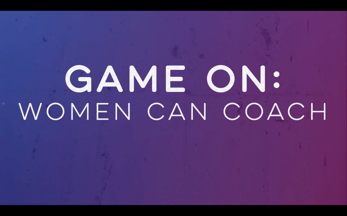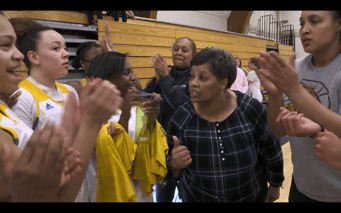 GAME ON: WOMEN CAN COACH
3/09 (Tue) @ 2pm
3/19 (Fri) @ 8pm
3/21 (Sun) @ 9pm

While there has been an explosion of women participating in athletics since Title IX, only about 40% of them are currently coached by women. When Title IX was enacted that number was 90%. GAME ON: WOMEN CAN COACH explores why women coaches matter and celebrates some women pioneers including four-time national champion Head Coach and General Manager of the WNBA's Minnesota Lynx, Cheryl Reeve and the World Cup winning Head Coach of the USA Women's Soccer team, Jill Ellis. It also explores the barriers women face, the research by leading academics into the shocking statistic and dispels false narratives about women coaching.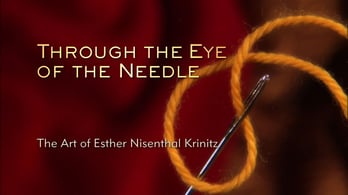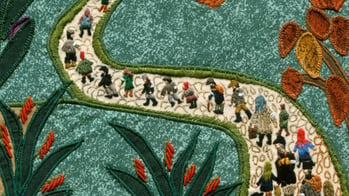 THROUGH THE EYE OF THE NEEDLE: THE ART OF ESTHER NISENTHAL KRINITZ
3/11 (Thur) @ 3pm
3/13 (Sat) @ 8:30pm
3/15 (Mon) @ 12:30pm

A documentary film by Nina Shapiro-Perl
More than 40 years after the Holocaust, Esther Nisenthal Krinitz depicted her remarkable story of survival through a stunningly beautiful series of 36 fabric collage and embroidery panels.
Through Esther's own words and images of her artwork, as well as interviews with her daughters and others, this film explores the capacity of the human heart to heal.
Through these reflections, we are reminded that genocide and acts of baseless hatred are still with us, and that Esther's story, and those like hers, compel us to build a just and peaceful world for all. THROUGH THE EYE OF THE NEEDLE: THE ART OF ESTHER NISENTHAL KRINITZ has been screened at many film festivals in the U.S. and abroad and has won Audience Choice awards at several of them, as well as a CINE Golden Eagle Award.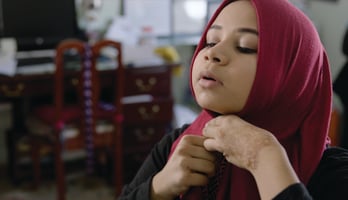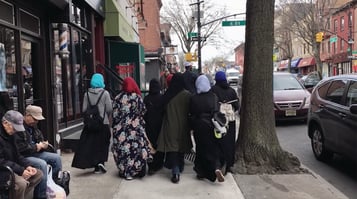 WHO'S NEXT?
3/20 (Sat) @ 8:30pm

A film by Nancy Cooperstein Charney
WHO'S NEXT? examines how the lives of Muslim-Americans have been affected in the aftermath of the September 11th terrorist attacks. It focuses on six Muslim families—citizens and long-time legal residents—from diverse countries and widely different circumstances. In one way or another all of them have been targeted by federal agencies, hate groups, and even former friends solely on the basis of their religious beliefs.
Family separations, threats of deportation, repeated airport detentions, unexplained travel restrictions, have become part of the daily lives of thousands of Muslims who are innocent of any crimes or even suspicious behavior. If one group can be singled out because of their religious beliefs, then who's next?
The film encourages us all to choose knowledge over ignorance, take action to prevent hate speech, and to welcome strangers into our lives so that the challenges of marginalized communities can be effectively addressed.
PIAF: HER STORY, HER SONGS
3/18 (Thur) @ 2pm & 7pm
3/28 (Sun) @ 8pm

Part documentary, part stage performance, this entertaining look at French chanteuse Edith Piaf tells her story through a terrific theatrical presentation by singer Raquel Bitton, who literally becomes Piaf while singing, but steps back and tells her story - in English - between the mostly French songs. Archival photos of Piaf illustrate her life of lucky breaks and tragedy. Some of the film's best moments are of Bitton and friends happily discussing Piaf over food and wine at a Paris bistro. Featuring 16 songs performed with a full orchestra, including "La Vie En Rose", "No Regrets", "Hymn To Love". Winner of Gold Telly Award and Special Jury Award for Most Moving Film Experience – Fort Lauderdale International Film Festival.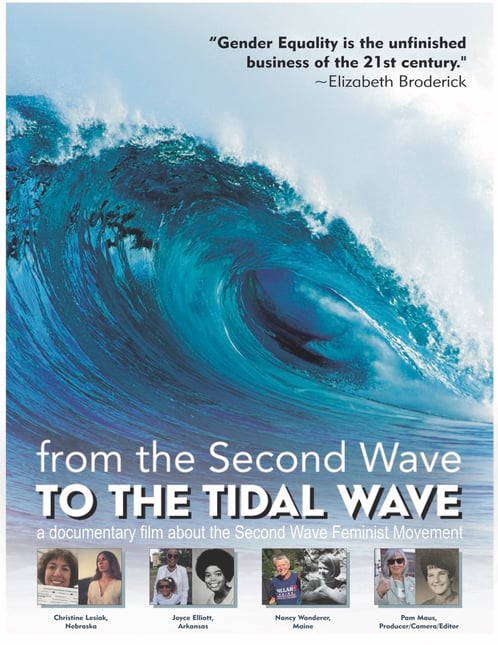 FROM THE SECOND WAVE TO THE TIDAL WAVE
3/27 (Sat) @ 2pm
3/29 (Mon) @ 4:30pm & 8:30pm

A documentary film by Pam Maus
FROM THE SECOND WAVE TO THE TIDAL WAVE told through the voices of a group of women who came of age and went off to college just in time to be swept up into the Second Wave Feminist Movement. Landmark legislation of 1960's outlawed discrimination based on race, color, religion, sex or national origin and unlocked the doors to social justice. Now all they had to do was open them.
The 2016 Presidential election didn't turn out like they planned. But it did unleash a powerful social justice movement they called the Tidal Wave. Pam Maus, Nancy Wanderer, Joyce Elliott and Christine Lesiak share their stories and hope to inspire others in a quest to complete the unfinished business of the 21st century - Gender Equality.