Oakland, CA – Laney College's APASS (Asian Pacific American Student Success) program was awarded a prestigious $1.5 million U.S. Department of Education AANAPISI (Asian American Native American Pacific Islander Serving Institution) grant to support job training, job placement and career pathways for ESOL (English for Speakers of Other Languages) and Asian American Pacific Islander students. While Laney College has received two previous AANAPISI grants, this is the first grant that specifically supports job training and placement for AAPI and ESOL students.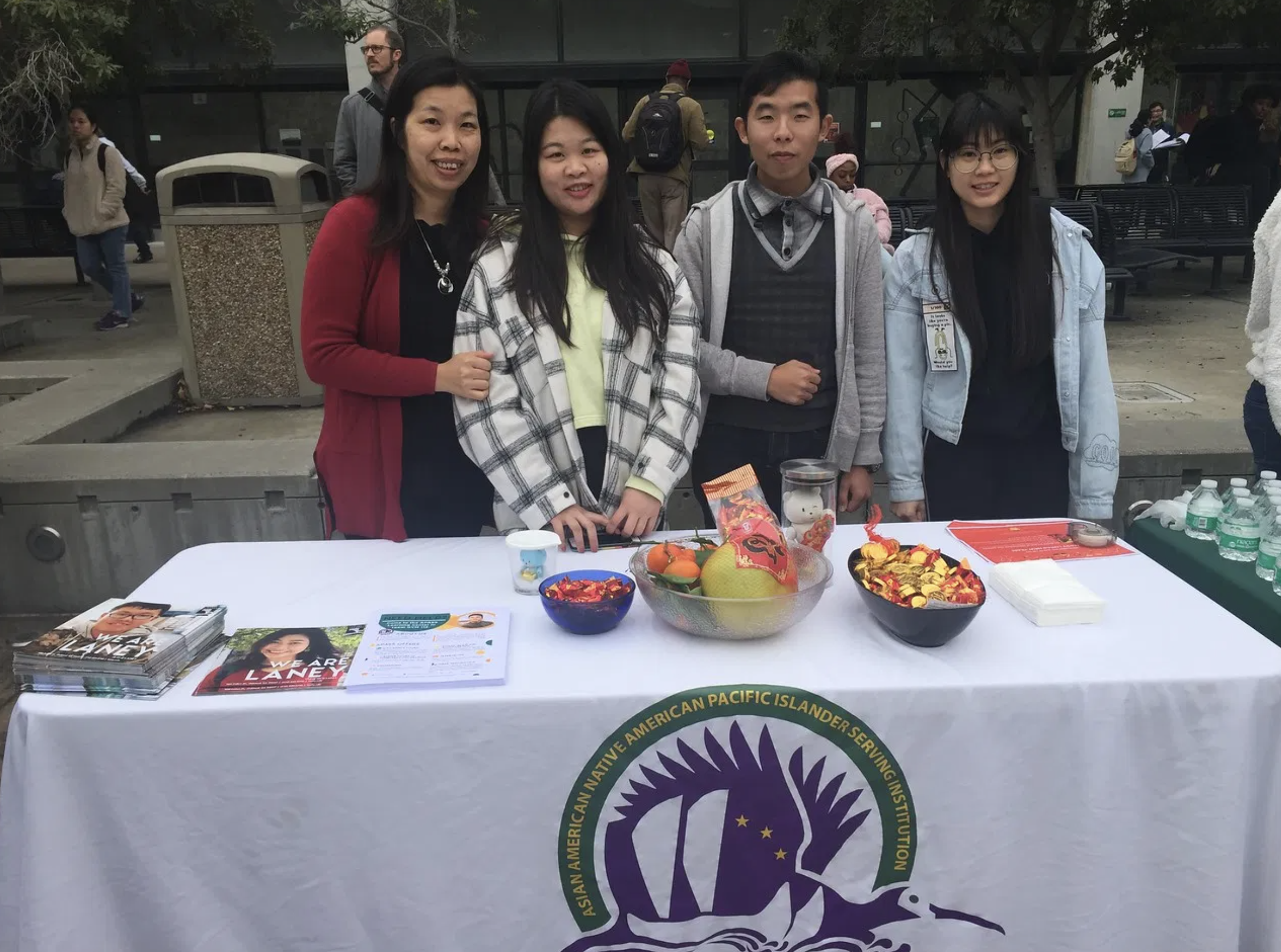 "Laney has long served as a Bay Area institution that welcomes students from all backgrounds, and we continue to offer classes and support services in a welcoming environment to the many communities that embody us," said Dr. Rudy Besikof, President, Laney College. "I congratulate our APASS team for securing this prestigious grant, as it represents a tremendous opportunity for us to expand our job training and placement services during a time when such help is so critically needed by the students we serve.
The five-year grant program is designed to help immigrant students get prepared for jobs such in fields such as carpentry, HVAC, elevator repair, machine technology, culinary arts, computer programming, virtual reality and cosmetology. It will also support the hiring of CTE counselors and career coaches that will help students access financial aid, free groceries, free legal assistance and other support, which will be available to students online and in several languages including Chinese, Vietnamese, Spanish, and Lao.
"This grant is absolutely vital to not only Asian Pacific Islander students at Laney College, but also to the many English Speakers of Other Languages (ESOL) who rely on APASS services and support to achieve their academic and career goals," said APASS Director Dr. David Lee. "Thanks to this funding, we will be able to provide critical job training and placement support to help students enter successful careers that will allow them and their families thrive. The key to the Bay Area's economic recovery begins with education and job training, and APASS is proud to play an important role helping the community emerge out of this pandemic stronger than ever."
The AANAPISI program has helped thousands of Asian American Pacific Islander and ESOL students at Laney College with counseling, tutoring, mentoring, coaching, college tours, and Summer Bridge programs.
Most Fall semester classes are currently being offered online, and are still enrolling, with over 1000 seats available in September and October-starting classes. For more information, please visit https://laney.edu/classes/ today.
To learn more about Laney College APASS and the AANAPISI grant, please contact David Lee at delee@peralta.edu