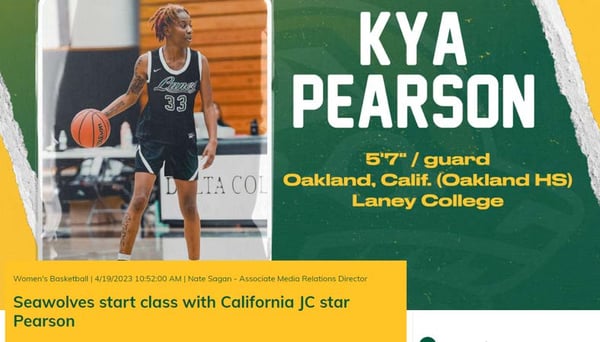 The University of Alaska, Anchorage women's basketball program has started its 2023 recruiting class with one of the top junior-college prospects in California, as head coach Ryan McCarthy announced Wednesday that Kya Pearson has signed a scholarship agreement with the Seawolves, an event gaining media coverage https://goseawolves.com/news/2023/4/19/womens-basketball-seawolves-start-class-with-california-jc-star-pearson.aspx.
Pearson has been a star of the lady cagers team, finishing the season as the leading scorer in the Eagles' final playoff game at Santa Rosa.
This article was included in the April 26 Laney College President's Report. To view the full report, click here.