February is Black History Month and Peralta TV will be bringing you its annual slate of great programming highlighting not only groundbreaking black excellence in song and sport, but our own Merritt College's place in history as the birthplace of the Black Panthers.

And like always, there's programming taking us around the world: across the ancient Tea Road through Tibet and China, and then back home to the beginning of televised journalism. Tune in!

Peralta TV can be seen on
Channel 27: Alameda, Berkeley
Channel 28: Emeryville, Piedmont, Oakland
AT&T U-Verse Channel 99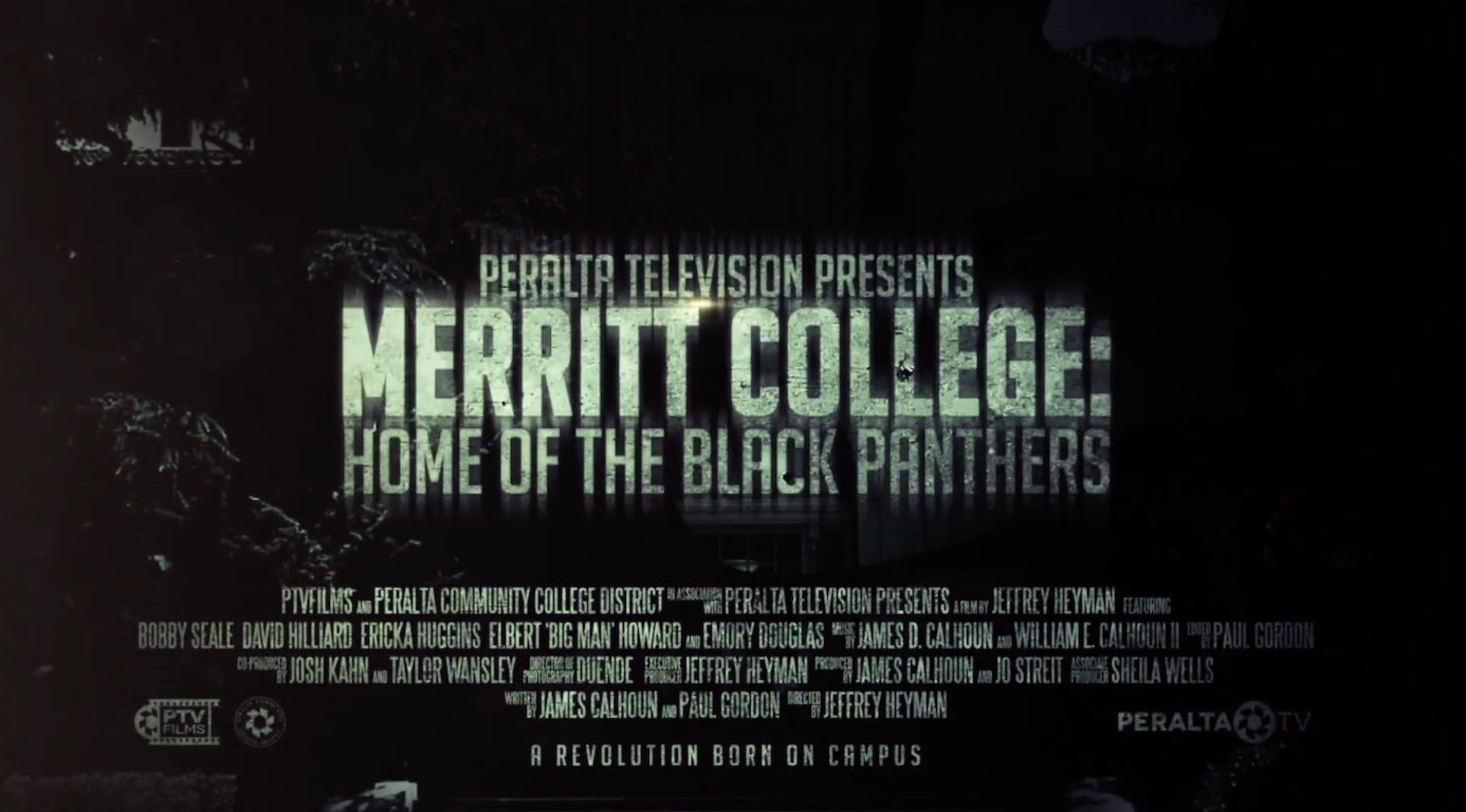 MERRITT COLLEGE: HOME OF THE BLACK PANTHERS
2/06 (Sun) @ 7pm
2/08 (Tue) @ 4pm
2/11 (Fri) @ 11am
2/14 (Mon) @ 5pm
2/16 (Wed) @ 12pm
2/20 (Sun) @ 10am
2/21 (Mon) @ 8pm
2/24 (Thur) @ 2pm
2/26 (Sat) @ 4:30pm
2/27 (Sun) @ 11am

You can also watch the full documentary anytime on Peralta Colleges' YouTube Channel: https://youtu.be/54wYflGYMrw

In honor of the Black History Month, Peralta TV is broadcasting its award-winning documentary "MERRITT COLLEGE: HOME OF THE BLACK PANTHERS," narrated by U.S. Congresswoman Barbara Lee, it is a powerful film that chronicles the birth of the Black Panther Party at Merritt College during the politically, socially and economically turbulent 1960s.

It is a compelling story about social justice and political activism told through rare interviews with party members, featuring original artwork from Panther publications as well as rarely seen photos and archival videos.

Watch this comprehensive and informative historical documentary on one of the most controversial and effective social movements in the United States in the past 50 years. October 1966 began a movement that 55 years later is still one of the staples in the history of social change in this country.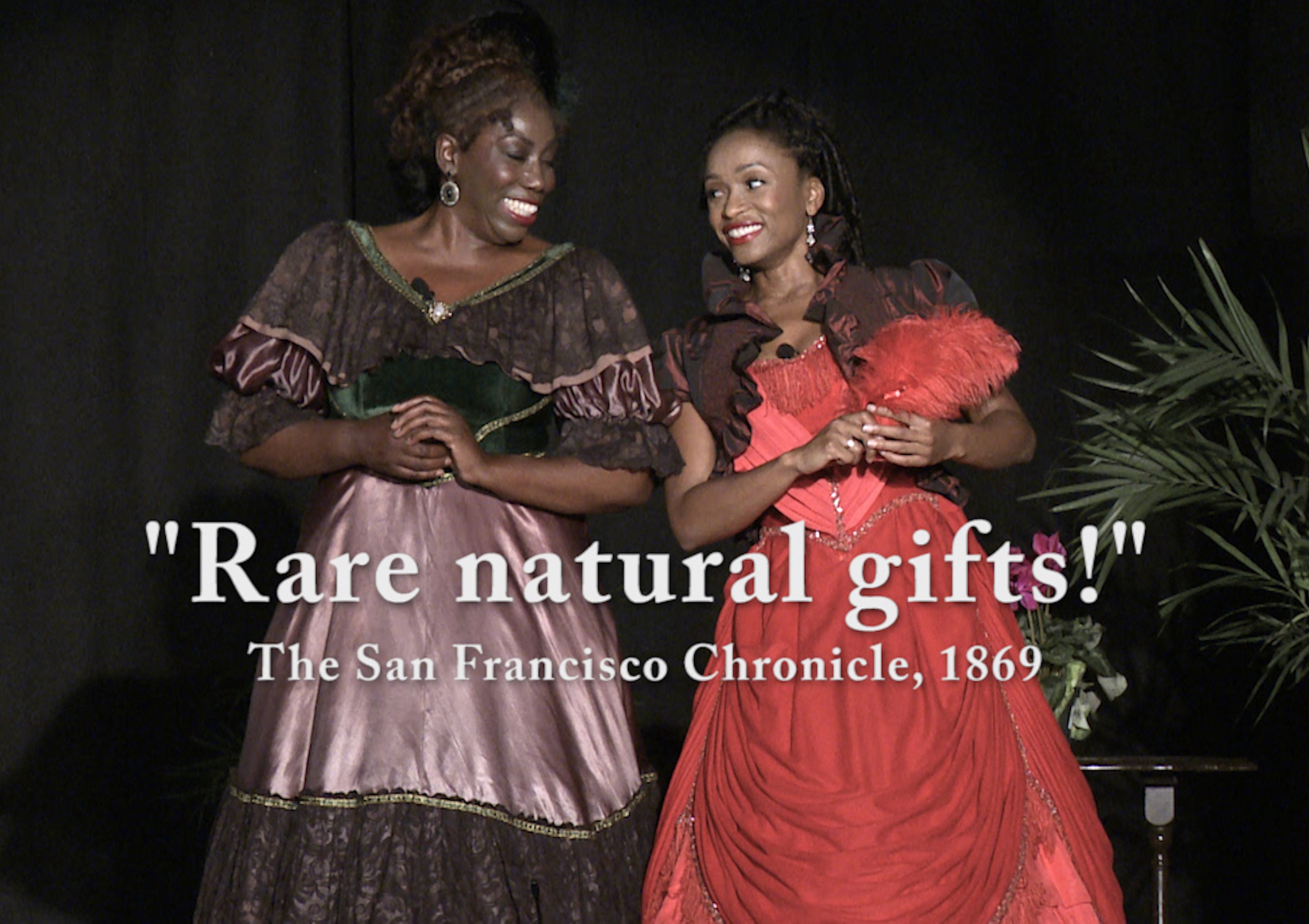 VOICES FOR FREEDOM - THE HYERS SISTERS' LEGACY
2/10 (Thur) @ 7pm
2/22 (Tue) @ 2:30pm

Written, Produced & Directed by Susheel Bibbs
In 1871, the Hyers Sisters became the first African-American women to become successful touring-opera artists. But in 1876 they stood up to oppose the touring minstrels' negative imaging of their people, and for the next 20 years they popularized lovable, musical stories that featured black leading players and integrated casting for the first time. These depicted black dignity and life from slavery to freedom and are now known as the first American musicals.

VOICES FOR FREEDOM has won a Telly Award & eight International film-festival BEST awards.
The film uses narration, acclaimed performances, re-enactment, archival footage, & commentary to tell the Hyers uplifting story; opera superstar Denyce Graves hosts; a hip-hop poet and photo montages illumine the Hyers' importance to our lives today.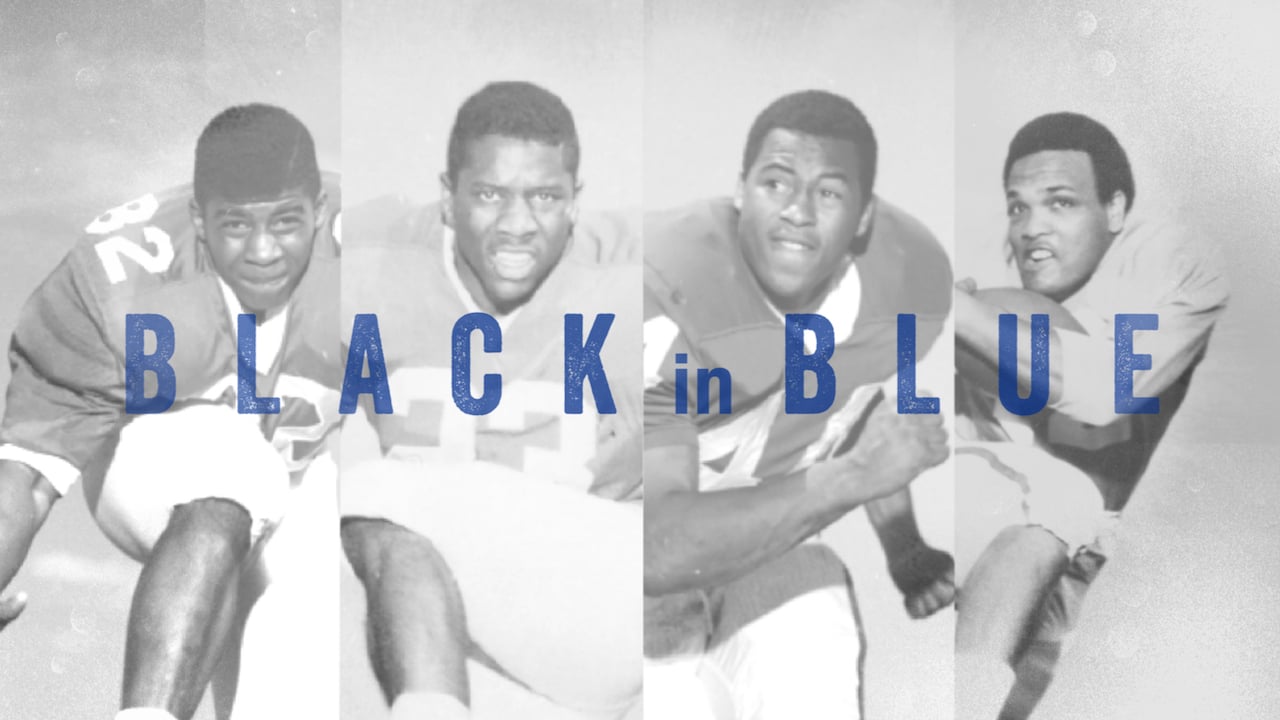 University of Kentucky football players are, left to right, Greg Page, Nate Northington, Wilbur Hackett, and Houston Hogg, the four men who broke the color line in the Southeastern Conference in the 1960s.

BLACK IN BLUE
2/14 (Mon) @ 3pm
2/19 (Sat) @ 8:30pm

Written, Produced & Directed by Paul Wagner
BLACK IN BLUE is a remarkable feature-length documentary film about the four African-American football players at the University of Kentucky who broke the color line in the Southeastern Conference in the 1960s - Greg Page, Nate Northington, Wilbur Hackett, and Houston Hogg.

Exploring previously unknown stories about the history of sports and race in the South, BLACK IN BLUE is a compelling story of triumph, tragedy, and healing. The film is directed by Academy Award-winning filmmaker and UK graduate, Paul Wagner, and executive produced by former UK quarterback, Paul Karem. The film has an original gospel music score by Kentucky's own Linkin' Bridge.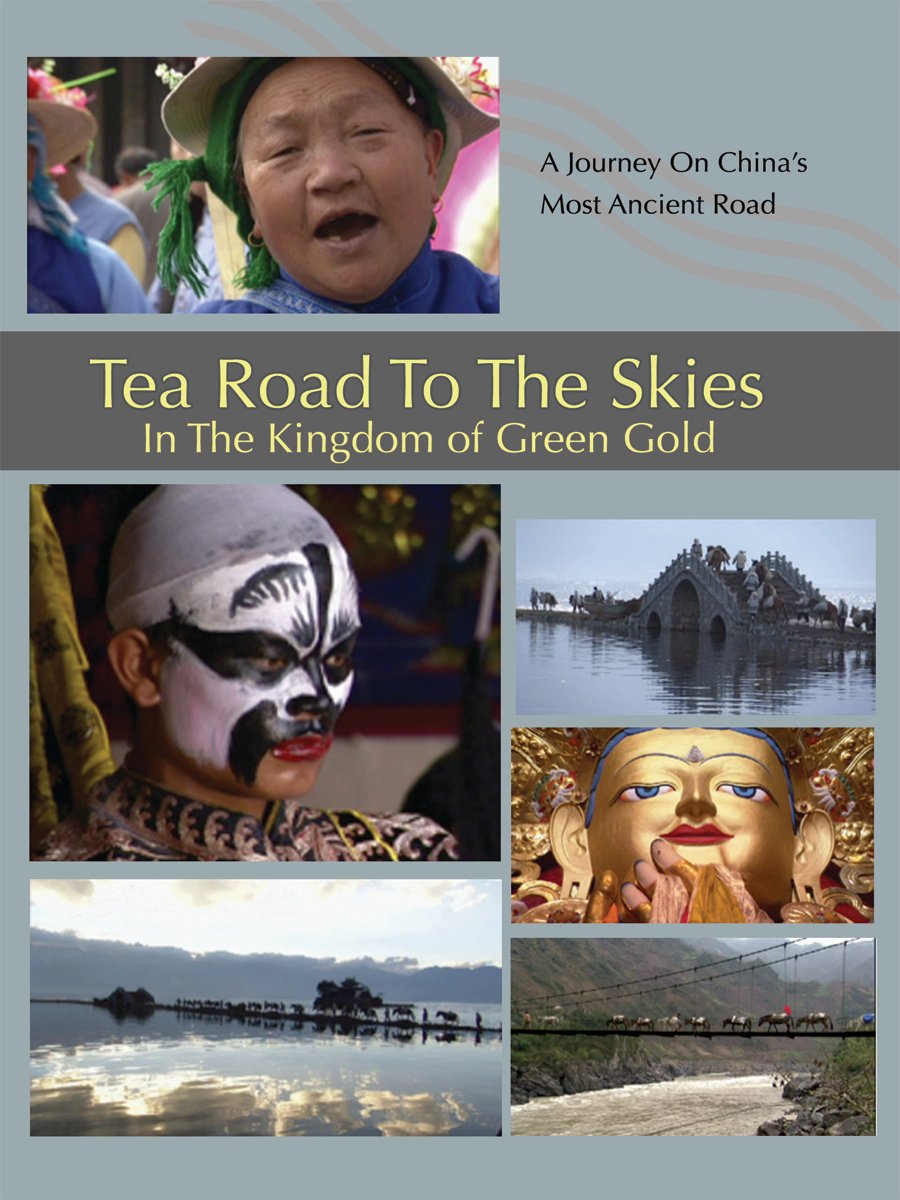 TEA ROAD TO THE SKIES
2/16 (Wed) @ 7pm and 2/20 (Sun) @ 4pm - PART I: In the Kingdom of Green Gold
2/23 (Wed) @ 7pm and 2/27 (Sun) @ 4pm - PART II: In the Heart of Shangri-La
3/02 (Wed) @ 7pm and 3/06 (Sun) @ 4pm - PART III: On the Roof of the World

It crosses the roof of the world, winding more than 2,400 tortuous miles across 20 mountain chains and two desert plateaus. It spans four great rivers, and cuts through the territory of 26 different ethnic groups. This is the ancient Tea Road, which opens Southwest China onto Tibet – and thereby Nepal, India, Persia, Mongolia and Russia, and then Europe. The legendary Tea Road was crossed by Marco Polo during his travels but used by innumerable horse trains for countless centuries before him. Their tracks are beaten deep into the rocks. This series of documentaries follows in the hoof prints of those caravans, which hauled their baggage of tea across the Tibetan Plateau and the Himalayas to be sold in the markets of South West Asia and dispersed throughout the world.

PART I: IN THE KINGDOM OF GREEN GOLD
It is in the subtropical rainforests of Southwest China that our journey to the land of tea begins. We witness the harvest of wild tea, from the original and gigantic tea trees (camellia sinensis) but also the collecting of cultivated tea, the famous Pu'er Tea which is still cultivated here in the olden ways, by traditional tea planter families who have been here for centuries. The cultivation of tea, the harvest and sorting of the tea leaves, its fermentation and conditioning into cake and brick-like units to facilitate transportation on horseback is handled here to this day according to rituals thousands of years old. In each valley, within each ethnical group, sometimes even within a tribe or extended family, the tea producers have their very own secrets in the process of tea making, carried forward generation by generation.

PART II: IN THE HEART OF SHANGRI-LA
With the green Gold now on horseback, the caravan will head north and climb over twenty mountain chains and cross four mighty rivers, including the Yangtze and Mekong. They make stopovers in lonely villages that hang from spectacular mountainsides in these lost parts of China. Often cut off from the rest of the world for as much as six months in the year, the villagers have developed remarkable skills to produce for themselves everything they need for their survival. For them, a crossing caravan is a welcome opportunity to reconnect to the world. Nature is harsh and savage, yet so beautiful and spectacular, that a universal spirituality has nested itself in the hearts of the men and women of these lost valleys and mountains. Buddhism is omnipresent: temples, stone prayers and other places of worship are everywhere. When our horse drivers leave these green parts of Shangri-La to confront the endless Bandga grassland in majestic altitudes, we understand that we are about to enter another completely different world.

PART III: ON THE ROOF OF THE WORLD
It is only now, on the roof of the world, in the bareness of the Tibetan plateau, that we observe how these adventurers survive the challenges imposed by this long and difficult road. We taste their meals prepared over open log- fires with what is available, visit their caravanserais and share their rest in the open sky. From the sub-tropical South, it is a journey made of twelve long months: six to reach our goal Lhasa, and six for the return. Some of the horse drivers we encounter have made this epic journey more than twenty times in their lives. Lhasa, Holy Grail of Buddhism, is also an extraordinary platform of exchange between China and India, on either side of the Himalayans. It is here where the Chinese horse drivers end their journey and where others take over the prized tea to carry it further, to India, Nepal, Pakistan, Persia, Russia and other far away countries.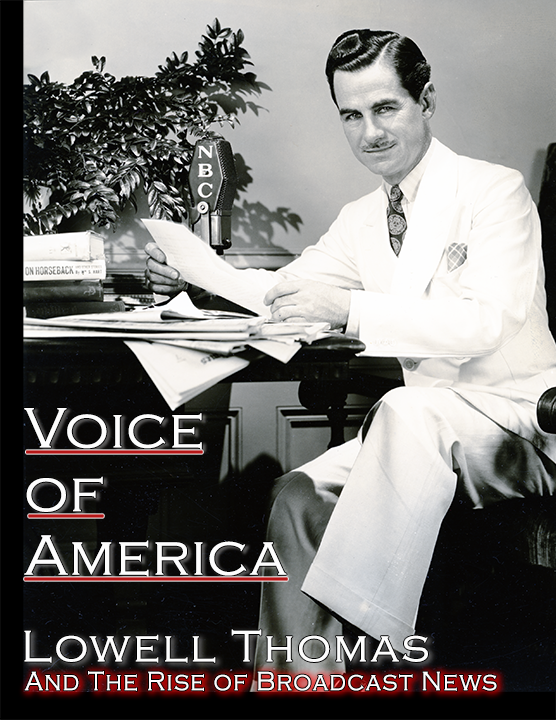 VOICE OF AMERICA: LOWELL THOMAS AND THE RISE OF BROADCAST NEWS
2/26 (Sat) @ 8:30pm
2/28 (Mon) @ 3pm

Produced & Directed by Rick Moulton
If you watch, listen to, or download the news today, then you are benefiting from the work of Lowell Thomas. Today, as factual journalism is branded "Fake News", Tom Brokaw, Dan Rather, the Dalai Lama and many others explain how a dynamo of a man, Lowell Thomas, invented what is now often celebrated or disparaged as "Traditional Journalism." In 1930, he had the first nightly national news which he broadcast on both NBC & CBS. Lowell was a great adventurer. During the First World War, he discovered T. E. Lawrence in Arabia and created the legend "Lawrence of Arabia" in a multi-media stage show that he presented to audiences around the world.

Three decades later in 1949, he led a mule caravan into forbidden Tibet just before the Chinese invaded. A role model for today's foreign correspondent, Lowell returned with his leg broken in eight places but with the story and film of the young Dalai Lama. In a time when mainstream journalists are accused of being "Enemies of the People" the life of Lowell Thomas reminds us why a "Free Press" is important to Democracy and why a shared faith in factual reporting is a cornerstone of a civil society.