February is Black History Month, so in addition to the incredible programming we bring you every month, there are some special pieces that highlight the history and present of Black People locally and abroad.

Peralta TV can be seen on:
Channel 27: Alameda, Berkeley
Channel 28: Emeryville, Piedmont, Oakland
AT&T U-Verse Channel 99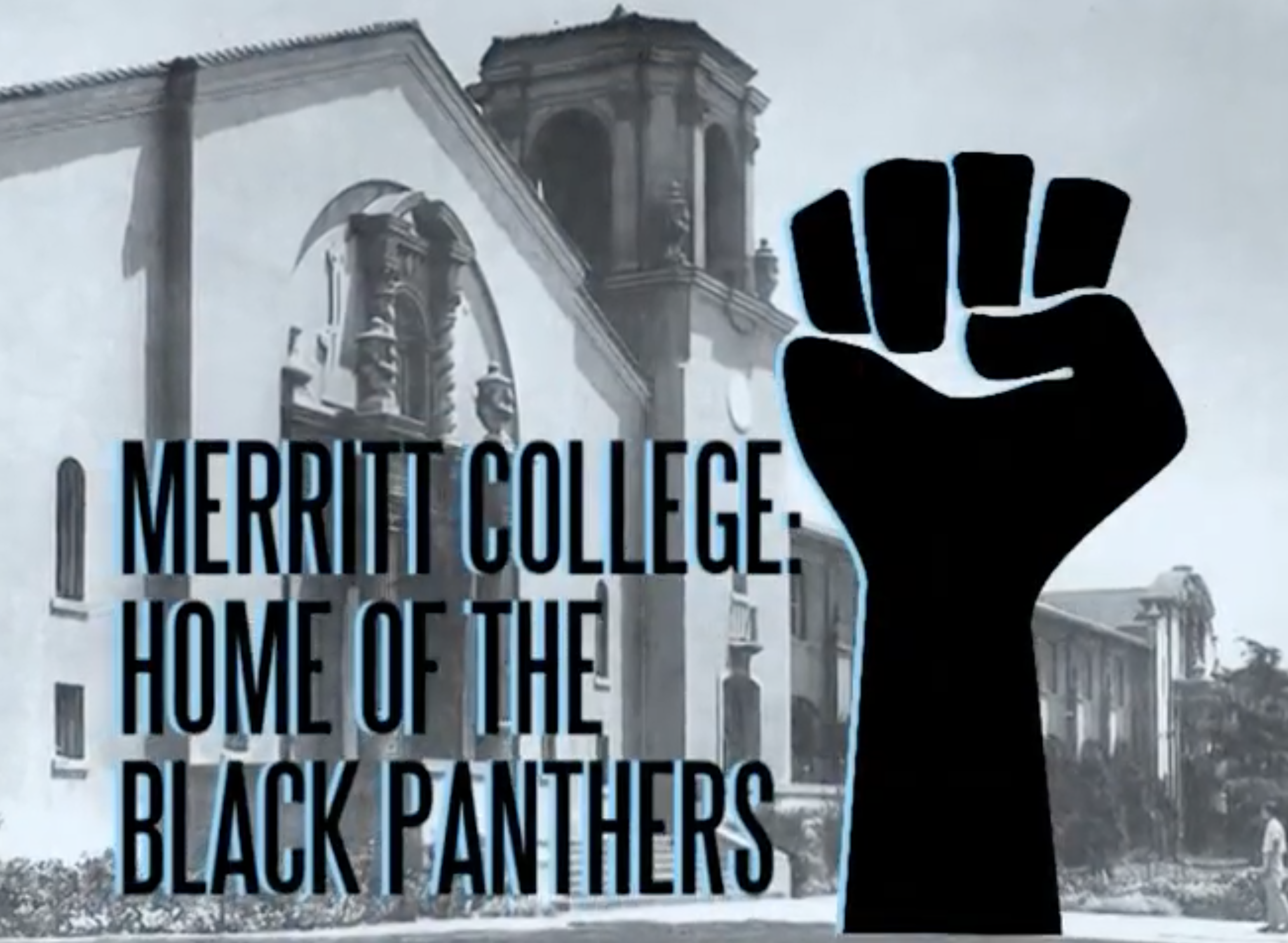 MERRITT COLLEGE: HOME OF THE BLACK PANTHERS
2/05 (Fri) @ 10am
2/08 (Mon) @ 4pm & 8pm
2/11 (Thur) @ 1pm
2/13 (Sat) @ 11:30am
2/17 (Wed) @ 2:30pm
2/19 (Fri) @ 9pm
2/21 (Sun) @ 8pm
2/23 (Tue) @ 2pm
2/27 (Sat) @ 8:30pm
You can also watch the full documentary anytime on Peralta Colleges' YouTube Channel: https://youtu.be/54wYflGYMrw
In honor of the Black History Month, Peralta TV is broadcasting its award-winning documentary "MERRITT COLLEGE: HOME OF THE BLACK PANTHERS," narrated by U.S. Congresswoman Barbara Lee, it is a powerful film that chronicles the birth of the Black Panther Party at Merritt College during the politically, socially and economically turbulent 1960s.
It is a compelling story about social justice and political activism told through rare interviews with party members, featuring original artwork from Panther publications as well as rarely seen photos and archival videos.
Watch this comprehensive and informative historical documentary on one of the most controversial and effective social movements in the United States in the past 50 years. October 1966 began a movement that 54 years later is still one of the staples in the history of social change in this country.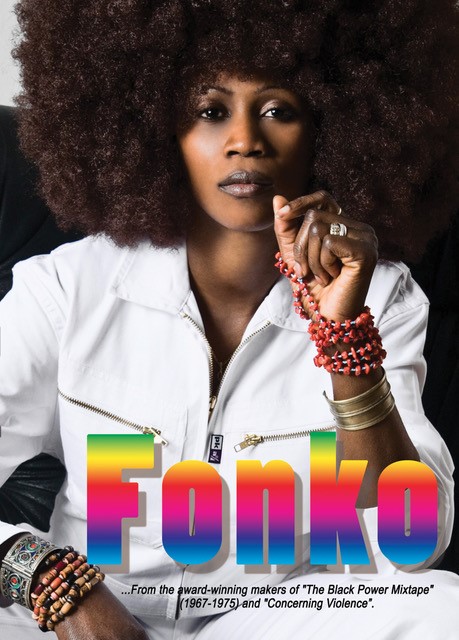 FONKO: CONTEMPORARY AFRICA THROUGH ITS URBAN MUSIC
2/06 (Sat) @ 7:30pm; 2/07 (Sun) @ 12pm & 2/10 (Wed) @ 6pm - Episode # 1: South Africa
2/13 (Sat) @ 7:30pm; 2/14 (Sun) @ 12pm & 2/17 (Wed) @ 6pm - Episode # 2: Nigeria
2/20 (Sat) @ 7:30pm; 2/21 (Sun) @ 12pm & 2/24 (Wed) @ 6pm - Episode # 3: Dakar
2/27 (Sat) @ 7:30pm; 2/28 (Sun) @ 12pm & 3/03 (Wed) @ 6pm - Episode # 4: Burkina Faso
3/06 (Sat) @ 7:30pm; 3/07 (Sun) @ 12pm & 3/10 (Wed) @ 6pm - Episode # 5: Ghana
3/13 (Sat) @ 7:30pm; 3/14 (Sun) @ 12pm & 3/17 (Wed) @ 6pm - Episode # 6: Angola
From the award-winning makers of "The Black Power Mixtape" (1967-1975) and "Concerning Violence". Narrated by Neneh Cherry and Fela Kuti. This documentary series introduces some of the most outspoken and creative African artists, who take viewers on a ride into the depth of a continent in deep social, cultural and economic change. New technologies and swift communication have released the super talents of the continent, helping to spread music, arts and ideas to the rest of the world. From Dakar in the West, through Accra, Lagos and Luanda to Johannesburg in the South, FONKO redefines the image of Africa through a perspective rarely available.
FONKO explores contemporary Africa through its urban music, and the musical revolutions that have been taking place in the genres of Kuduro, Coupe-Decale, Ndombolo, Azonto, Afro-beat, Hipline and South African house.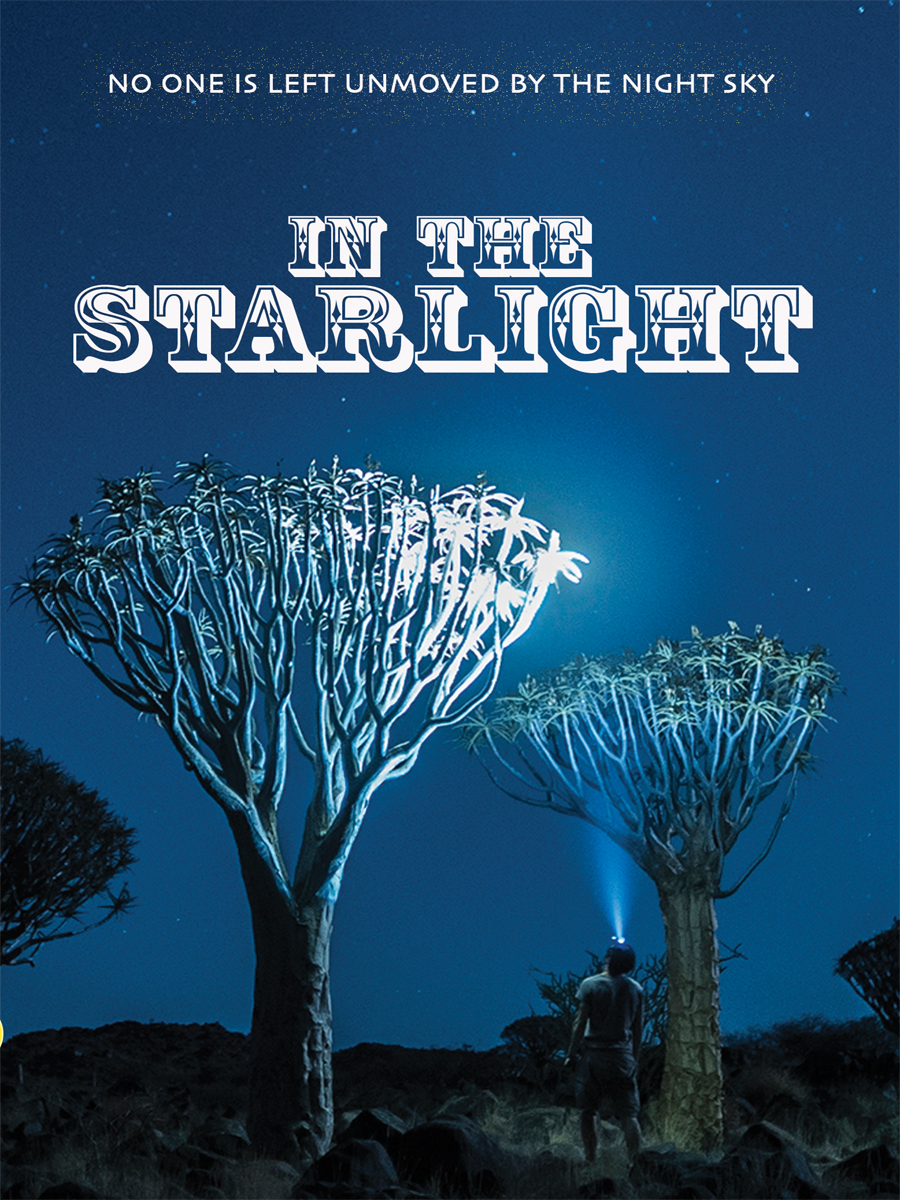 IN THE STARLIGHT
2/12 (Fri) @ 9pm
2/14 (Sun) @ 8pm
During the darkest hours of the night, while the rest of the world is sleeping, outdoor photographer Paul Zizka ventures out into the wilderness in search of the world's starriest skies. His journey to photograph the celestial wonders takes him from his home amongst the peaks of the Canadian Rockies to the wild, desert dunes of Namibia and remote ice caps of Greenland. Ever the adventurer, he must balance his work and passion for photography with his equal devotion as a family man. In the Starlight is an intimate portrayal of Paul's quest to capture the night skies, and what his time spent under the stars has taught him about life, love, adventure, and our place in the universe.
This documentary is directed by Mathieu Le Ray and the film received numerous awards at film festivals worldwide and as official international film festival selections.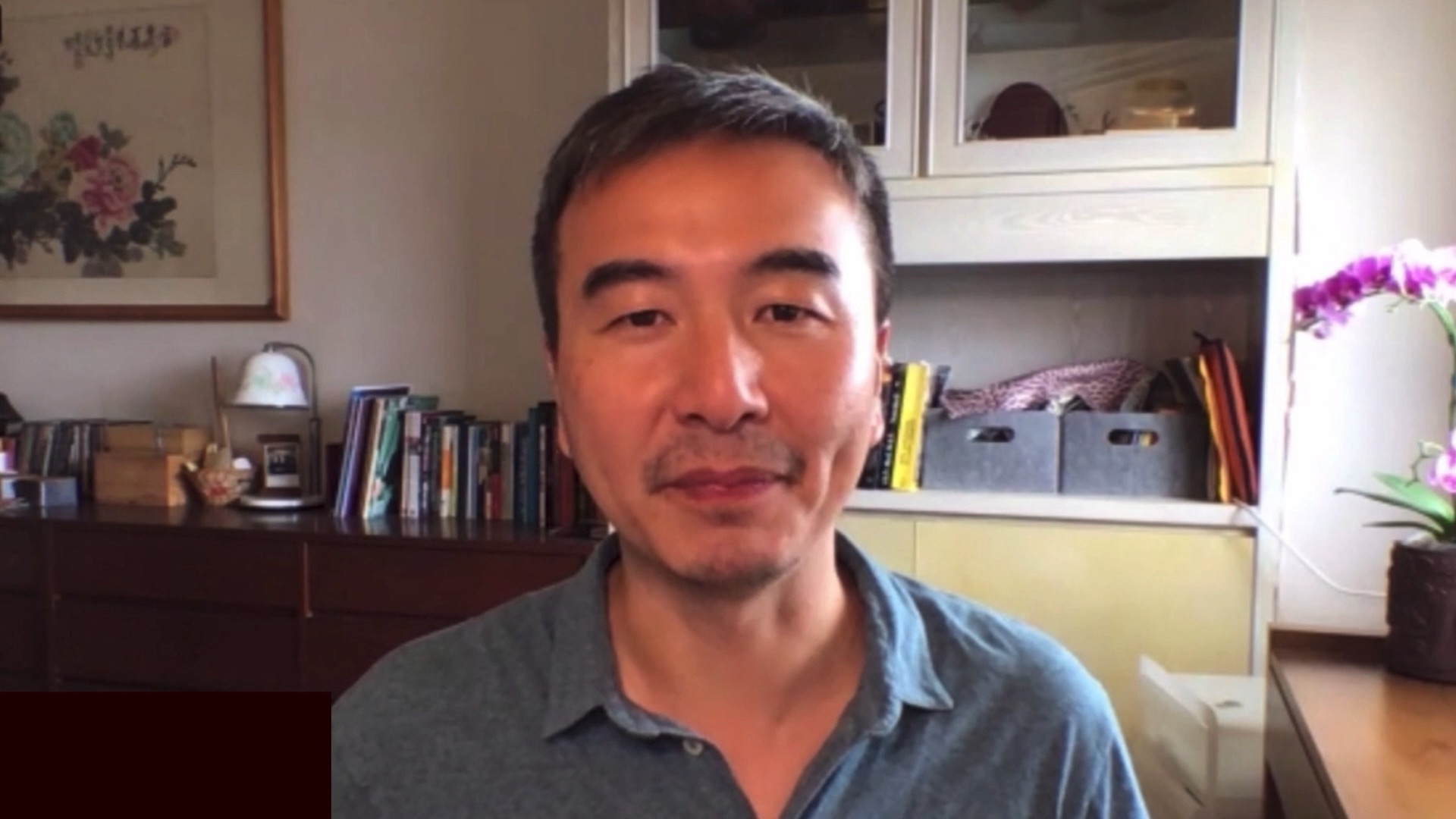 Photo caption: Filmmaker S. Leo Chiang talks about producing the ground-breaking PBS series "Asian Americans"
CINEPOD
2/13 (Sat) @ 8pm
2/14 (Sun) @ 7:30pm
2/17 (Wed) @ 11am
2/18 (Thur) @ 5:30pm
Cinepod is Berkeley based writer and producer, Roger Garcia's unique look at the world of cinema and its inhabitants. Join Roger as he travels the world watching films old and new, attends film festivals from Europe to Asia and both on and off the beaten track. Sit in as he meets established and upcoming filmmakers, critics and festival directors. Enjoy his reviews of movies and film books from the pulp to the arcane.
Cinepod is about cinema as a way of life – made by those who live it.
In this episode of Cinepod, award-winning Chinese American filmmaker Leo Chiang discusses his contribution to the production of the acclaimed PBS five-part series, "Asian Americans." Chiang produced two episodes covering the first generation of Asians coming to the US, and the later generation's struggles with integration and identity. On the way he discovers the community of South Asian Blacks in the south, and looks at the Hollywood career of Anna May Wong.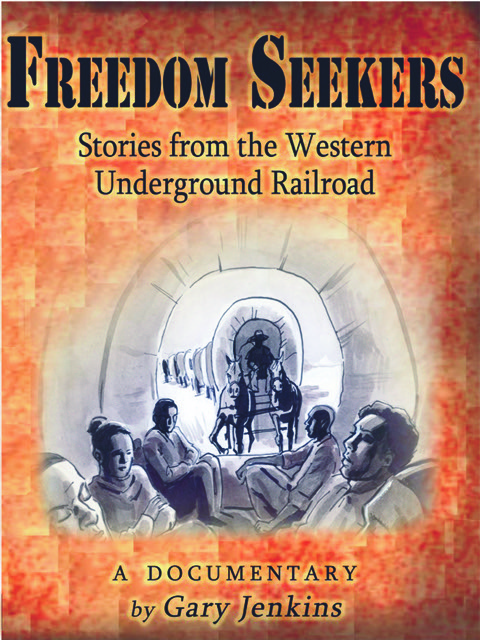 FREEDOM SEEKERS: STORIES FROM THE WESTERN UNDERGROUND RAILROAD
2/15 (Mon) @ 3pm & @7pm – Part 1
2/22 (Mon) @ 3pm & @7pm – Part 2
A film by Gary Jenkins
Freedom Seekers brings an understanding of the regional issues relating to antebellum slavery and the antislavery movement that helped shape the western Underground Railroad. Slaves, with the help of stationmasters and conductors, had to dodge professional slave catchers, federal marshals, and slaveholders on a grueling thousand-mile journey to freedom.
The program shows how the Kansas/Missouri political conditions created the opportunity for the perhaps less known escape route along the western frontier. This informative film uses primary source documents, historians, interviews with slave descendants, moving readings and dramatic depictions to tell exciting stories of Underground Railroad activities.
Beginning with the political turmoil that surrounded the Kansas-Nebraska Act of 1854, the film chronicles the antislavery movement as it developed in the Western states and follows the story through the Civil War.