Since April, the Office of International Education (OIE) received $34,500 in funding to support fourteen F-1 international students thanks to the Institute of International Education's (IIE) Emergency Student Funding (ESF) relief! The ESF provides financial support to international students when emergencies in their home countries, or globally such as COVID-19, threaten to jeopardize the completion of their studies.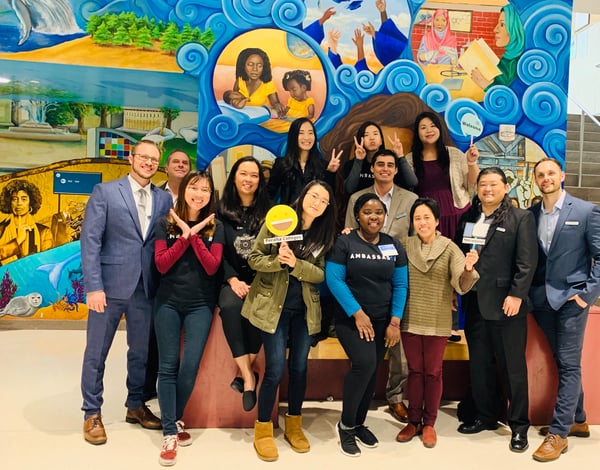 The OIE staff reviewed over 240 applications and nominated 27 applicants based on IIE's criteria. IIE ESF awarded nine international students $2,500 each for the Summer 2020 and an additional eight students received $1,500 each this Fall 2020. To further support students, the OIE provided $100 gift cards to all 27 nominated students for the online campus bookstores. The OIE and IIE received an overwhelming response to their call of nominations for the ESF: COVID-19 Response. We remain sympathetic to the challenges students are facing due to the COVID-19 pandemic and, should additional funding become available, we will continue to inform our students immediately.
For those who are not familiar, the F-1 Visa (Academic Student) allows one to enter the United States as a full-time student at an accredited college, university, seminary, conservatory, academic high school, elementary school, or other academic institution or in a language training program. One must be enrolled in a program or course of study that culminates in a degree, diploma, or certificate and the school must be authorized by the U.S. government to accept international students.
To learn more about IIE's Emergency Student Funding program please visit https://www.iie.org/Programs/Emergency-Student-Fund
And of course to learn more about International Studies at the Peralta Community College District, please visit us at https://international.peralta.edu/.