We are all going to be home a ton in the following weeks of December and January, and we'll all be likely spending a decent amount of time watching television. Our Peralta Colleges station, Peralta TV, has a great selection of programming to keep us learning about the world. Here are a selection of highlights from December and early January on the station.


Peralta TV can be seen on:
Channel 27: Alameda, Berkeley
Channel 28: Emeryville, Piedmont, Oakland
AT&T U-Verse Channel 99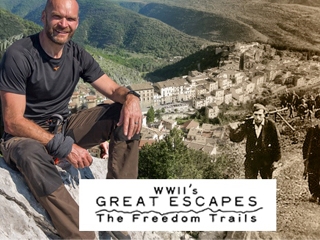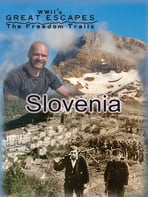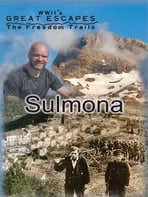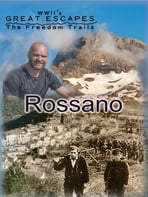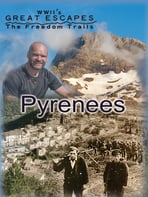 WWII'S GREAT ESCAPES: THE FREEDOM TRAILS
12/06 (Sun) @ 4pm & 12/07 (Mon) @ 8pm - Episode 1
12/13 (Sun) @ 4pm & 12/14 (Mon) @ 8pm - Episode 2
12/20 (Sun) @ 4pm & 12/21 (Mon) @ 8pm - Episode 3
12/27 (Sun) @ 4pm & 12/28 (Mon) @ 8pm - Episode 4
WWII'S GREAT ESCAPES follows explorer and former Royal Marine Monty Halls on the path of the Freedom Trails. Tens of thousands of men and women staked their lives following these little-known routes through unknown, enemy territory and out of Nazi occupied Europe. The Freedom Trails led to safety, but many were extremely perilous. To find and complete them required the help of local resistance fighters, who risked their own lives to save others. Over four episodes, Monty retraces these extraordinary journeys, discovering what it took to escape and meeting the ordinary men and women who became heroes in the process.
12/06 (Sun) @ 4pm & 12/07 (Mon) @ 8pm - Episode 1: Slovenia
Monty heads to Slovenia to retrace one of the most daring, yet unknown, mass escapes of Allied prisoners during the Second World War, made possible only with the help and kindness of ordinary people. Over 80 fellow prisoners traveled 150 miles through rough terrain – facing the elements, German patrols, ambush, and betrayal.
12/13 (Sun) @ 4pm & 12/14 (Mon) @ 8pm - Episode 2: Sulmona
Monty tells an incredible story of evasion and escape through unknown, hostile territory in central Italy. He follows the route taken by prisoner of war Len Harley, who spent months on the run before braving snow, ice, and Nazi patrols to escape over the mountains of the Majella.
12/20 (Sun) @ 4pm & 12/21 (Mon) @ 8pm - Episode 3: Rossano
Monty travels to Rossano in Northern Italy, a gathering point for escaped POWs after the Italian Armistice and the start of the Operation Galia exfiltration. His journey takes him over precipitous ridges of the Marble Mountains and through the formidable Gothic Line, following the route the SAS took after their successful mission.
12/27 (Sun) @ 4pm & 12/28 (Mon) @ 8pm - Episode 4: The Pyrenees
Monty treks one of the toughest and most famous trails out of Nazi-occupied France, taking him through the valleys and passes of the Pyrenees mountain range and into Spain. His route was part of an escape network that began in Paris and would have been fraught with danger – from German soldiers, the Vichy police, local informers, and the mountains themselves. Let's hear remarkable stories of bravery and defiance from the local people, who used their knowledge of the mountains to lead thousands safety.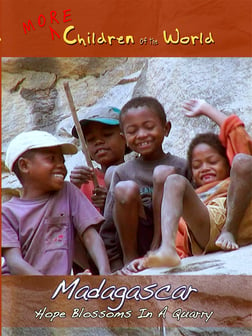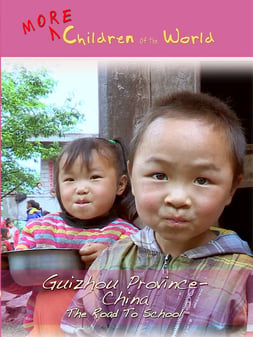 MORE CHILDREN OF THE WORLD
12/26 (Sat) @ 12:30pm
12/27 (Sun) @ 6pm
12/29 (Tue) @ 11am
From some of the most remote locations in the world, these children live their everyday life with the sweet innocence of youth combined with hopeful dreams for the future. Unlike children of more developed countries, they live in a world of limited modern day conveniences. Yet they thrive in tight-knitted communities with resilience, resourcefulness and a strong sense of responsibility. Let's take a look on MORE CHILDREN OF THE WORLD programs and try to expand our worldview and understanding of cultural differences.
MADAGASCAR, HOPE BLOSSOMS IN A QUARRY
Madagascar is an island nation with primitive beauty. There are children there who play in a quarry where their parents work. This is the story of one of those children who dreams of going to school.

GUIZHOU PROVINCE, CHINA - THE ROAD TO SCHOOL
Guizhou Province is one of the most remote places in all of China. The children there must make a difficult journey to school every day. Nevertheless, the school is the only source of hope for the children who show us the true meaning of education.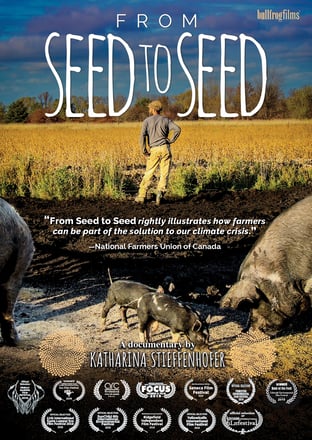 FROM SEED TO SEED
12/26 (Sat) @ 8:30pm
A documentary by Katharina Stieffenhofer
Through a group of Canadian organic farmers—both large-scale and small-scale—we experience a full growing season with all of its rewards as well as the challenges of a changing climate.
When Terry and Monique left the opera to pursue their true passion —ecological, small-scale farming—their story of community and resilience took center stage. This awards winning documentary follows their young family and a diverse group of farmers in Southern Manitoba, for a season of challenges and rewards.
Scientists are working with these farmers using a blend of ancient traditions and cutting edge science to develop improved methods for growing food ecologically and in a changing climate. This hopeful story provides a Canadian perspective on a global social movement that regenerates the land, farming, and communities toward a healthier future for us all.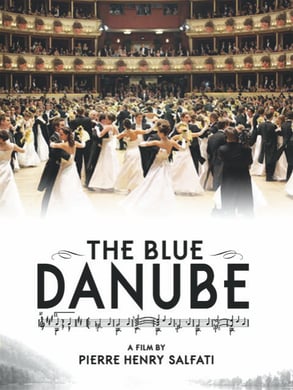 THE BLUE DANUBE: A WALTZ STORY
1/1 (Fri) @ 8pm
1/3 (Sun) @ 9pm
A film by Pierre Henry Salfati
Traditionally played each year at the world famous New Year's Concerts in Vienna, this is the story of one of the most popular pieces of classical music.ff
The Blue Danube is in itself the expression of the universe of the waltz. None other than The Blue Danube can embody the essence of the waltz so eloquently and precisely in form and spirit. But can this alone suffice to explain the worldwide success of this waltz? Indeed not: the waltz is also popular for historical, diplomatic and political reasons.
The film will guide us through the origins of this musical piece, its history and how it was miraculously saved from disappearance. Enshrined in history, the Blue Danube only grows in popularity among experts and the greater public alike.
Thanks to Michelle Lee at Peralta TV for compiling this list of highlights. Enjoy watching!