The Peralta Community College District (PCCD) Bond Measures Oversight Committee (BMOC) met for their regular quarterly meeting on July 1, 2020. The meeting was held via Zoom because of the continuing shelter-in-place directive from Alameda County. The meeting agenda and presentation materials are available on the Build Peralta website here. A recording of the meeting is available on the Peralta YouTube channel here.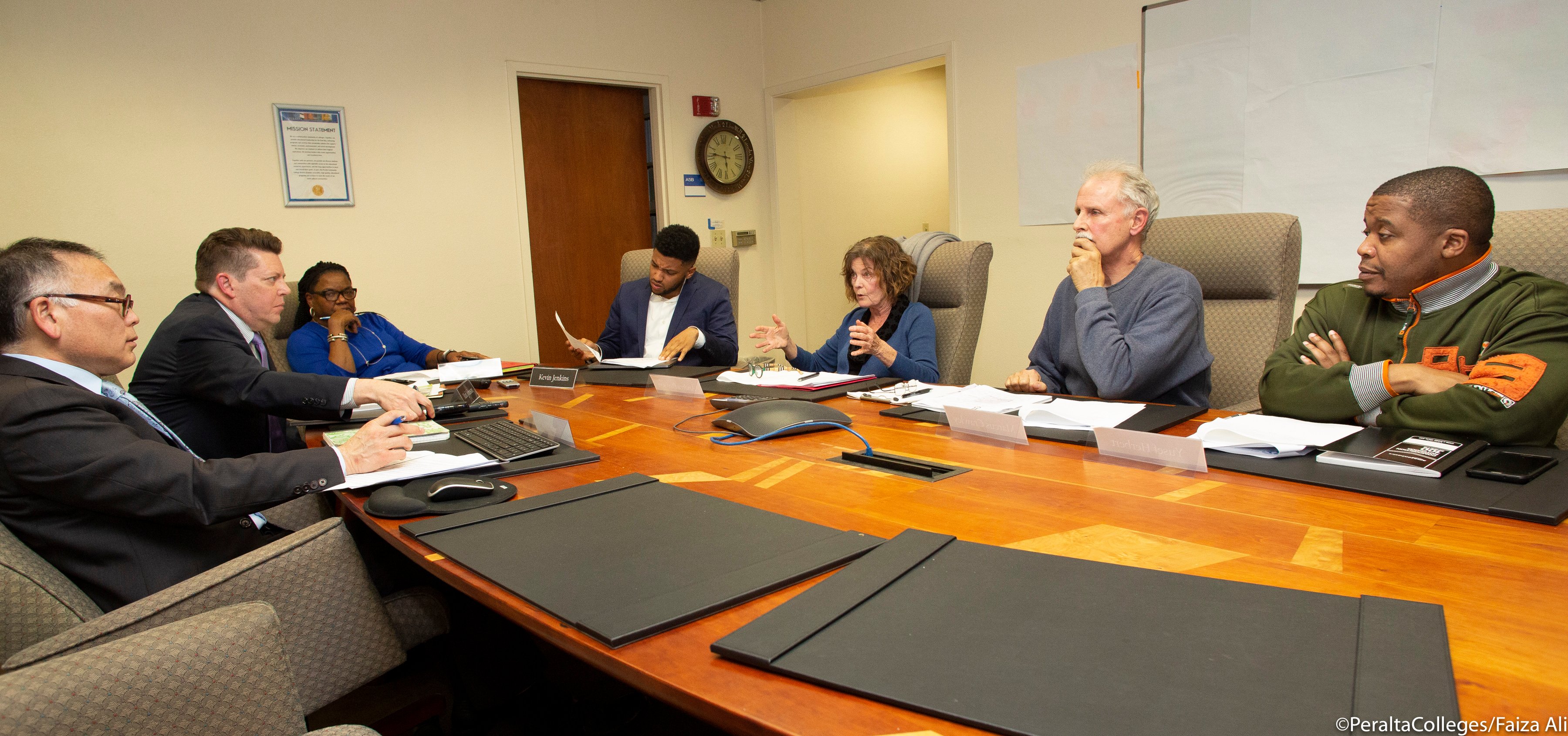 Committee Chair Andrea Dawson was joined by Committee Vice Chair Kevin Jenkins, Yusef Herbert, Marcus Crawley, and new member Benjamin Scott. Mr. Scott was appointed to the bond oversight committee for a two year term beginning on July 1, 2020 by the Board of Trustees at their June 23, 2020 meeting. Mr. Scott is an entrepreneur and an active volunteer with the Peralta Colleges Foundation and represents the community college supporter constituency on the committee.
The BMOC heard two presentations by Keith Kajiya of AECOM, the PCCD bond program manager, first a bond program activity report and then a Bond Measure G spending plan. Dr. Leigh Sata, Vice Chancellor of General Services then presented a Bond Projects Design Update.
Finally, the Committee agreed that a subcommittee of Kevin Jenkins, Marcus Crawley, and Andrea Dawson would meet to draft the annual report on behalf of the committee. The next BMOC quarterly meeting is scheduled for October 14, 2020.