Over 100 BCC faculty, staff, and administrators came together for a day of professional learning centered around "Building Community and Advancing Equity and Racial Justice." The event took place on August 21, 2020 and began with community-building activities first thing in the morning, followed by a greeting from the shared governance leads. Lasana Hotep, anti-racist educator and Director of Diversity, Equity, Inclusion and Belonging at the University of California, Berkeley, delivered a rousing and informative keynote presentation on the subject, "Antiracism is a Marathon, Not a Sprint: Core Competencies for Equity Advancing Educators."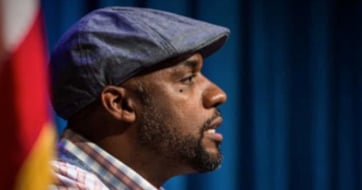 His talk was followed by BCC President Angélica Garcia's "Call to Action: Advancing Equity, Building Community, and Courageous Commitment to Student Success and Completion." Dr. Garcia grounded her commitment in her own personal narrative, while also encouraging the campus to address the equity gaps in its success and retention rates. She also gave space for updates from faculty leads on the important progress being made towards implementing a Guided Pathways model at BCC, in order to improve student success and retention. During the afternoon sessions, the college community dived deep into developing its own equity advancing lens. Led by Mr. Hotep, cross functional groups interrogated BCC's own practices and policies to begin the work towards advancing an anti-racist institution and inclusive community.
The goal of the day's events was to invite the Berkeley City College community to engage and commit itself to a year's work of professional learning activities dedicated to equity and racial justice, including Guided Pathways and the formation of a new President's Taskforce on Equity & Racial Justice. Participants reported feeling energized by the day. One survey respondent described the day as a "Tour de Force," and another said, "Such a powerful way to kick off the new academic year!" We look forward to working together as a campus community to answer this "Call to Action" together.