It's summertime, but despite the world opening up (and perhaps closing down a bit again), it is still nice to spend some time being transported through quality television. Journey with Peralta TV to learn about education in El Salvador, Black ASL (American Sign Language), the emerald trade, the challenges of a young transgender Latina, and the rise and fall of the Aztecs. Something for everyone.
AUGUST PROGRAM HIGHLIGHT
Peralta TV can be seen on:
Channel 27: Alameda, Berkeley
Channel 28: Emeryville, Piedmont, Oakland
AT&T U-Verse Channel 99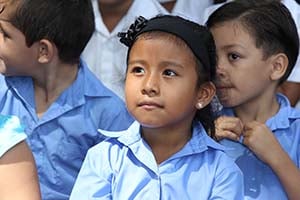 COMMUNITIES AS CLASSROOMS
8/10 (Tue) @ 2pm
8/15 (Sun) @ 8pm

A film by Bob Gliner
COMMUNITIES AS CLASSROOMS follows producer Bob Gliner as he introduces a profound education initiative at four schools in El Salvador. While schools in El Salvador largely resemble those in the United States, with test driven classes, fragmented curriculum and traditional lecture style teaching techniques, largely divorced from real world problems, Bob has K-12 students build an interdisciplinary curriculum around solving problems in their surrounding communities – motivated by the students themselves deciding what those problems are.
COMMUNITIES AS CLASSROOMS traces the process week to week over a two-month period as students evolve from disinterested bystanders in their classroom experiences, to active members of a newly thriving democracy. From passive recipients of education mandates, the newly invigorated curriculum leads not only to a vibrant student driven educational experience, and the solving of real world problems, but transforms the way teachers, administrators, parents, and other community members look at the role students play in the larger society. As El Salvador makes efforts to build on this education success story, by potentially training all of its teachers to do community based education, Americans might want to consider this option as well as we look for more effective and creative ways to educate students and revitalize our democracy.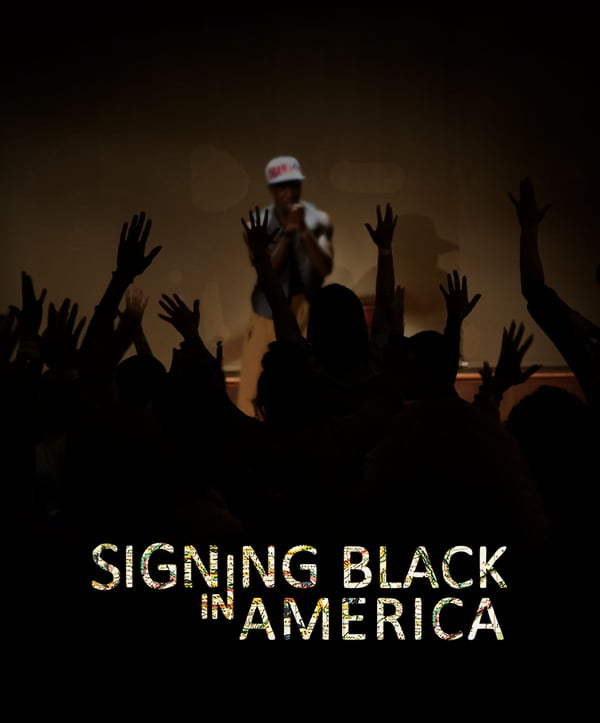 SIGNING BLACK IN AMERICA
8/18 (Wed) @ 6pm
8/22 (Sun) @ 8pm

Produced by Danica Cullinan, Neal Hutcheson and Walt Wolfram
Black ASL is the unique dialect of American Sign Language (ASL) that developed within historically segregated African American Deaf communities. Largely unknown to outsiders, Black ASL has become a symbol of solidarity and a vital part of identity within the Black Deaf community. Different uses of space, hand use, directional movement, and facial expression are some of the ways it sets itself apart from other varieties of ASL. With the perspectives of Black signers, Sign Language interpreters, and the scholars who have worked to uncover it, SIGNING BLACK in AMERICA explores the history and development of this unique and expressive variety of visual communication.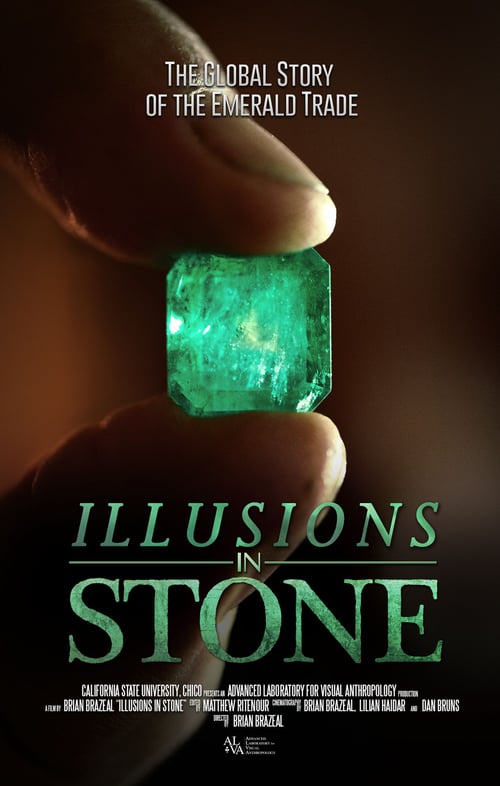 ILLUSIONS IN STONE
8/21 (Sat) @ 8:30pm
8/27 (Fri) @ 8pm

A film by Brian Brazeal
ILLUSIONS IN STONE tells the global story of the emerald trade. It is a story of hope, faith, danger and desire. It is a place where you will meet righteous thieves, reckless illegal miners, and religious scholars in an underground business. They are all united by their fascination with the green stones. Our journey begins in the mines of Brazil, where workers face danger and uncertainty below ground and equally dangerous vice and temptation above ground. We find ourselves transported to Jaipur, India's pink city where the green gems are cut and polished. There, a deeply religious community holds a virtual monopoly on the stones from the mines of Brazil and Africa. They must balance their religious ideals with their participation in an international economy that is never quite legal. We learn of their dealings with illegal miners in the Southern African nation of Zambia, who chase a dream of emerald wealth. This dream all too often evaporates into lavish expenditure and the return to hopeful destitution. We meet the members of an Israeli syndicate who value honesty above all else and who partnered with the smugglers that looted 90% of the production of their mines. We see some of the finest emeralds that have ever come out of the ground and learn that they came from Colombia where the ground around the emerald mines has all too often been soaked with blood. We meet the miners and the clergymen who waged peace in the war-torn emerald zone and learn that even peace can have unexpected consequences. Their stories are tied together by the thread of hope, by the green dream that calls them back to the mines and markets, the dream the often proves to be an illusion.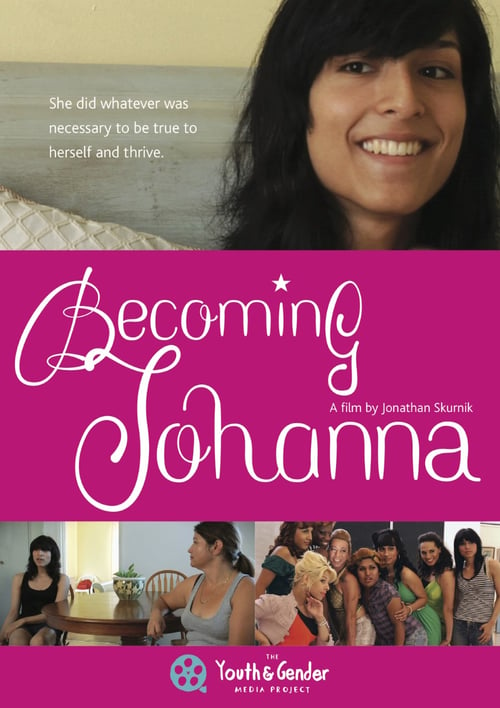 BECOMING JOHANNA
8/26 (Thur) @ 3pm
8/28 (Sat) @ 8:30pm

A film by Jonathan Skurnik
How does it feel when your mom prays everyday for you to be someone else? That's the struggle Johanna, a 16-year-old transgender Latina faces. At first her mom thinks she's confused, or joking, but as Johanna's transformation continues, her mom simply can't handle the fact that her son is Becoming Johanna. After prayer doesn't change anything, Johanna's mom tries therapists and a mental hospital in her quest to "fix" her daughters gender identity. While she was born a boy, Johanna is a young woman on the inside and nothing but living a lie can change that.

BECOMING JOHANNA is a compelling story that follows the struggles transgender teens face every day. In the end, Johanna refuses to let her mother's rejection define her life and she continues the journey toward becoming comfortable in her own skin. Johanna's story is as beautiful as she is and will leave you hopeful that we can build communities that accept all of our children just the way they are.
For more info: youthandgendermediaproject.org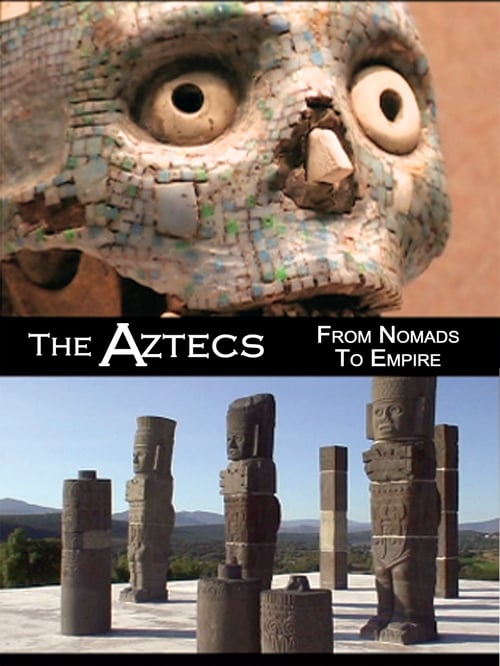 THE AZTECS
8/23 (Mon) @ 3pm & 8pm - Part 1: From Nomads to Empire
8/30 (Mon) @ 3pm & 8pm - Part 2: The Fall of Tenochtitlan

This two-part series document the rise and fall of one of the most remarkable civilizations. From the ancient Olmec and their giant carved stone heads to the magnificent pyramids of the moon and sun at Teotihuacan, the Aztecs were inheritors of thousands years of indigenous culture. Who were the Aztecs and how was their complex civilization created? How did a small army of Spanish conquistadors destroy such a powerful foe and close a chapter on an empire that had been two thousand years in the making? Join us as we journey into the fascinating realm of the Aztec nation and its dramatic clash with Iron men from another world.