It's spring officially, and on Peralta TV we have a wide variety of programming for the month of April exploring the great outdoors, the environment, and where we call home.

Peralta TV can be seen on:
Channel 27: Alameda, Berkeley
Channel 28: Emeryville, Piedmont, Oakland
AT&T U-Verse Channel 99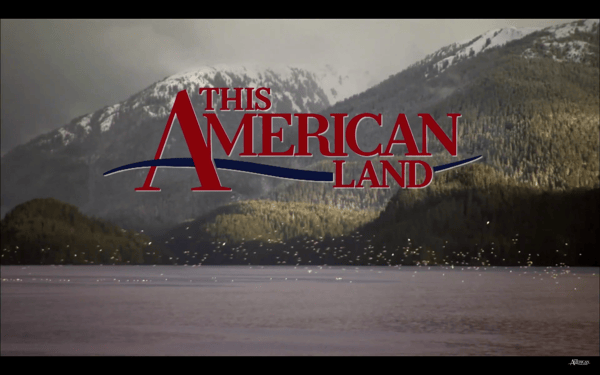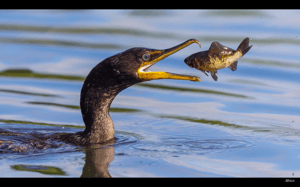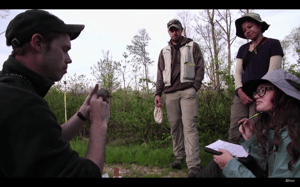 THIS AMERICAN LAND
4/02 (Fri) @ 11am
4/06 (Tue) @ 3pm & 8:30pm
4/12 (Mon) @ 6pm

Reporting from the front lines, THIS AMERICAN LAND brings you compelling conservation stories on critical issues affecting America's natural landscapes, waters and wildlife that inform and engage public television audiences nationwide. THIS AMERICAN LAND promotes public awareness and informed debate about serious issues, including habitat loss and endangered species, threats to public lands, climate change, air and water quality, hazardous waste, and unsustainable growth.

In this episode: California's largest lake is shrinking and migratory birds are disappearing, as its water is now too salty for fish — an environmental disaster and a health hazard for humans.
In Iowa, activists use faith to mobilize farmers in a movement to adopt new measures like perennial crops to sequester carbon in their soils, and to get paid for doing it.
Landowners in Pennsylvania are managing their forests to provide better habitat for declining species of songbirds like the golden-winged warbler.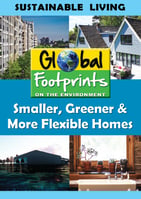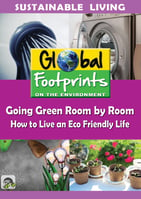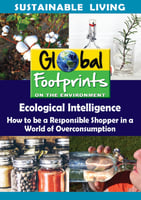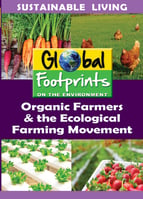 GLOBAL FOOTPRINTS ON THE ENVIRONMENT
Every step mankind takes has an impact on the environment from spending to eating to wasting. GLOBAL FOOTPRINTS ON THE ENVIRONMENT uncovers the big issues around global warming and talks to the people who are walking in the right direction when it comes to finding solutions. Get a deeper understanding of our footprint on the planet and how you can help.

Smaller, Greener, More Flexible Homes
4/05 (Mon) @ 12pm
4/06 (Tue) @ 5:30pm
4/07 (Wed) @ 2pm
4/11 (Sun) @ 10am

Mini homes are popping up everywhere for a reason. After transportation and agriculture, housing is the most resource intensive industry in the Western World. A smaller home leaves a smaller footprint on the Earth in every measurable way. Fewer trees cut down, less earth bulldozed, less petroleum burned, less steel mined and less use of every natural resource. You'll explore wonderful options from repurposed shipping containers to an energy-producing machine.

Going Green Room by Room - How To Live an Eco Friendly Life
4/12 (Mon) @ 12pm
4/13 (Tue) @ 5:30pm
4/18 (Sun) @ 10am

Can you really go green in every room of your home? Yes you can! Find out how to save money in your laundry room, bedroom, bathroom, living room and even your garden with these tips and tricks on how to live a more eco-friendly life. Conservation is the way to go!

Ecological Intelligence - How to be a Responsible Shopper in a World Of Overconsumption
4/19 (Mon) @ 12pm
4/20 (Tue) @ 5:30pm
4/21(Wed) @ 2pm
4/25 (Sun) @ 10am

Did someone say green retail therapy? Reducing your footprint begins with your shoes. It's time to say no to plastics and yes to energy saving products, glass bottles, organic cotton diapers and clothes made from recycled fabrics.

Organic Farmers & the Ecological Farming Movement
4/26 (Mon) @ 12pm
4/27(Tue) @ 5:30pm
5/02 (Sun) @ 10am

The food we choose impacts the environment in many ways. The food production industry has undertaken radical changes in recent years. Everything from what we grow, to how we grow it, to biological engineering, has altered the food production business. Learn about soil management, how to run an organic operation, where our food comes from and just how simple healthy eating can be.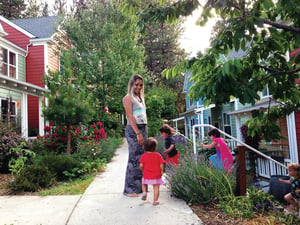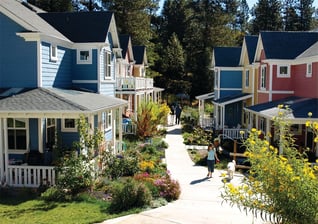 THE BEST OF BOTH WORLDS COHOUSING'S PROMISE
4/09 (Fri) @ 8pm
4/11 (Sun) @ 12pm
4/23 (Fri) @ 1pm

Cohousing offers both privacy and community - the best of both worlds!
Originally a Danish creation, cohousing struggled to gain popularity in its country of origin for years. That is, until a film was made that explained its merits and how people found it enhanced their lives. Now a new film by award-winning filmmaker John de Graaf (AFFLUENZA and REDEFINING PROSPERITY) promises to have the same effect on U.S. audiences.
THE BEST OF BOTH WORLDS explores the concept of cohousing as expressed through first-hand observations of residents of four cohousing communities - including the first one in the United States and observations by architect Charles Durrett, who brought the concept to the US from Denmark.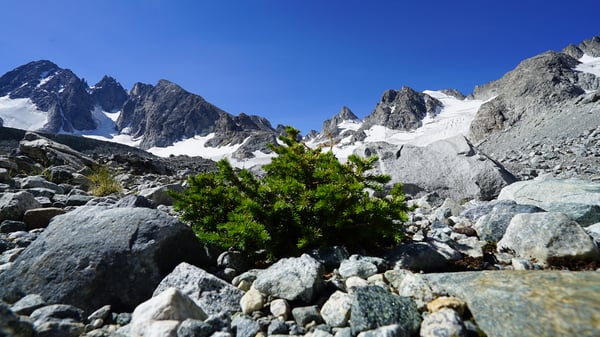 GLACIERS OF THE WINDS
4/16 (Fri) @ 1pm & 8pm

GLACIERS OF THE WINDS is a one-hour documentary on the science, exploration, and retreat of the glaciers in the Wind River Mountains of Wyoming. WyomingPBS looks at the big picture of how receding alpine glaciers will affect the ecosystem, municipalities, farmers, and ranchers downstream.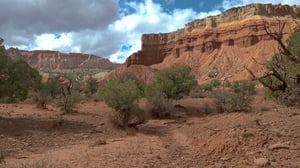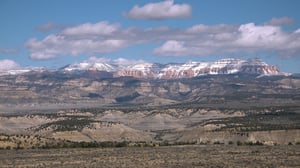 THIS LAND IS WHOSE LAND?
4/18 (Sun) @ 8pm
4/20 (Tue) @ 2pm

A film by Gary Wortman
"THIS LAND IS WHOSE LAND?" examines the current land use controversy gripping the Grand Staircase-Escalante National Monument since the Trump Administration reduced its boundaries by nearly half. Told through the local lens of the people who live, work and play in the GSENM region, the film reveals the larger truths of the assault on public lands. Do these lands exist for future generations, or their mineral resources? Should the Federal government even own these lands? Out of view of most Americans, these decisions are being made by interests that don't necessarily represent the public good.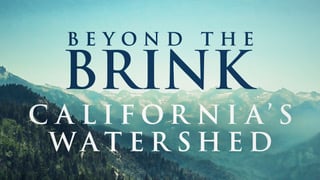 BEYOND THE BRINK: CALIFORNIA'S WATERSHED
4/23 (Fri) @ 1:30pm
4/25 (Sun) @ 8pm

A film by Jim Thebaut
BEYOND THE BRINK: CALIFORNIA'S WATERSHED shows the direct catastrophic effect of climate crisis has had on the health of California's forested watersheds and the resulting devastation. Through expert interviews, powerful imagery, and open-sourced journalism, Thebaut warns that there is little time to repair the damage. Without the reserves, the snowbanks in the Sierra Nevada Mountains provide, California is doomed to an evolving intensity of drought conditions, water scarcity and an increase in uncontainable forest fires.
This rapidly evolving demise of California's Watershed is a microcosm of the global consequences of climate change. As global shortages of water – and it's resulting shortage of food and energy – become apparent, the critical ramifications on the social fabric and our national security become obvious.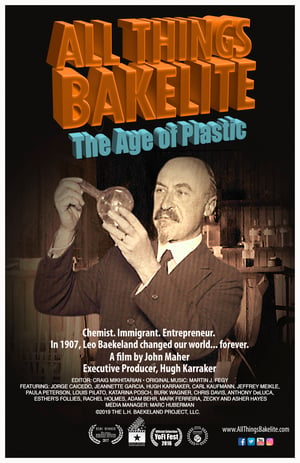 ALL THINGS BAKELITE: THE AGE OF PLASTIC
4/24 (Sat) @ 8:30pm
4/29 (Thur) @ 2:30pm

A film by John Maher; Produced by Hugh Karraker
ALL THINGS BAKELITE: THE AGE OF PLASTIC is a virtual periodic table of elements that combine to create a joyous and provocative story about the "father of modern plastics".
In 1907, Leo Hendrik Baekeland, a Belgian-born American chemist, made one of the most transformative discoveries of the 20th century: Bakelite. It was the first wholly synthetic plastic and it ushered in an explosion of new man-made materials that marked the beginnings of our modern industrial age.
History comes alive in this unique one-hour documentary that is as innovative and fluid as its subject. It blends together beautifully realized period re-enactments of Baekeland's life, rare archival footage, photos and journal entries, interviews with scientists, historians, and artists, and clever musical performances that capture both the wonder and the curse of Baekeland's alchemy.
The primary source and inspiration for this illuminating film is one of the great grandsons of Baekeland himself, Hugh Karraker, who is also the film's executive producer. ALL THINGS BAKELITE: THE AGE OF PLASTIC is suitable for all audiences interested in the human drama that underlies history, science, business, and design—with the surprising twist that the nature of plastic reveals the nature of people.