On May 26, 2020, Peralta Community College District reported that Laney College and College of Alameda had formed partnerships with Steph and Aisha Curry's non-profit Eat.Learn.Play and the World Central Kitchen to provide free meals for students. Now all four colleges have solidified their partnership with these great nonprofits to serve our community. Merritt College started their program on May 28. Berkeley City College began their program on Friday June 5th.
Laney College Lunch & Produce is available on Mondays and Wednesdays from Noon to 2pm with drive thru pickup available at 900 Fallon Street. Laney also offers organic produce boxes each Friday.
College of Alameda "Grab-N-Go Free Lunch" is available on Mondays, Wednesdays and Fridays from 11:30am to 1:30pm with drive thru pickup available at 555 Ralph Appezzato Memorial Parkway.
Merritt College "Grab N Go Free Lunch" is available on Tuesday and Thursday, from Noon to 2pm, off-campus at the David E. Glover Education and Technology Center located at 6948 Foothill Blvd, Oakland.
Berkeley City College lunches are available on Fridays from 11:30am to 2pm at 2050 Center St., Berkeley. BCC also provides free groceries at the Berkeley Food Network on

1001 University Ave. Berkeley, CA 94710

between 12pm - 3pm

every Monday

.

We are looking for volunteers on Monday if you'd like to help out.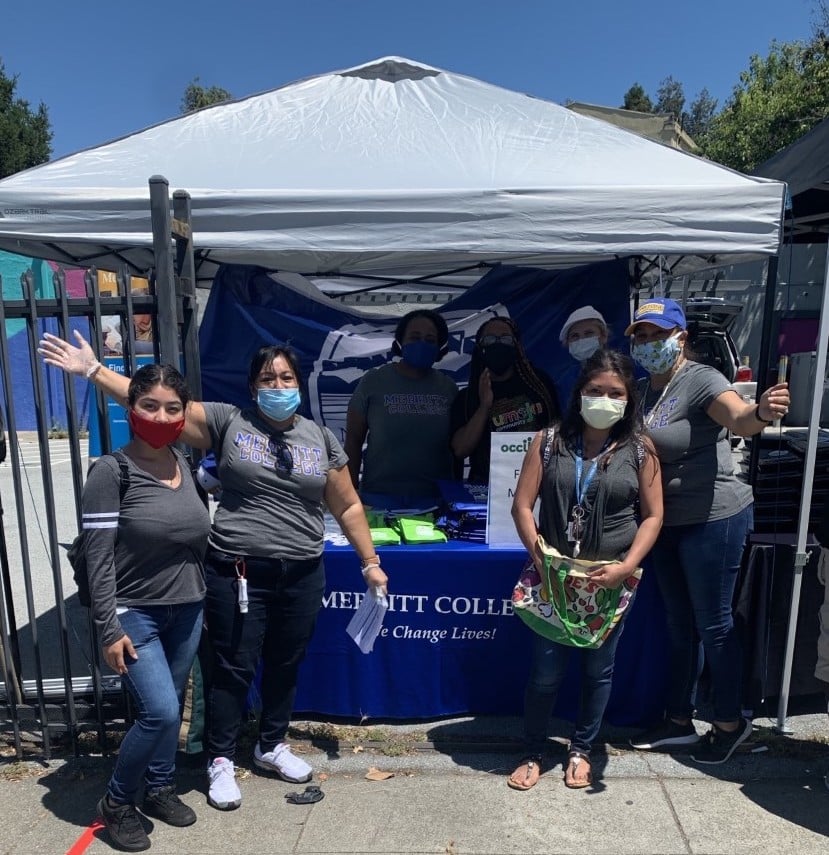 Everyone picking up food should wear a mask. Students should bring their college ID or have their number available. Thank you to our partners at Eat. Learn. Play., World Central Kitchen, and the Peralta Colleges Foundation for providing the community with these free meals!