The Accrediting Commission for Community and Junior Colleges (ACCJC) is visiting (virtually) the Peralta Community College District on December 16 and 17 to follow up on our Colleges' accreditation submittals, specifically the Special Reports submitted on November 1, 2020.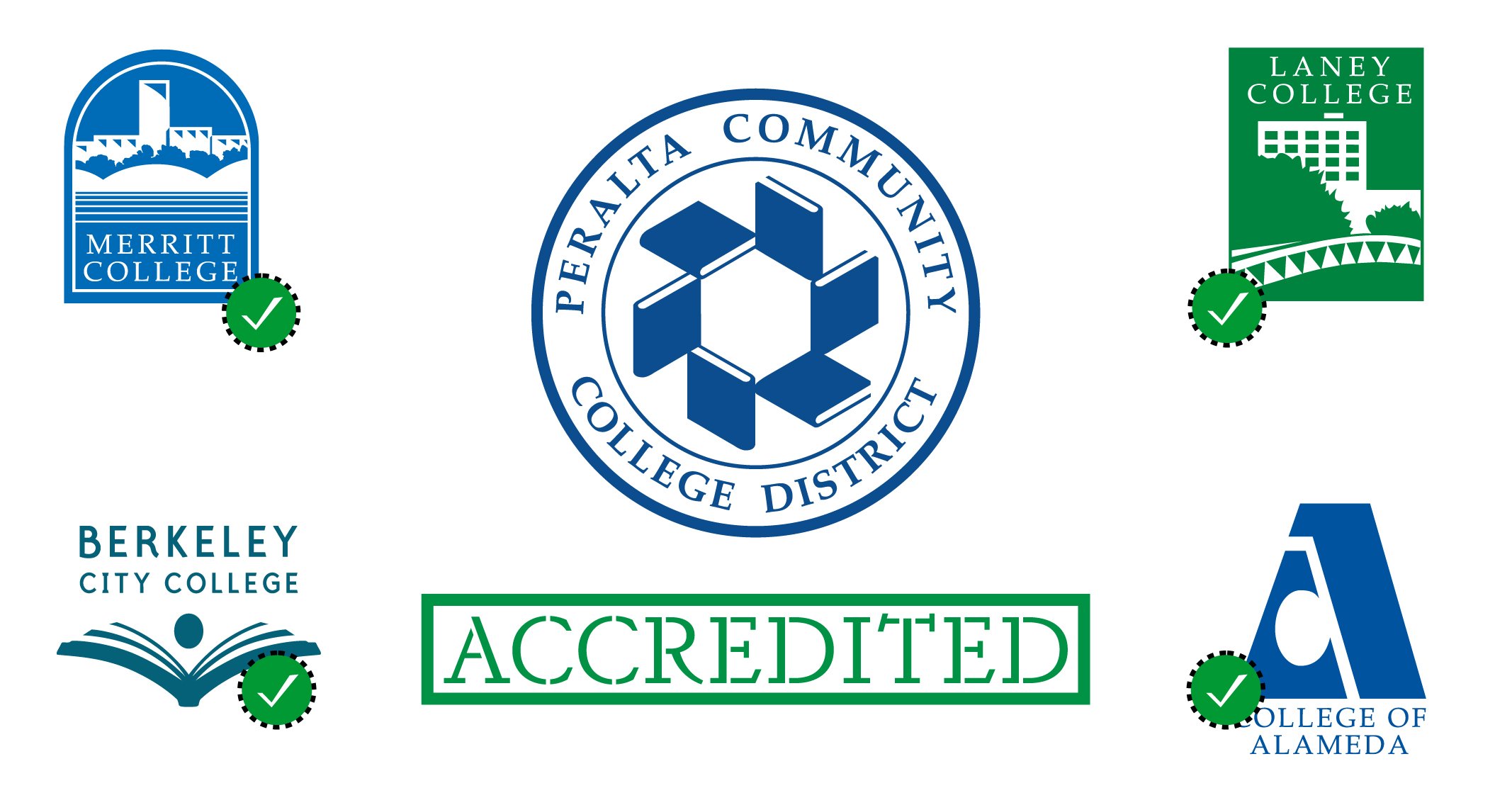 While the Colleges remain fully accredited during a probationary period announced by ACCJC in January 2020, we are pleased to report that the District and Colleges are making progress on removing that probationary status.  

As you may recall, the probationary status was not about academics or education, but solely about finances and organizational matters. 

The ACCJC required the Colleges to provide additional evidence of financial improvement. That is exactly what College of Alameda, Berkeley City, Laney and Merritt Colleges have done, and we believe the reported results are excellent.  

We are confident the colleges have addressed the ACCJC concerns and have demonstrated each campus meets the requirements to be removed from probationary status.

Each of the four Colleges reported growing enrollments and services to students through online winter and spring intersession offerings during the COVID-19 pandemic. Also, the campuses successfully conducted marketing and outreach campaigns to potential students seeking online instruction in California State University and University of California-transferable courses.  

All of the four Colleges noted increases in their individual "Dual Enrollment Programs," which offers high school students an early start on their career technical education and opportunities to earn units toward their college degree.

The Colleges partner with high schools in Oakland, Berkeley and Alameda to promote educational equity by offering empowering, transformative educational experiences to local high school students. 

By increasing the Colleges' offerings to high schools these new enrollments hopefully mean these students will have already begun their college experience by the time they graduate high school, giving them both a head start in college as well as saving them money. 
For further reading, here are links to each of the Special Reports that were submitted to ACCJC:
We will update you in the coming year after the ACCJC visit and when they make a determination regarding the status of the four colleges.