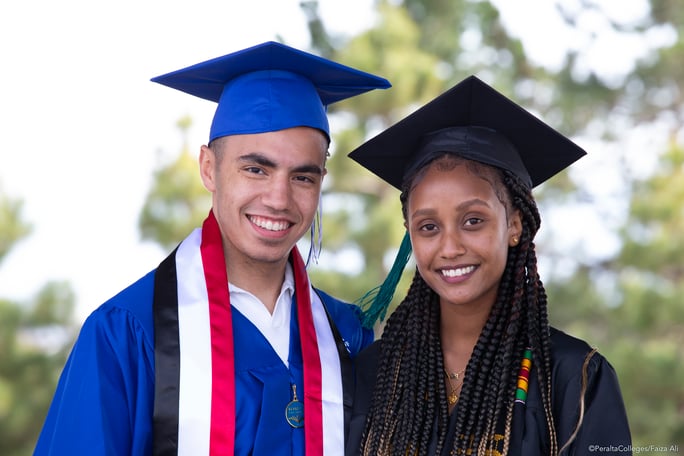 With both an in-person celebration and a virtual event, Berkeley City College celebrated the graduates of 2022.
BCC's graduate party was attended by Board President Dr. Cindi Napoli-Abella Reiss and Interim Chancellor Dr. Jannett N. Jackson. In her speech to the graduates, Chancellor Jackson noted:
"You are why the employees of the District come to work every day – to help you on your journey by supporting you through the educational process. So, I want to acknowledge our District employees – the faculty, the classified professionals and the administrators – who worked so hard to help you get here. No journey is taken alone—it takes a village, and you will always be part of the Peralta family."
To view the virtual graduation, click here or watch below
The in-person celebration was a party! The celebration took place outdoors at Merritt College and included great music and tasty tacos. Here are some photos.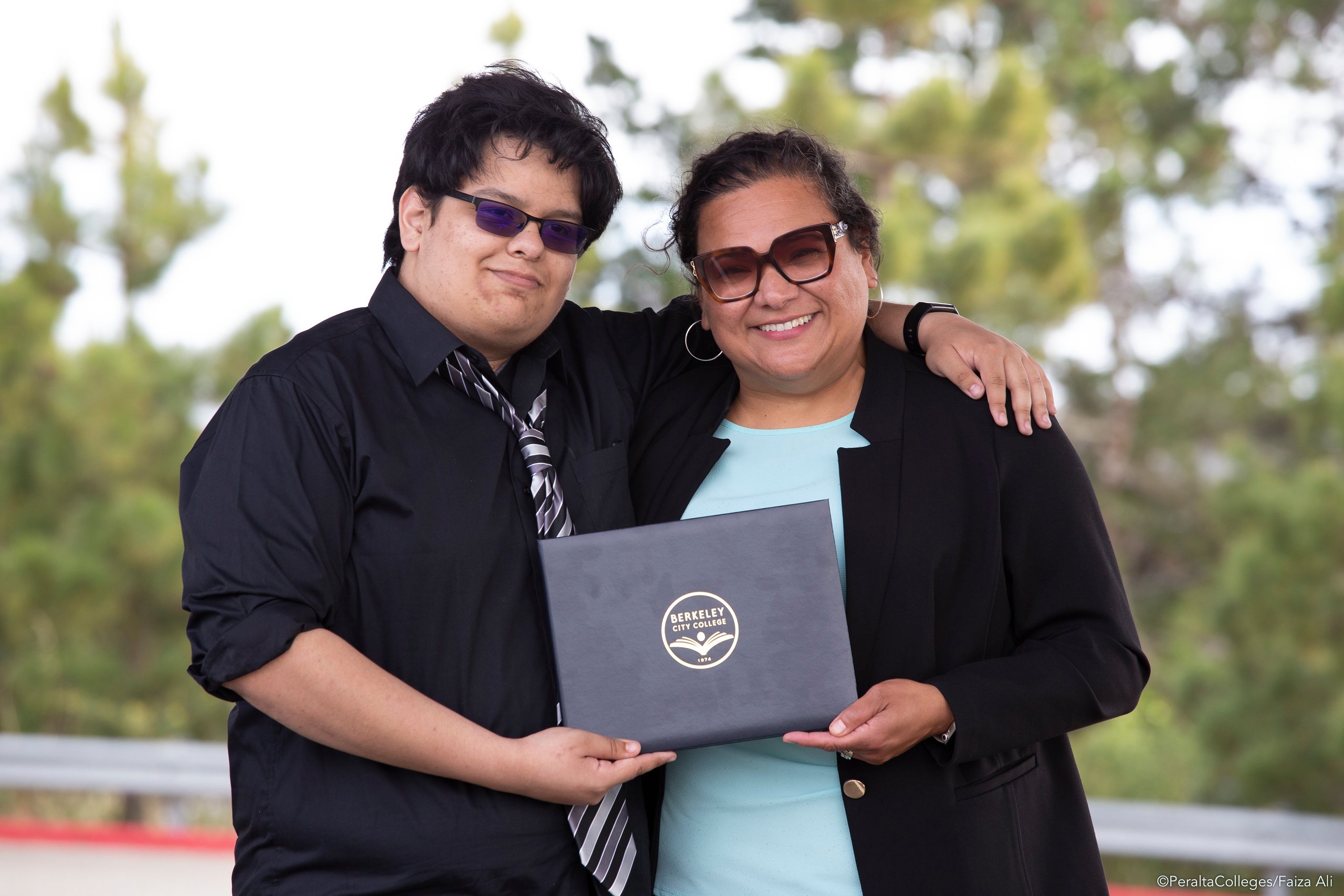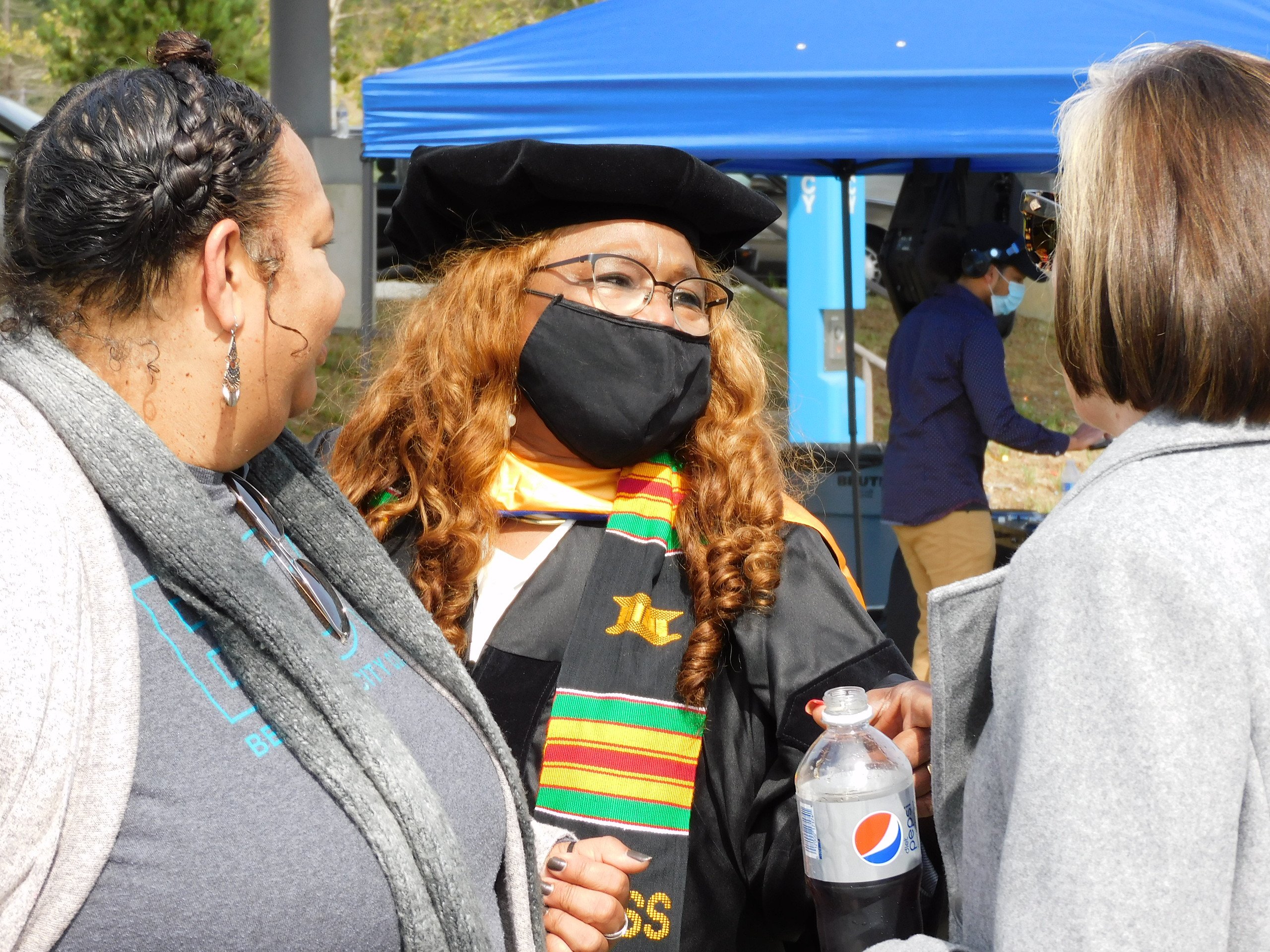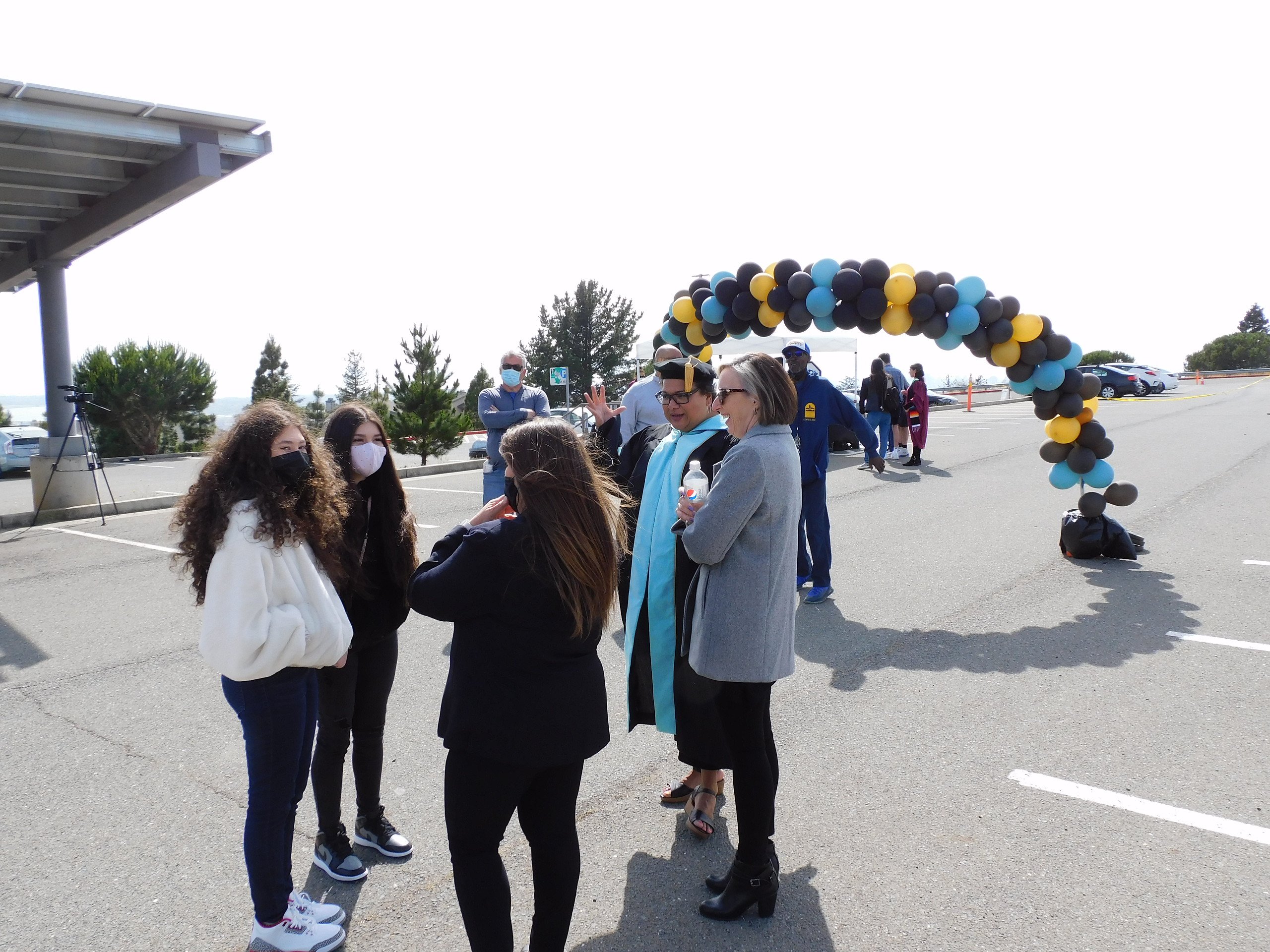 More photos from the BCC graduation party are available on SmugMug here: