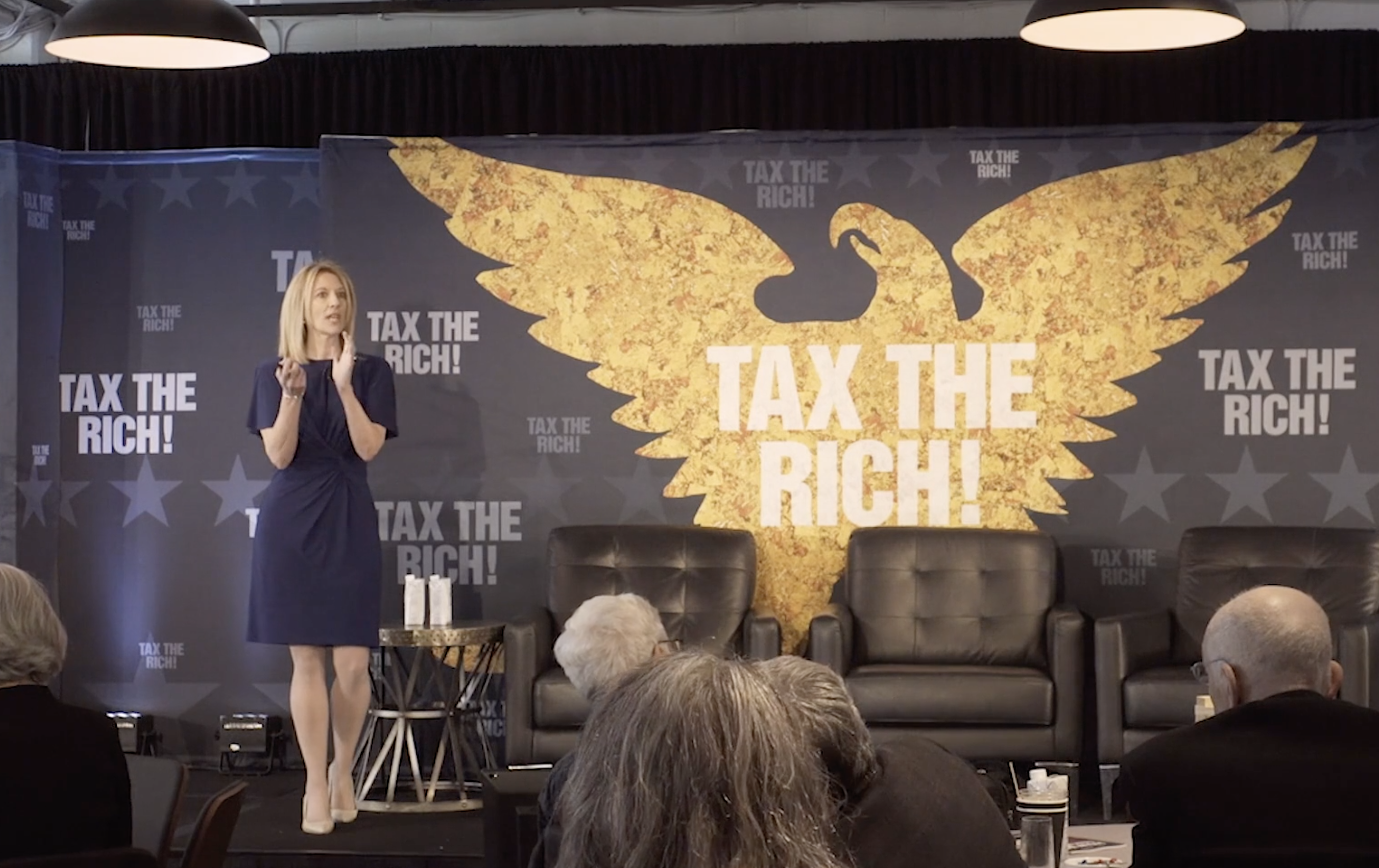 Congratulations to the BCC students Mareen Poitras and Gail Feldman, the winners of two California Film awards for 2021! Mareen Poitras, a Video Production student, was recognized by The California Film Institute with the DocPitch Audience Award. Gail Feldman, a Multimedia Arts student, received the 2021 Berkeley Film Foundation grant. Congratulations to Maren Poitras, the director of "Finding the Money", and Gail Feldman, director of "Orchestra from Oil Drums"
Link to "Finding the Money"'s pitch on DocPitch
Link to 2022 Berkeley Film Foundation awardees


Mareen Poitras received the 2021 DocPitch Audience Award from The California Film Institute for her documentary called "Finding the Money", a film that raises topics such as national debts, tax returns and the controversial new economic theory dubbed Modern Monetary Theory, also known as MMT.
Mareen studied Video Production at BCC in 2017. While a student at Peralta, she started thinking and developing her film idea by doing some research in economic topics. She explains how her interests led her to the film industry:

"I have a bachelor's degree in Environmental Science. I am interested in the environment, agriculture, climate activism, inequality, and that kind of led me to economics. Actually, I wanted to go to school in Environment & Film to do kind of environment documentaries. I wanted to understand issues like climate change and inequality, understand more the root causes of what we are seeing and maybe what some of the best ways to address these issues could be at their root", explains Mareen.

"Finding the Money" stood out from among 72 other great documentaries that were also submitted to the DocPitch award. Mareen Poitras, who is a first-time director, received a $30,000 award, the first grant she has ever received in her early filmmaker career.

"I am a first-time director, and this is really the first grant I have gotten, so it is just really huge. I want to thank everyone who voted and connected. It has been great getting to know everybody here. I really want to keep in touch as you know since I am a first-time director. I am just working to grow my filmmaking community. I did not go to film school, so this is just so immensely helpful. I am so grateful, thank you" says Maren during the DocPitch 2021 winner's announcement.

Asked about what message she leaves for those students who would like to enter the film industry, she says "I have applied for many grants. The DocPitch is the first one I got. They are incredibly difficult to get. I mean it is just really high competition. You need to have passion for your project. A lot of passion, perseverance, determination because you are going to get a lot of frustrations. A lot of denials. But there are a lot of opportunities to get involved in the industry. I would just say start whenever you can and just get involved"

Two months later, after Mareen received her grant, it was Gail Feldman's turn to receive the Berkeley Film Foundation 2021 Award for her documentary "Orchestra from Oil Drums". "Orchestra from Oil Drums" is a film about the story of San Francisco's first Caribbean steel drum band founded by young West Indian immigrants in 1973.

Gail's interest in the story of the Caribbean steel drum band came from her passion for steel drum. Gail plays the instrument, and she mentioned her interest in filming steel drum musicians to her music teacher at BCC.

"I was taking a documentary filmmaking class in the Multimedia Arts Program at Berkeley City College (BCC) and wanted to do a film about steel drum musicians in the Bay Area. I play the steel drum and mentioned my interest to my music teacher. He told me this great story that I wasn't aware of about the Caribbean Revelers (he was a member of the original band)", shares Gail.

Gail reveals that it was her second time applying for the grant, "I'm so excited to be able to bring this project to a conclusion and get it out the door so more people can see it. This was my second time applying, so I'm glad I didn't give up! All my BCC Multimedia Arts instructors and student colleagues have been so supportive and helpful, and I know I've taken a lot of everyone's time working on the story and edits. So, this project is really a group effort, and I am grateful to the Multimedia program for being such an amazing resource."

The winner of the 2021 Berkeley Film Foundation Grant gratefully shares about the support she received from Berkeley City College throughout the application process, "the college has been a great supporter of student projects. The Multimedia Faculty has been very helpful, and they provide a great deal of input into projects. The program has equipment that students can use to create projects including cameras, lights, sound recording equipment, not to mention large screen Macs in the labs for post-production. Of course, the requisite classes need to be taken in order to learn how to use the equipment but once you pass the equipment test, you can check out most of what you need to work on a film project."

For those interested in checking out "Finding the Money" and "Orchestra from Oil Drums" will need to wait until next year. Both documentaries are underway. The directors, Mareen Poitras and Gail Feldman, are extremely happy with their awards and are working hard to release their project soon. Congratulations Mareen and Gail, we are very proud of you!