You should know Natalie Rodriguez. Her work keeps students informed about events happening at College of Alameda and across the Peralta Colleges. She is the Director of Student Activities and Campus Life at the College of Alameda, serving in that roll since the Board of Trustees approved her appointment at their April 27, 2021 meeting. Natalie has been part of the CoA team since 2017 where she has served as an Outreach and Retention Specialist for four years. She loves the East Bay and has volunteered in many educational activities throughout the community.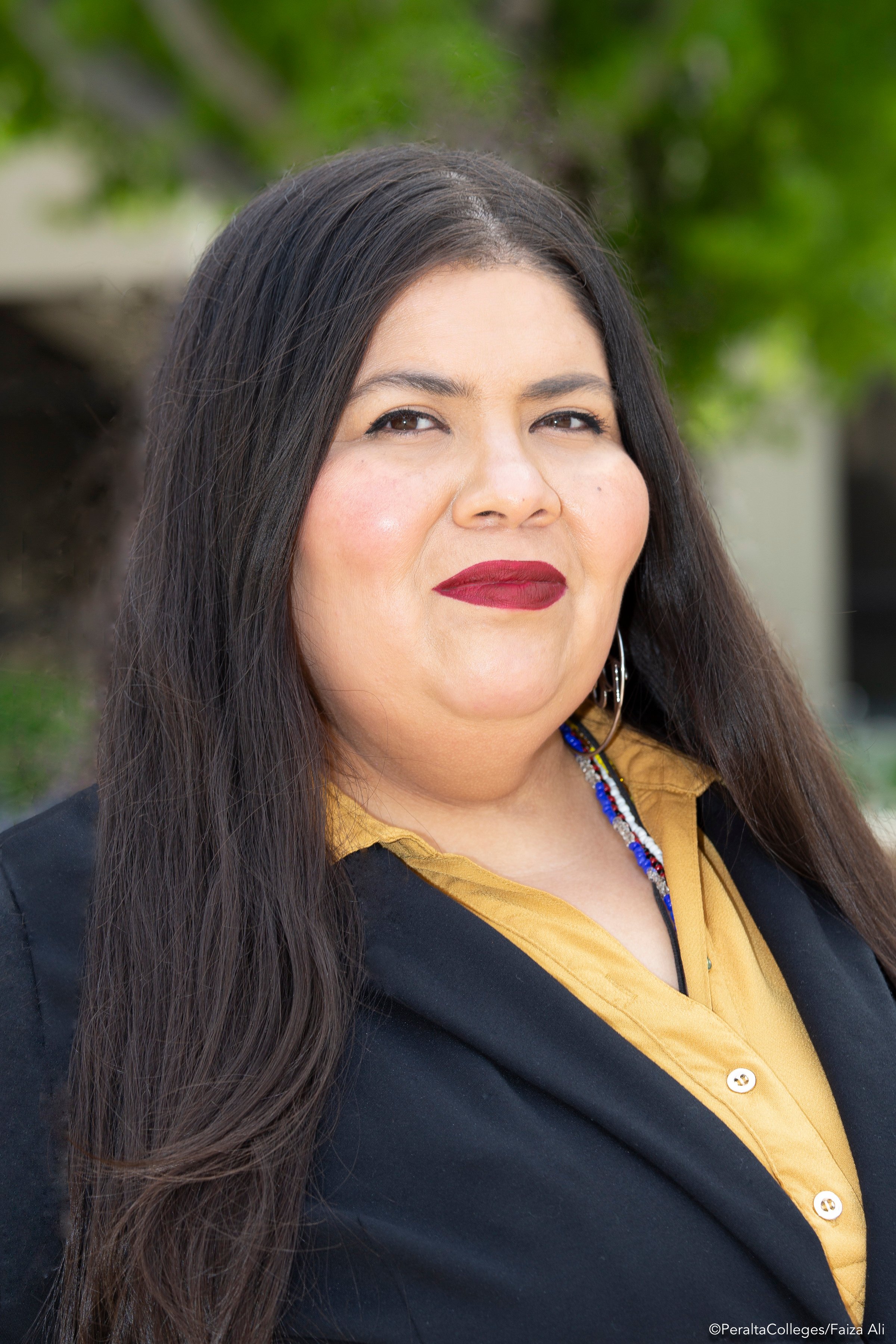 Natalie Rodriguez was born and raised in Oakland California, in the heart of the Fruitvale District. She graduated from the University of California in Berkeley with a double major in Ethnic and Chicana Studies and obtained a master's degree in New Media Journalism at Full Sail University. Her past professional experience includes working in the communications industry and the field of education. 
Natalie defines herself as community-oriented, passionate, and artistic. She volunteered for four years performing as an actress at Circulo Cultural, a non-profit organization based in Redwood City. She participated in several sold-out productions, MC'd events; she did promotional press interviews, and often served as the host for Circulo Cultural Presenta. Natalie proudly shares that performing allowed her to help enrich the community by bringing Spanish Language Theater to underserved Spanish-speaking communities. 
Natalie began working with children and youth at Saint Elizabeth Elementary School where she held positions as a librarian, Title I consultant, and school tutor and mentor. Natalie reveals that working with children and youth at the school led her to find her calling, to serve her community through education.  
"It was here (Saint Elizabeth Elementary School) that I found my calling: To serve Oakland through education. My love and passion for working with students extends to my own experiences with La Clinica de La Raza's Youth Brigade. As a low-income, first generation, woman of color, I firmly believe that having the support of caring mentors made all of the difference in the direction that my life took" 
When Natalie joined the CoA team in 2017 as an Outreach and Retention Specialist, she committed her work in the expansion of the CoA's mobile program. Her hard work resulted in partnerships with other schools and community-based organizations in Oakland and Alameda.  
"I was happy to accept the offer of Outreach and Retention Specialist at College of Alameda in 2017. Through my work as Outreach and Retention Specialist, CoA was able to expand its Mobile CoA program and we were able to strengthen and solidify partnerships with many schools and community-based organizations in Oakland, Alameda, and San Leandro", says Natalie.  
The Director of Student Activities and Campus Life is delighted with her new role. Natalie has a special affection for the Peralta Colleges. Her mother, her sister, and Natalie herself attended Peralta Colleges before, "Peralta is my heart. As a child I witnessed my mother study English through Laney and Merritt. My sister graduated from Merritt, and I was a high school special enrollment student. It is my hope to always be able to give back to my community and I firmly believe that education is key to doing so."  
She concludes by sharing her gratitude for her new journey, "I'm excited to be given the opportunity to once again serve the community and the students in a new capacity as Director of Student Activities and Campus Life at College of Alameda and hope to continue growing with Peralta and helping Peralta grow."