Welcome (and welcome back!) to the Fall 2023 semester! We hope you all had a great fun-filled summer. In addition to celebrating the start of a new academic year, Peralta TV is also celebrating National Hispanic Heritage Month with a selection of programming that includes documentaries focused on fine, digital, and culinary arts and more!
Peralta TV can be seen on
Channel 27: Alameda, Berkeley
Channel 28: Emeryville, Piedmont, Oakland
AT&T U-Verse Channel 99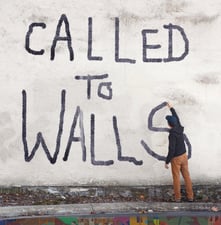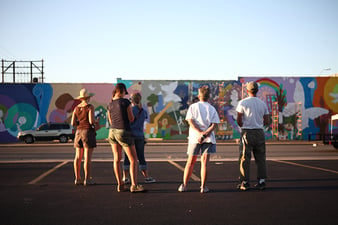 CALLED TO WALLS 

9/08 (Fri) @ 8:30pm
9/14 (Thur) @ 2pm
9/23 (Sat) @ 8:30pm

A film by Amber Hansen and Nicholas Ward

Out of view of the high art world and the hip gallery scene comes this heartening story of unlikely partners in middle America working together to reexamine their histories, celebrate what makes their towns unique, and imagine their futures in the form of monumental community murals led by artist Dave Loewenstein. CALLED TO WALLS is a thoughtful and uplifting film that not only leaves viewers reassessing their notions of art but also with an itch to go out and do it themselves!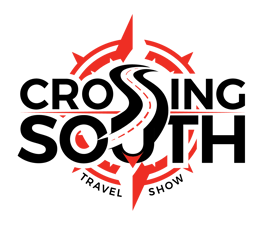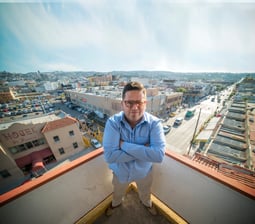 CROSSING SOUTH

You've never seen this Mexico before!

CROSSING SOUTH is a travel show which explores everything we find over the border in Mexico. Bilingual travel companion and host, Jorge Meraz, takes the audience on a journey and demystifies things with a special focus on Northern Mexico. Get to know the people, vernacular, foods, customs, and places frequented by the locals. To find these travel treasures, Jorge goes further than the tourist traps. There's a lot to learn and fun to have right next door by CROSSING SOUTH.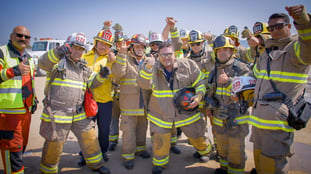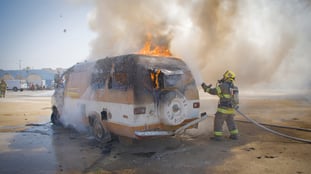 CROSSING SOUTH: FIREFIGHTING HEROES

9/10 (Sun) @ 7pm
9/12 (Tue) @ 11am
9/13 (Wed) @ 8pm
9/14 (Thur) @ 6pm

In this episode, we get to learn about the real heroes of the region, the firefighters. We meet Katherine Turner from Baja Bridges who helps bring firefighting equipment and training coordinators to Baja. Then we get to fight a real fire in a training environment, with firehose and all! Next, Jorge tests his skills in a simulated rescue operation on the second-floor training structure, smoke, ladder, and all! And wait until you see what happens at the firefighters obstacle course.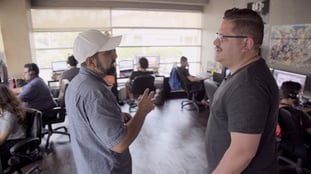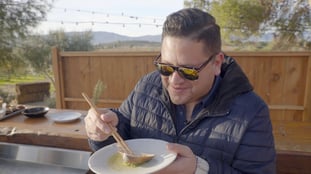 CROSSING SOUTH: BOXEL VISUAL EFFECTS & SUSHI

9/17 (Sun) @ 7pm
9/19 (Tue) @ 11am
9/20 (Wed) @ 8pm
9/21 (Thur) @ 6pm

Did you know that visual effects for movies are being done in Tijuana of all places? Not only that, but feature-length and episodic animated cartoons, as well as 3D augmented reality for handheld devices. All this art and science is going on at Boxel Studio in the center of the city. Andres Botello, the mastermind behind it all, takes us on a personal tour of the movie magic at his facility. Next, we take a trip to the wine country where we meet Japanese chef Toshiaki Tsutada who feeds us sushi at his little restaurant "Baja Omakase."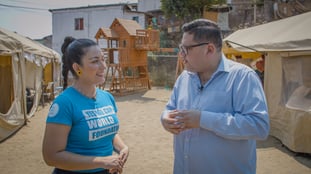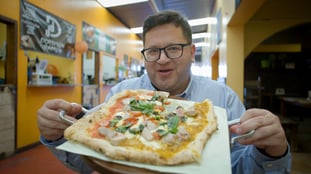 CROSSING SOUTH: SCHOOLS FOR REFUGEES & ABC PIZZA

9/24 (Sun) @ 7pm
9/26 (Tue) @ 11am
9/27 (Wed) @ 8pm
9/28 (Thur) @ 6pm

Today we visit "Yes We Can", a school made to serve the children of refugees who are in camps in the region. Estefania Rebellon, who was a refugee herself from Columbia, helped start the program and gives us a personal tour. Then we head over to Rosarito where we meet Chef Manny, the man behind authentic Italian pizza being made in Rosarito. It is so good that it was voted best Pizza in Baja.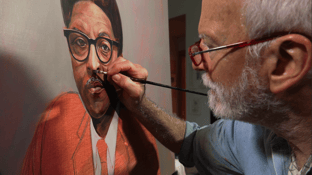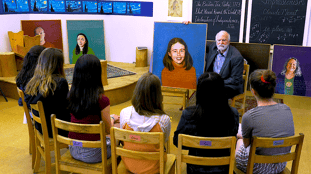 TRUTH TELLERS 

9/11 (Mon) @ 8pm
9/20 (Wed) @ 12pm
9/29 (Fri) @ 2:30pm

Directed by Richard Kane
Produced by Richard Kane and Melody Lewis-Kane
Executive Produced by John Eraklis and Eric L. Sass

What defines a great American? For artist/activist Robert Shetterly, it's a citizen who courageously confronts issues of social, environmental and economic fairness. Shetterly has painted 270 portraits of such Americans, past and present, with a quote inscribed into the dark background. These "Americans Who Tell the Truth" have been exhibited throughout the United States for almost two decades.

TRUTH TELLERS is both a story of Shetterly's art and activism and a history lesson in what it means to be a citizen of a democracy. In bringing Shetterly's message to a wide audience, TRUTH TELLERS aims to spark a national conversation on truth-telling.

Shetterly's subjects include contemporary activists for racial and indigenous justice Zyahna Bryant, Reggie Harris, Maulian Dana, Sherri Mitchell, and Rev. Lennox Yearwood, and climate activists Bill McKibben, Kelsey Juliana, and Bill Bigelow. Shetterly's portraits place them in the context of our great civil rights leaders John Lewis, Frederick Douglass, Fannie Lou Hamer, Bayard Rustin, Sojourner Truth, and Dr. Martin Luther King, Jr..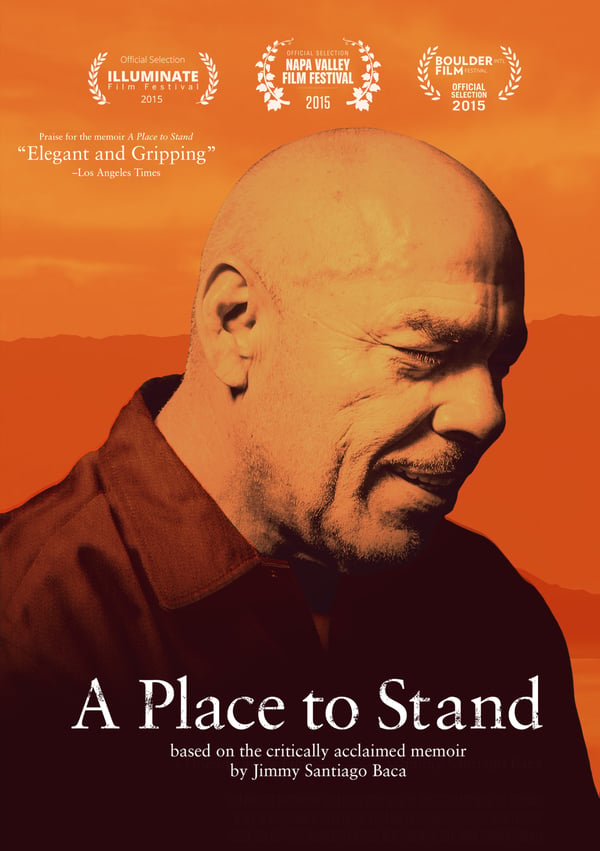 A PLACE TO STAND 

9/17 (Sun) @ 8pm
9/28 (Thur) @ 2pm

A film by Daniel Glick and Gabriel Baca

A PLACE TO STAND tells the story of acclaimed author Jimmy Santiago Baca's transformation from a functionally illiterate convict to an award-winning poet, novelist, and screenwriter. Based on the memoir of the same name, the film takes viewers into Baca's past and present to uncover how the power of the written word lifted him from the violence and pain that defined his early life.  With powerful revelations from family, friends, and fellow inmates, as well as insight into the early writings that first captured Baca's imagination, the film shows how he turned his life around. A PLACE TO STAND follows Baca's path from childhood abandonment in Estancia, New Mexico, through adolescent drug dealing and a subsequent 5-year narcotics sentence at Arizona State Prison, one of the most violent prisons in the country.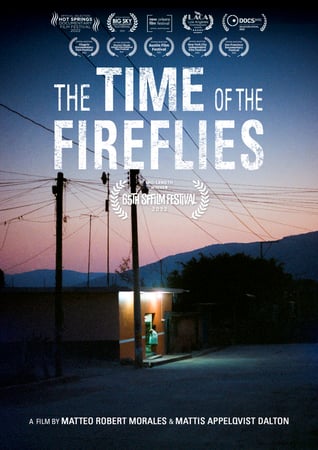 THE TIME OF THE FIREFLIES

9/19 (Tue) @ 7:30pm
9/25 (Mon) @ 3pm

A film by Mattis Appelqvist Dalton and Matteo Robert Morales

Migration is frequently a multi-generational experience for families; not an individual choice or the particular economic decision of a single family, but rather a collective practice, repeated again and again by both individuals and communities. THE TIME OF THE FIREFLIES portrays this interconnected history through the narrative of Miguel and his family, questioning long-held misconceptions about immigration. 

The protagonists have lived their lives on both sides of the border, and their stories bear witness to the everyday ties that bind the United States and Mexico, as well as to the political and economic discords that keep them apart. At 16, Miguel left Mexico to start a new life in New York City. Years later while opening a package from his mother, he discovers photographs that throw him back to his childhood in rural Mexico — a time when living in the US had been just a dream. Fueling Miguel's ambitions and altruism, these memories are the same ones keeping him trapped in the past. Sharing his tale of resilience and determination, including his harrowing border crossing as a teenager, he relates his longing for who and what he left behind at a turning point in his life.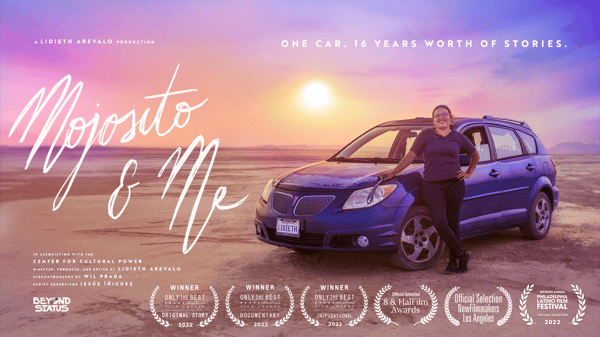 MOJOSITO AND ME

9/21 (Thur) @ 2pm
9/30 (Sat) @ 8:30pm

A film by Lidieth Arevalo
MOJOSITO AND ME features the personal story of Lidieth Arevalo, a 30-year-old immigrant from California, and her 16-year-old American car. Born in El Salvador, Lidieth immigrated to the U.S. in 2005 when she was 13 years old, and has lived in the country ever since. With an ever-changing lifestyle that includes living in 14 places and attending 13 schools, Lidieth's only constant and longest connection in life has been with her car. Her family bought the car a month after her arrival in the United States, and it has remained under her care until today. On the surface level, the film invites the viewer to meditate on the stories that our cars would tell if they could speak; stories that range from miles to smiles to trials and tribulations, but on a deeper level, the film tackles universal themes of perseverance, loyalty and the inevitable changes in life told from an immigrant's perspective.