OAKLAND, Calif., March 16, 2022 – The Peralta Community College District (PCCD) is pleased to announce a partnership with 100K Trees for Humanity, an urban reforestation tree planting nonprofit organization. The collaboration includes an extensive Workforce Development MOU as part of a new Environmental Justice partnership between the environmental organization and the Community College District.
Dr. Jannett N. Jackson, Interim Chancellor, led the discussions for the Peralta Colleges in an effort to embrace the role the community college district has for environmental stewardship and sustainability while also making important environmental career options available to students. The 100K Trees for Humanity Memorandum of Understanding (MOU) will provide new Workforce Development pathways-to-careers certificated programs. "I'm excited about the new curriculum opportunities for students that prepare urban forestry staff and volunteers to transition into gainful employment in the growing green jobs industry," said Dr. Jackson.
"This is a clarion call to accelerate innovative partnerships that will create model pathways-to-career curriculum degrees and certificated programs, that prepare our workforce for regenerative economy jobs and careers," said Amos White, Founder and Chief Planting Officer for 100K Trees.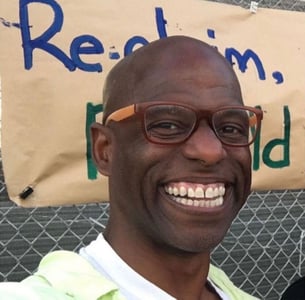 The eight-point MOU features the Peralta District designation of an executive-level liaison; co-development of a new workforce development Regenerative Economy pathways to careers curriculum, a reboot of Peralta's historic native Oak tree planting program at Merritt College, the greening of the campuses by planting trees to mitigate climate impacts, and offsetting the District's carbon emissions through planting natural solutions.
White leads the Northern California nonprofit, 100K Trees for Humanity, a Black-led organization dedicated to planting 100,000 trees and plants in every urban city by 2030 to accelerate cities' climate action plan goals to become carbon negative.
100K Trees tree-planting model seeks to restore community equity and public health in traditionally "under treed" black, brown, and Indigenous frontline Californian communities. It also features hiring workers from those impacted communities, paying living wages, and providing on-the-job training and workforce development linkages to community college certificate and degree programs.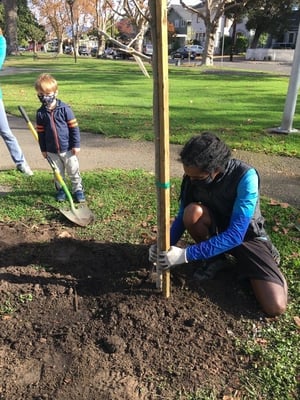 Dr. Cindi Napoli-Abella Reiss, PCCD Board of Trustees President, noted, "Environmental sustainability is an important part of Peralta's mission statement. The Board understands its role as environmental stewards and is committed to advancing short and long-term environmental goals. As such, we are absolutely thrilled to be partnering with an organization like 100K Trees for Humanity to help make the campuses of Berkeley City College, College of Alameda, Laney College, and Merritt College even more beautiful…while improving public health in our urban communities, accelerating city climate action goals, and building a career pathway curriculum for our students."
About Peralta Community College District
Founded in 1964, the Peralta Community College District (PCCD) is a collaborative community of colleges comprised of Berkeley City College, College of Alameda, and Laney and Merritt colleges in Oakland, Calif. The Peralta Colleges provide a dynamic multicultural learning environment offering accessible, high-quality educational programs and services, including two-year degrees, certificates, and university transfer programs, to more than 30,000 students. PCCD is home to award-winning Peralta TV (Comcast ch. 27/28, AT&T ch. 99) and public radio KGPC-LP 96.9 FM. To learn more about the Peralta Colleges, visit www.peralta.edu.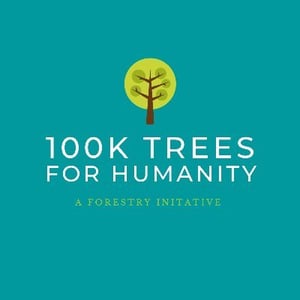 About 100K Trees for Humanity
100K Trees for Humanity is an urban reforestation organization that helps cities and communities plant trees to increase urban forest canopies to 40% to restore climate, equity, natural habitats and to measurably improve air quality by accelerating city climate action plan goals to become carbon net negative by 2030.
Website: www.100ktrees4humanity.com
Instagram: https://instagram.com/100ktrees
Facebook: www.facebook.com/100KTrees4Humanity