The weather gets cooler and the leaves get crunchier as Peralta TV continues to celebrate Latinx Heritage Month into October, with more programming focusing on the rich history and compelling stories that permeate all throughout Latinx culture.
Peralta TV can be seen on
Channel 27: Alameda, Berkeley
Channel 28: Emeryville, Piedmont, Oakland
AT&T U-Verse Channel 99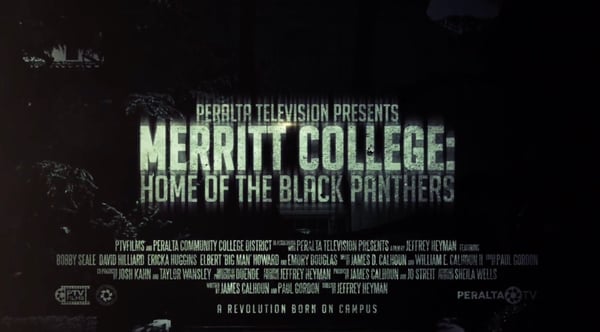 MERRITT COLLEGE: HOME OF THE BLACK PANTHERS
10/02 (Sun) @ 7:30pm
10/06 (Thur) @ 2pm
10/11 (Tue) @ 4pm
10/15 (Sat) @ 9pm
10/19 (Wed) @ 12pm
10/21 (Fri) @ 2:30pm
10/23 (Sun) @ 11am
10/24 (Mon) @ 8pm
10/28 (Fri) @ 1pm
10/31(Mon) @ 3pm

You can also watch the full documentary anytime on Peralta Colleges' YouTube Channel: https://youtu.be/54wYflGYMrw

A Peralta TV Production
In honor of the anniversary of the founding of the Black Panther Party, Peralta TV is broadcasting its award-winning documentary "MERRITT COLLEGE: HOME OF THE BLACK PANTHERS," narrated by U. S. Congresswoman Barbara Lee, it is a powerful film that chronicles the birth of the Black Panther Party at Merritt College during the politically, socially and economically turbulent 1960s.
It is a compelling story about social justice and political activism told through rare interviews with party members, featuring original artwork from Panther publications as well as rarely seen photos and archival videos.
Watch this comprehensive and informative historical documentary on one of the most controversial and effective social movements in the United States in the past 50 years. October 1966 began a movement that 56 years later is still one of the staples in the history of social change in this country.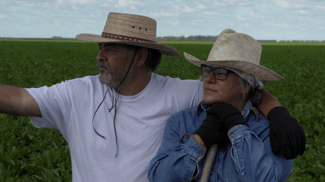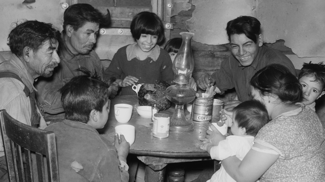 ÉSTA ES MI CASA – THIS IS MY HOME
10/04 (Tue) @ 2:30pm
10/09 (Sun) @ 6pm
10/15 (Sat) @ 8:30pm

Produced by Prairie Public Broadcasting
Starting in the 1930s and continuing for decades, farmers in the Red River Valley of North Dakota and Minnesota depended on Hispanic field workers—laborers from Texas and Mexico who arrived to help with hoeing beet fields, tending crops, and bringing in the harvest. These families' migration stories are as compelling as those of the families that migrated centuries earlier. They took extensive risks and experienced culture clashes, climate shock, and language barriers. Now, one and two generations later, these migrant workers have assimilated and settled in the region. Their children and grandchildren are working as professionals. They have contributed their own cultural stamp to the region's art, cuisine, diversity, and economy.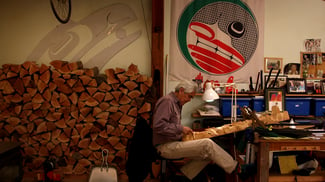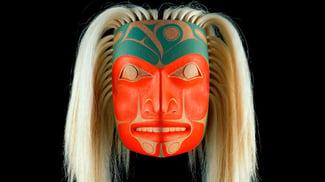 HAIDA MODERN
10/10 (Mon) @ 3pm
10/23 (Sun) @ 8pm
10/27 (Thur) @ 2pm

Directed by Charles Wilkinson
Produced by Tina Schliessler, Kevin Eastwood, Murray Battle
Haida artist Robert Davidson is one of the foremost cultural icons of the age. HAIDA MODERN features candid and revealing conversations with the artist himself, along with commentary from art historians, politicians, musicians, and family members detailing the importance and impact of Davidson's work. Highlighted in these conversations is the story of how Davidson carved the first totem pole raised on the island of Haida Gwaii in over 100 years — a spiritual and political act credited with sparking a reawakening of Indigenous culture in the Pacific Northwest.
In HAIDA MODERN, we see how Indigenous and non-Indigenous citizens alike—inspired by Davidson's art—are coming together to forge political movements led by Indigenous activists and artists, fighting the critical environmental battles of our time. That is the great and enduring power of Robert Davidson's 14,000-year-old indigenous Haida culture: the power of an art so beautiful, it must be seen over and again.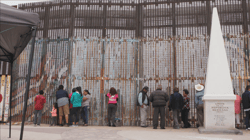 Dreamers Moms (and other families) on the San Diego/Tijuana border
Photograph owned by The Independent Production Fund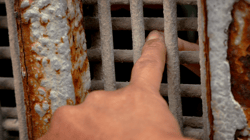 Families touching fingers ("pinky kisses") through San Diego/Tijuana border fence
Photograph owned by The Independent Production Fund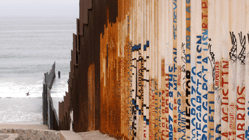 San Diego/Tijuana border fence
Photograph owned by The Independent Production Fund
BEYOND BORDERS: UNDOCUMENTED MEXICAN-AMERICANS
10/18 (Tue) @ 12pm
10/21 (Fri) @ 4pm
10/26 (Wed) @ 8pm

Produced and Directed by Micah Fink
A co-production of the Independent Production Fund, Editorial Clío, and Fabrica de Cine
BEYOND BORDERS: UNDOCUMENTED MEXICAN-AMERICANS examines US policy decisions that triggered the rise of undocumented immigration in a deeply moving documentary program that explores the under-reported lives of Mexicans living and raising families in the United States. The film carefully explains the history of the relationship between the two countries - Mexico and America - some of which may be unfamiliar to viewers. In telling the stories of several undocumented Mexican-Americans, BEYOND BORDERS reveals the reasons why millions of Mexican workers have settled in the US over the past four decades instead of returning home. It also illuminates the remarkable networks that connect the film's characters with the families they left behind, and the very real human impact of the anti-immigration backlash now sweeping the country.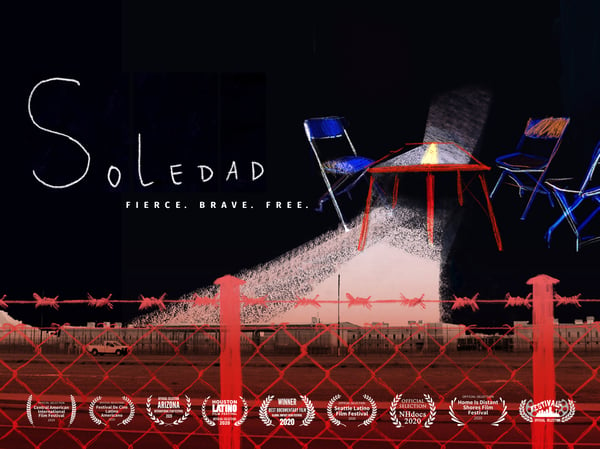 SOLEDAD
10/20 (Thur) @ 1pm
10/22 (Sat) @ 8:30pm

Directed by Lisa Molomot
Produced by Shefali Milczarek-Desai and Lisa Molomot
SOLEDAD tells the story of a young woman from Central America who was imprisoned in the Eloy Detention Facility when she sought asylum in the United States in 2017. Soledad set out on a perilous journey from her homeland after enduring horrific persecution where she was kidnapped, sex-trafficked, tortured, and nearly killed.
Attorney Shefali Milczarek-Desai, who took the case pro bono, mobilized a dream team of professional women, all of whom agreed to work for free on the case. Together, they secured Soledad's release from Eloy and ultimately prevailed on her asylum claim in a rare victory for an asylum seeker in the U.S.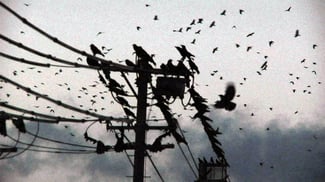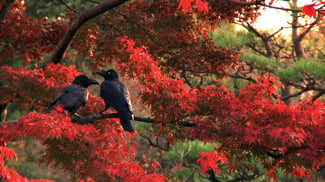 TOKYO WAKA
10/19 (Wed) @ 7pm
10/28 (Fri) @ 2:30pm
10/30 (Sun) @ 8pm

Directed by John Haptas and Kristine Samuelson
Tokyo is a digital metropolis and wellspring of spectacular pop culture, its commercial crossroads carpeted with people day and night. Above them, watching from perches on buildings and power lines, are more than 20,000 crows. As their numbers soared in recent years, Tokyo fought back: trapping them, destroying nests, and securing trash. The crows adapted; they are among the smartest of animals. The 13 million people of Tokyo now live alongside them in a stalemate.
TOKYO WAKA tells this story, and a larger one as well. A Buddhist priest comments on garbage as the remnants of desire; a gardener considers the relentless persistence of nature amidst urban grit; a homeless woman talks about forging community in her tent village deep in the corner of a city park. TOKYO WAKA gives these smart, opportunistic crows their due, but the film is ultimately an episodic and discursive poem about the life and culture of Tokyo, one of the great cities of the world.