Peralta TV can be seen on
Channel 27: Alameda, Berkeley
Channel 28: Emeryville, Piedmont, Oakland
AT&T U-Verse Channel 99
NATIVE REPORT
A PBS North Production
An entertaining, informative series that celebrates Native American culture and heritage.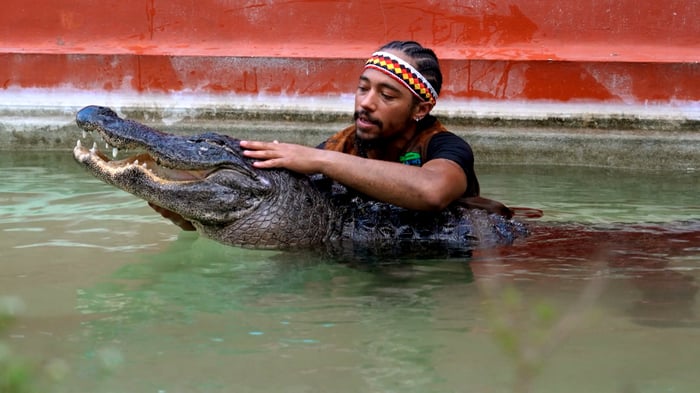 Episode 1: PASSING ON TRADITIONS
11/01 (Wed) @ 8:30pm
11/02 (Thur) @ 10:30am
11/04 (Sat) @ 6pm
11/07 (Tue) @ 4:30pm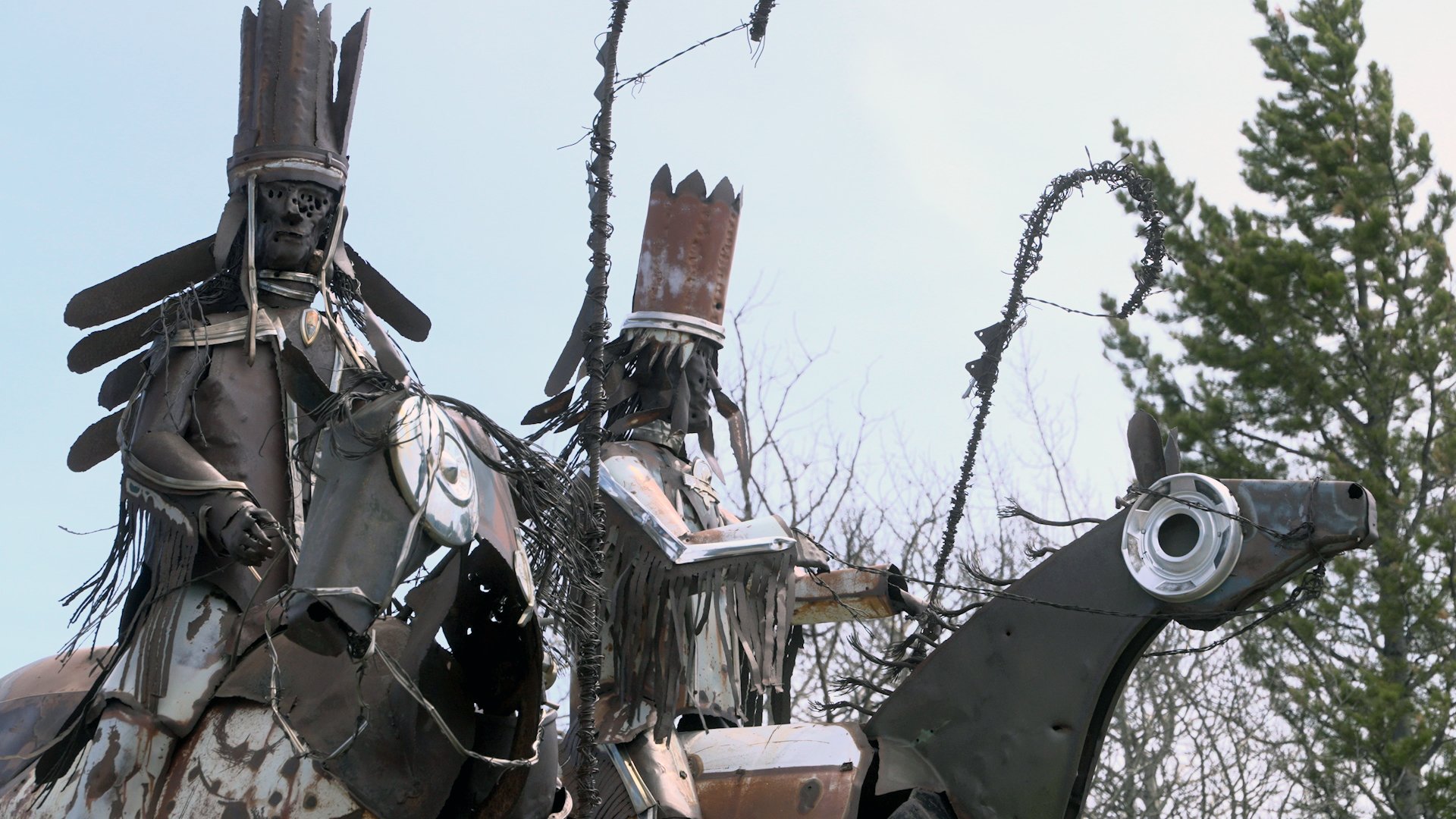 We hear from those with ties to ancestral roots who are carrying on traditions being passed down from generation to generation. From Native peoples carrying on traditions of alligator wrestling in Florida to learning how the Black Feet Nation and tribal firefighters have been using fire in their way of life for thousands of years. We also listen to words of wisdom from an elder as well as valuable health advice from a Native physician.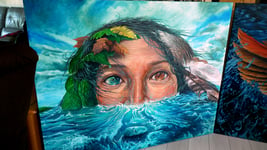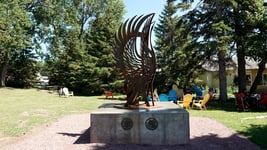 Episode 2: MODERN DAY LIVING
11/08 (Wed) @ 8:30pm
11/09 (Thur) @ 10:30am
11/11 (Sat) @ 6pm
11/14 (Tue) @ 4:30pm
We hear from those with ties to the land of Montana sharing stories of Blackfeet Nation history; join us as we talk with a Blackfeet Nation rancher and traditionalist as well as a father-son outfitter team! We also hear from a mother and artist who was chosen by the La Pointe art's committee on Madeline Island to create a statue to help commemorate its strong connection to its people. We also listen to words of wisdom from an elder as well as valuable health advice from a Native physician.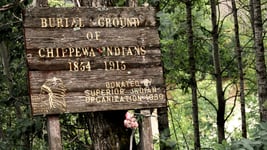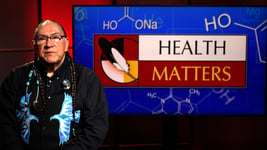 Episode 3: NATIVE PHILANTHROPY AND RECLAIMING LAND
11/15 (Wed) @ 8:30pm
11/16 (Thur) @ 10:30am
11/18 (Sat) @ 6pm
11/21 (Tue) @ 4:30pm
We hear from a City Council member from Wisconsin, who has been leading the Wisconsin Point land transfer proposal with the officials from the Fond du Lac Band of Lake Superior Chippewa. Then we see how in Seattle Washington a group is helping the members of their urban Native community combat homelessness. We also listen to words of wisdom from an elder as well as valuable health advice from a Native physician.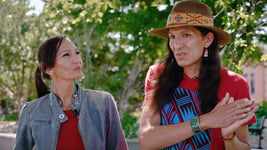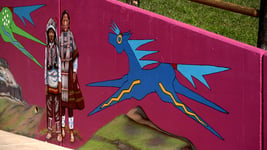 Episode 4: ART THROUGH TRADITIONS
11/22 (Wed) @ 8:30pm
11/23 (Thur) @ 10:30am
11/25 (Sat) @ 6pm
11/28(Tue) @ 4:30pm
We hear from Sihasin, a band whose blend of punk folk, and traditional Navajo creates space for others to learn about Diné culture, and learn how artist Louis Still Smoking brings history to life through his portraits and murals. Then we learn from Thomas Crawford as he shares with us the importance of the sweat lodge in traditional teachings. We also listen to words of wisdom from an elder as well as valuable health advice from a Native physician.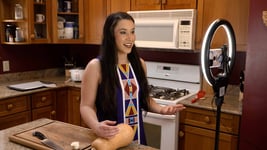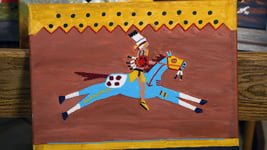 Episode 5: SHARING CULTURE
11/29 (Wed) @ 8:30pm
11/30 (Thur) @ 10:30am
12/02 (Sat) @ 6pm
12/05 (Tue) @ 4:30pm
We hear from Mariah Gladstone who shares recipes using traditional ingredients, and we talk with Angelika who runs and operates the Lodgepole Gallery, where we learn more about the history of the Blackfeet Nations culture camp as well as the importance of the gallery supporting Native artists. Then we watch as Tribal Nation leaders come together with Minnesota and Wisconsin government representatives to return Wisconsin Point's sacred burial ground back to the Fond Du lac Band of Lake Superior Chippewa. We also listen to valuable health advice from a Native physician.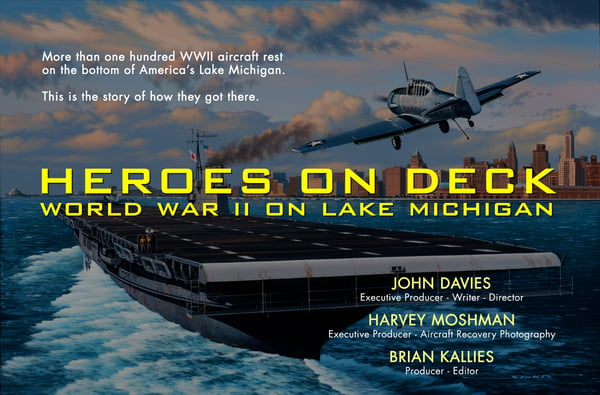 HEROES ON DECK: WORLD WAR II ON LAKE MICHIGAN
11/06 (Mon) @ 3pm
11/11 (Sat) @ 8:30pm

Executive Produced by John Davies and Harvey Moshman
Produced by Brian Kallies
Written and Directed by John Davies
Underwritten exclusively by the Chicago Marine Heritage Society and Chairman, Capt. Dave Truitt
HEROES ON DECK tells the little-known story of a bold and innovative response to the Japanese attack on Pearl Harbor. Following that catastrophic event, the U.S. Navy was desperate for aircraft carrier-qualified pilots. With enemy submarines patrolling both coasts, Commander Richard F. Whitehead, of the Ninth Naval District - Chicago, proposed a radical idea. Why not train pilots in the safety of Lake Michigan? Two Great Lakes passenger steamers were immediately converted into makeshift aircraft carriers, the USS Wolverine and USS Sable. Between 1942 and the end of the war, more than 15,000 aviators – including future President George H.W. Bush -- were trained aboard these "freshwater flattops. "Crashes and "water landings" often led to serious injuries and occasionally death. As a result, more than one hundred fighters and dive-bombers sank to the bottom of the lake. To date, more than 40 aircraft have been brought to the surface. HEROES ON DECK captures some of the key recoveries and restoration efforts, and celebrates the stories of the brave pilots who survived this ingenious training operation. Narrated by legendary CBS and A&E newsman BILL KURTIS, HEROES ON DECK, brings to life a vital chapter of American history.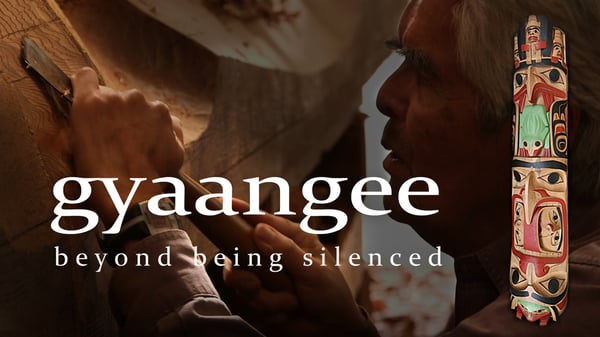 GYAANGEE: BEYOND BEING SILENCED
11/09 (Thur) @ 2pm
11/15 (Wed) @ 6pm
11/26 (Sun) @ 7:30pm

Directed by Charles Wilkinson, Tina Schliessler
Creative Producers: Robert Davidson, Terri-Lynn Williams Davidson, Sara Florence Davidson
A Shore Films Production
In this sequel to the feature-length documentary HAIDA MODERN, Robert Davidson, the articulate and engaging master carver, uses old photos showing how he once created a totem pole called 'We Were Once Silenced'; a work dedicated to the memory of the wrongs suffered by his people at the hands of the captains of colonization. In his new, more hopeful work however, Robert celebrates the cultural and political reawakening of the Indigenous peoples of the world in general, and the Haida Nation particular, with a pole called 'Gyaangee: Beyond Being Silenced'. The viewer is treated to the extraordinarily beautiful shapes and curves of the master's work. Most importantly we're given access to the mysterious world of the supernatural creatures who populate Haida mythology and their spiritual worldview.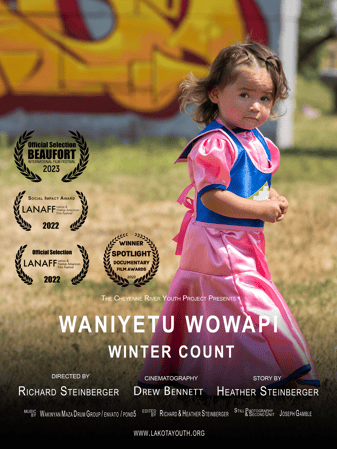 PHOTOS COURTESY OF THE CHEYENNE RIVER YOUTH PROJECT

WANIYETU WOWAPI - WINTER COUNT
11/14 (Tue) @ 2:30pm
11/24 (Fri) @ 8:30pm

Directed by Richard Steinberger
Story by Heather Steinberger
Cinematography by Drew Bennett
The short documentary film "WANIYETU WOWAPI (WINTER COUNT)" introduces viewers to the nonprofit Cheyenne River Youth Project, an organization serving Lakota youth on South Dakota's remote Cheyenne River Sioux Reservation. As you come into the heart of CRYP's circle, you'll meet the children and their parents, as well as elders, artists, and partners. You'll learn how we are reclaiming spaces and revitalizing our language, ceremonies, and life ways through our own contemporary version of the Winter Count. And, as we bring to life our stories, truths, and messages for our people, you will witness the transformative and healing power of art.
For more information, visit https://lakotayouth.org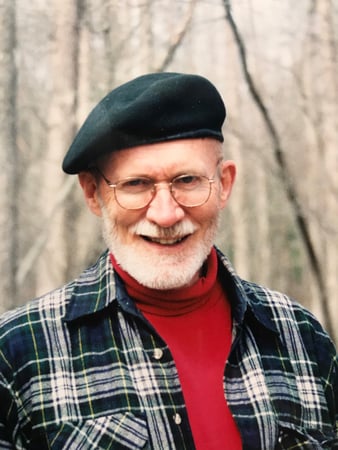 A LINE UNBROKEN: THE CHARLES FORRESTER STORY
11/17 (Fri) @ 1pm
11/23 (Thur) @ 7pm
11/26 (Sun) @ 10pm

Produced, Written & Directed by: Patricia & David Earnhardt
Executive Produced by Winifred Forrester
A gifted sculptor and artist, Charles H. Forrester (1928-2010), left his unique imprint on this world — his artwork spans six decades and comes to life through his sculptures, drawings, and journals. The movie profiles his intriguing life and artwork ranging from his more well-known monumental outdoor sculptures to masterfully engineered wire suspension and dynamic figurative abstract works.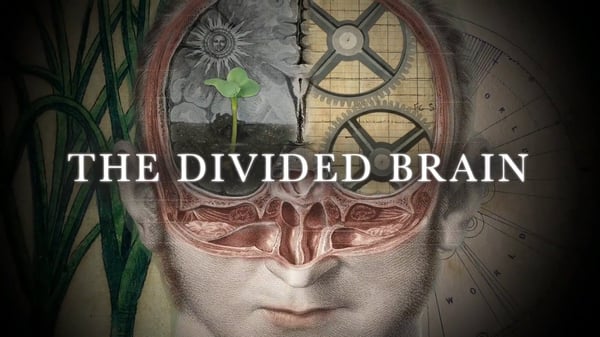 THE DIVIDED BRAIN
11/18 (Sat) @ 8:30pm
11/22 (Wed) @ 2pm
11/27 (Mon) @ 3pm

Directed by Manfred Becker
Produced by Vanessa Dylyn
Executive Producers: Vanessa Dylyn, Niki Barbery Bleyleben, Kirkland Newman Smulders
Digital Media Producer: Cathleen MacDonald

THE DIVIDED BRAIN is a mind-altering odyssey about one man's quest to prove a growing imbalance in our brains, and to help us understand how this makes us increasingly unable to grapple with critical economic, environmental, and social issues; ones that shape our very future as a species.
THE DIVIDED BRAIN follows Dr. Iain McGilchrist on a journey of discovery as he travels to meet his champions and critics and defends his vision on the implications of his theory. Dr. McGilchrist is a prominent British psychiatrist and neuroscientist who may have uncovered an insidious problem with the way our brains function. He has been compared to Freud and Darwin. He believes that one half of our brain—the left hemisphere— is slowly taking power, and that we in the Western world are simultaneously feeding its ambitions. This half of the brain is very proficient at creating technologies, procedures, and systems, but it cannot understand the implications of these on the people and the world around it. McGilchrist knows that if he is right, we may be creating the technologies and the conditions that will spell our own downfall. With the clock ticking on critical issues, he must make his case and help us all find ways to restore balance before it's too late.