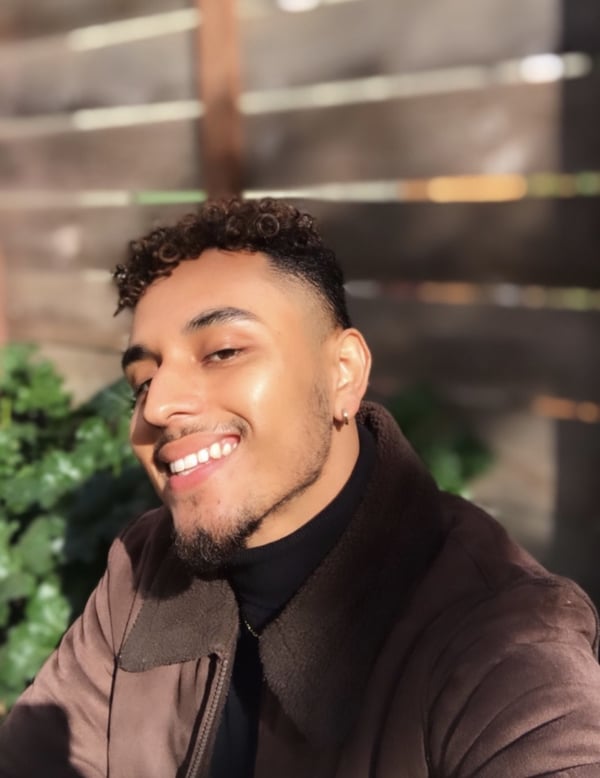 The College of Alameda is taking a big step to support and guide undocumented students to achieve success in their lives. CoA announced in October the appointment of Juan Lopez as the first Undocumented Student Success Coordinator at the college. Juan was a transfer student in 2016. He graduated with a BA in Political Science at UC Berkeley. He has dedicated the past four years of his professional and educational career to advancing the rights of immigrant folx within the Bay Area.
Juan Lopez was born in Michoacán, México and migrated to Hayward, California with his mom and his sister when he was 9 months old. While growing up in the US, Juan and his family experienced the challenges that undocumented immigrants face to get a job or to pay for school due to the lack of legal documents.
Juan applied for College of Alameda in 2016. He enrolled in the AA in Political Sciences program. Back when Juan was applying for schools, he realized that there wasn't any direct support for undocumented students. he shares, "I heard about College of Alameda through a friend of mine. So, I enrolled, I got everything going but I didn't really know what to expect. I did not know how to navigate community college, or how to navigate access to different services. I always had my friends to guide me through that."
He continues: "In my time applying for a community college, there was not such a thing as a senate or a department for undocumented students. However, the people there were always willing to help undocumented students. It was kind of a 'ok, let's figure this out together. Even though there wasn't a space dedicated to undocumented students, there was still some support for them".
Juan transferred from College of Alameda to the University of California, Berkeley where he obtained a BA in Political Science. At UC Berkeley, Juan was an active member of the organization Rising Immigrant Scholars through Education (R.I.S.E), where he utilized creativity to bring visibility to the experiences of undocumented students. Juan also served as a Legal Assistant at Legal Services for Children (LSC) where he advocated for immigrant youth to stabilize their lives and realize their full potential.
Juan is thrilled with his new position as the Undocumented Student Success Coordinator. He shares that he is glad to come back to the place where he started. He is motivated to help and guide other undocumented students like him to have access to education.
In his new role as COA's Undocumented Student Success Coordinator, Juan will serve undocumented students and their families through mentorship, expansion of resources/services, and opportunities that will promote the growth and excellence of undocumented students at COA and beyond.
"It is going to be a challenge because it is a brand-new position, but it is going to be an opportunity for me to go back to where I started, College of Alameda! I will be able to help students navigate through a process that I went through years ago. I feel honored. The support that CoA is providing to undocumented students is just the very beginning of something big, I know that", concludes Juan.