May is Asian American and Pacific Islander (AAPI) Heritage Month, and Peralta TV is here to bring stories of forgotten legends, perseverance in the face of overwhelming adversity, and the struggle to break down long-standing stereotypes.
Peralta TV can be seen on
Channel 27: Alameda, Berkeley
Channel 28: Emeryville, Piedmont, Oakland
AT&T U-Verse Channel 99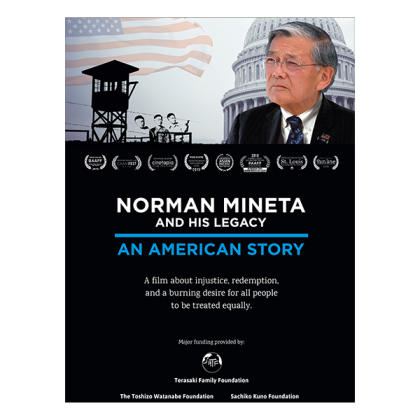 Courtesy of " Mineta Legacy Project, Bridge Media, Inc."
NORMAN MINETA AND HIS LEGACY: AN AMERICAN STORY
5/02 (Tue) @ 6:30pm
5/21 (Sun) @ 8pm

Directed by Dianne Fukami
Produced By Dianne Fukami and Debra Nakatomi
Executive Produced by Lawrence R. Hott
A film about injustice, redemption, and a burning desire for all people to be treated equally.
A son of immigrants and forced into a U.S. World War II concentration camp as a child, Norman Mineta became the first Asian American mayor of a major city (San Jose, California); leading to a distinguished 20-year career in Congress; the first Asian American Cabinet member, serving two U.S. Presidents, a Democrat, and Republican.
He never forgot his roots or the shame and humiliation he and his family felt during WWII, and led the way for an apology from the U.S. government and redress for Japanese Americans. On September 11, 2001, his leadership as U.S. Secretary of Transportation, would ensure that what happened to Japanese Americans during WWII did not happen to any other group based on ethnicity or religion.
And for more info. on the free online educational curriculum, please visit: WhatDoesItMeanToBeAnAmerican.com.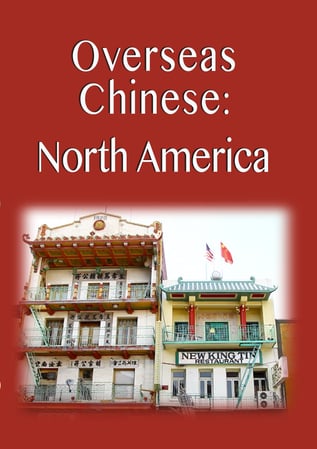 OVERSEAS CHINESE: NORTH AMERICA
5/03 (Wed) @ 7pm & 5/08 (Mon) @ 4pm - Episode 1: Angel Island - Where Angels Feared To Tread
5/10 (Wed) @ 7pm & 5/15 (Mon) @ 4pm - Episode 2: North American Chinese Through The Images Of The Media
5/17 (Wed) @ 7pm & 5/22 (Mon) @ 4pm - Episode 3: "Sweet And Sour" And The Chinese Laundry
5/24 (Wed) @ 7pm & 5/29 (Mon) @ 4pm - Episode 4: Transcontinental Railroads & Head Tax
5/31 (Wed) @ 7pm & 6/05 (Mon) @ 4pm - Episode 5: World War II And The Korean War

Chinese immigrants looking for a better life in North America had to pay the price of countless heartbreaks, humiliation, and even death. Scattered like seeds on foreign soil, they had to struggle hard to take root, braving hostility, discrimination, and inequality. Having shed blood, sweat, and tears, they have emerged from a century of stoic endurance with pride in their achievements.

Episode 1: ANGEL ISLAND - WHERE ANGELS FEARED TO TREAD
5/03 (Wed) @ 7pm & 5/08 (Mon) @ 4pm
Angel Island began operating in 1910 as an immigration station. Those with dubious immigration status from the Pacific region, particularly the Chinese, were shipped there and detained for review. For the Chinese who entered America via Angel Island, and for those who were eventually refused entry, the harsh experience was forever branded in their psyche.

Episode 2: NORTH AMERICAN CHINESE THROUGH THE IMAGES OF THE MEDIA
5/10 (Wed) @ 7pm & 5/15 (Mon) @ 4pm
In the late 19th and early 20th century, Chinese portrayed in North American political cartoons wore braided hair and looked shifty. The media had long manipulated the image of Chinese Americans. This episode traces the changes in the life and social status of Chinese immigrants from the Gold Rush to the present day.

Episode 3: "SWEET AND SOUR" AND THE CHINESE LAUNDRY
5/17 (Wed) @ 7pm & 5/22 (Mon) @ 4pm
The early Chinese Americans belonged to the low-income class. They struggled to make a living and to gain a foothold, often in hostile environments. Many Chinese went into the labor-intensive laundry business whose growth aroused resentment from the whites. Such resentment led to the California government enacting many measures and laws targeting Chinese laundries. So many turned to running Chinese restaurants. Their life, like the popular dish that is a staple in all Chinese restaurants, was "sweet and sour."

Episode 4: TRANSCONTINENTAL RAILROADS & HEAD TAX
5/24 (Wed) @ 7pm & 5/29 (Mon) @ 4pm
Over ten thousand Chinese immigrant workers were hired to help build both the American and Canadian transcontinental railways. Despite their significant contributions and loss of life, they were treated like pariahs and paid half the white man's wage. When Canada's economy went into recession, the government imposed a head tax on the Chinese to stem their immigration. The aging head tax victims and their families are determined to fight for their dignity and seek redress, which is long overdue.

Episode 5: WORLD WAR II AND THE KOREAN WAR
5/31 (Wed) @ 7pm & 6/05 (Mon) @ 4pm
Chinese living in North America were second-class citizens with no voting rights. When WWII broke out Chinese men enlisted. Their willingness to fight for their adopted countries eventually gained them equal civil rights and raised their status in the minds of their white countrymen. With China's formal involvement in the Korean War, Chinese students studying specific disciplines were forbidden to leave the U.S. They became embargoed strategic resources. North American Chinese became pawns in the volatile political games at the time.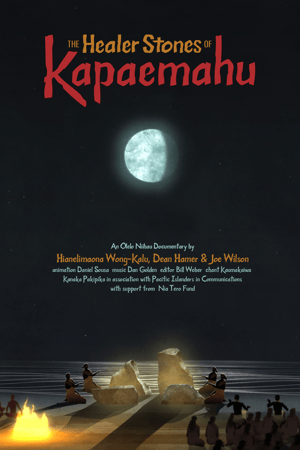 THE HEALER STONES OF KAPAEMAHU
5/11 (Thur) @ 2pm
5/20 (Sat) @ 8:30pm
5/28 (Sun) @ 9pm

Written, Directed, and Produced by Hinaleimoana Wong-Kalu, Dean Hamer, and Joe Wilson
On Honolulu's famed Waikiki Beach stand four giant boulders placed as a tribute to the four legendary mahu – individuals of dual male and female spirit - who brought the healing arts from Tahiti to Hawaii long ago. Although the stones have survived for centuries, their story has been hidden and the respected role of mahu erased.
THE HEALER STONES OF KAPAEMAHU documents the trail of post-colonial suppression through the eyes of a Native Hawaiian director, herself mahu, and uses rare archival materials, new historical findings, and vivid animation to bring the unexpurgated story back to life. This is the first feature documentary to be presented in Olelo Kanaka Niihau, the only form of the Hawaiian language unbroken by foreign contact.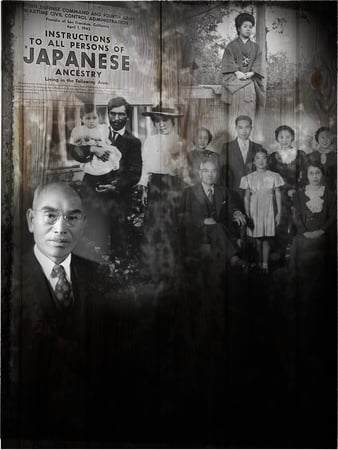 OUR AMERICAN FAMILY: FURUTAS
5/16 (Tue) @ 7pm
5/19 (Fri) @ 3:30pm
5/29 (Mon) @ 6pm

A Film by Steve Young
Produced by Steve Young, Bradford Van Demark, and Michael Nolan
Through hard work, the Furutas, a Japanese-American family from Wintersburg, California established a successful goldfish farm, only to have their business devastated and family separated in the wake of WWII. Following years in an Arizona relocation camp, their indomitable spirit prevails as they return home and band together to pursue the American dream a second time.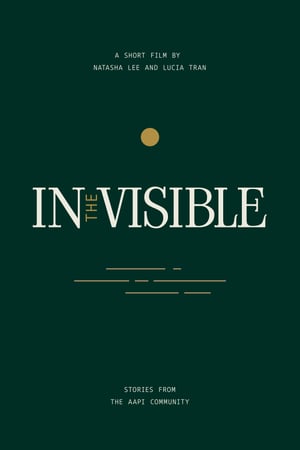 IN THE VISIBLE
5/18 (Thur) @ 2pm
5/27 (Sat) @ 10pm
5/31 (Wed) @ 8pm

Directed by Natasha Lee
Produced by Lucia Tran
IN THE VISIBLE, a short film by Director Natasha Lee and Producer Lucia Tran, dismantles Asian American stereotypes and the model minority myth through storytelling in the words of the community members themselves.
The film features twelve Asian Americans sharing their stories.