Peralta TV celebrates Women's History Month this March with a selection of programming that highlights inspiring stories of women from around the globe. Explore lush forests and frozen tundras and discover the interconnectedness between humans and nature.
Peralta TV can be seen on
Channel 27: Alameda, Berkeley
Channel 28: Emeryville, Piedmont, Oakland
AT&T U-Verse Channel 99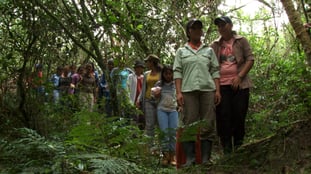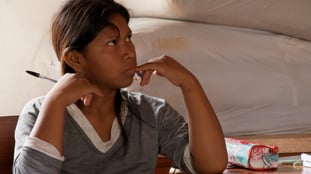 DAUGHTERS OF THE FOREST
3/11 (Fri) @ 2:30pm
3/13 (Sun) @ 4pm
3/29 (Tue) @ 7:30pm

Directed by Samantha Grant
Produced by Carl Byker

DAUGHTERS of the FOREST tells the powerful, uplifting story of a small group of girls in one of the most remote forests left on earth who attend a radical high school where they learn to protect the threatened forest and forge a better future for themselves. Set in the untamed wilds of the Mbaracayú Reserve in rural Paraguay, this intimate verité documentary offers a rare glimpse of a disappearing world where timid girls grow into brave young women even as they are transformed by their unlikely friendships with one another. Filmed over the course of five years, we follow the girls from their humble homes in indigenous villages through the year after their graduation to see exactly how their revolutionary education has and will continue to impact their future lives.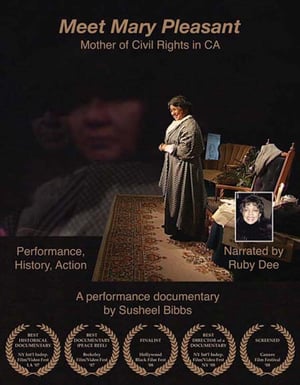 MEET MARY PLEASANT
3/14 (Mon) @ 7pm
3/24 (Thur) @ 2pm

Written, Produced & Directed by Susheel Bibbs

MEET MARY PLEASANT, a unique, historical, performance documentary, unfolds the saga of Mary Ellen Pleasant – the daring, unsung, 19th-century African-American activist and entrepreneur now called the Mother of Civil Rights in California. Narrated by the acclaimed actress Ruby Dee (SAG Best Supporting Actress - American Gangster, 2007), the film allows "Pleasant" to speak in live performance, using song, montage, re-enactment, commentary, and narration to enliven a backdrop of achievement, love, scandal, and American history. Pleasant's story is inspiring and important internationally – As an entrepreneur, she amassed $30,000,000, and as activist, she changed modern-day civil rights law and affected civil rights throughout the US and in Canada.
To learn more about this film, please visit http://www.marypleasant1.com.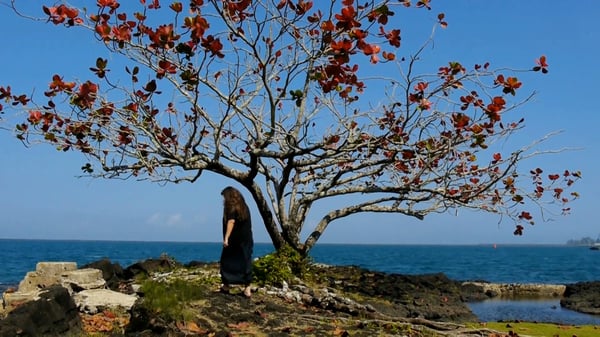 CONNECTIVITY PROJECT
3/18 (Fri) @ 1pm
3/26 (Sat) @ 8:30pm
3/28 (Mon) @ 4pm

Directed and Produced by Rose Madrone
Co-Director: Robert Consentino
Co-Producer: Melissa Gregory Rue
Editor: Heidi Zimmerman

By exploring the ripple effects of our actions in an interconnected world, the CONNECTIVITY PROJECT series highlights how different cultures and traditions from around the world, and even science, embrace the importance of interconnectedness. As we follow inspiring individuals who are making a difference in the lives around them, we see these connections exhibited all around us. And more importantly than ever before, viewers will be empowered to realize that their actions indeed matter and make a difference, all the while encouraging a greater sense of awe, belonging, and responsibility.

The titles in this series are:
INTERCONNECTIONS [15 MINS] — Examines how different cultures and faiths from around the world have a common, time-honored awareness of an interconnected way of being. By raising understanding and awareness about these connections, we explore why this perspective is more important now than ever before, as we realize that our actions and ways of being impact much more than we can even measure.

PLANTS HAVE WINGS [16 mins] — We look into the amazing realm of plants and their pollinators and, as all things are connected, discover that we are each an integral part of the pollination process. As we follow the story of an inspired bicyclist who is a champion supporting threatened Monarch butterflies, we learn how we are all a distinct part of the web of life. Not only are we deeply reliant on pollinators, they too are reliant on us.

SPEAKING OUT! [15 mins] — Activism is combined with interconnectedness, as an indigenous high school student is inspired by the actions of Lois Gibbs (grassroots activist organizer from Love Canal in the 1970s). We follow Clarissa's journey to speak out and advocate for the right to clean air, for her family, school, and community in North Portland, OR.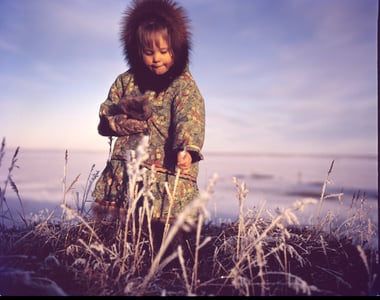 ARCTIC DAUGHTER: A LIFETIME OF WILDERNESS
3/19 (Sat) @ 8:30pm
3/27 (Sun) @ 3:30pm
3/30 (Wed) @ 2pm

A Film by Jean Aspen & Tom Irons

ARCTIC DAUGHTER: A LIFETIME OF WILDERNESS is a 90-minute documentary created by author Jean Aspen and her husband, Tom Irons. Recorded at their log cabin in the remote Brooks Range of Alaska, this retrospective piece, the 2nd documentary in their Kernwood Trilogy, carries the viewer from Aspen's childhood in an arctic log cabin, through her precarious youthful wanderings, and across six wild decades. Using historic footage, vivid photographs, high-definition video, and original music, Jeanie shares her amazing life beyond civilization and conveys her love affair with wilderness and family. The couple's work speaks to the authentic human journey and to our belonging in the greater community of life. The couple hopes their story will inspire others to live their authentic dreams, be kind to one another, and honor our living Earth.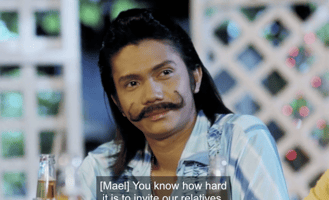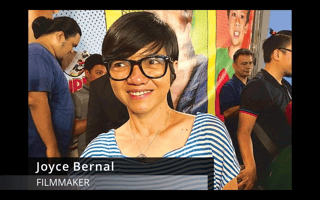 Photo caption: Cinepod - Joyce Bernal MR SUAVE actor Vhong Navarro (left) and Cinepod - Filmmaker Joyce Bernal (right)
CINEPOD - JOYCE BERNAL
3/26 (Sat) @ 8pm
3/31 (Thur) @ 5:30pm
4/01 (Fri) @ 10:30pm

CINEPOD is Berkeley-based writer and producer Roger Garcia's unique look at the world of cinema and its inhabitants. Join Roger as he travels the world watching films old and new, attends film festivals locally and internationally from Europe to Asia both on and off the beaten track. Sit in as he meets established and upcoming filmmakers, critics, and festival directors. Enjoy his reviews of movies and film books from the pulp to the arcane. CINEPOD is about cinema as a way of life – made by those who live it.

This episode of CINEPOD takes a look at the career of an often-overlooked contemporary Asian woman filmmaker – Joyce Bernal from the Philippines – and considers her work such as MR SUAVE and KIMIDORA as among the best comedies to come from Asia.