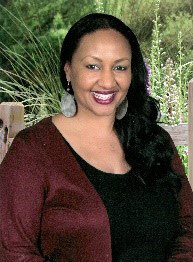 The Berkeley Public Schools Fund awarded a LEADING for Equity Grant of $25,00 for "Grow our Own: Berkeley Teacher of Color Preparation Pipeline." The project was designed and will be jointly led by a partnership between the Berkeley Unified School District, Berkeley City College, and the City of Berkeley. Education program coordinator Dr. Joya Chavarin is a chief collaborator on this project to develop a framework for adapting and extending the reach of BCC's Teacher Preparation Program to BUSD students and classified staff.
"This grant-funded program addresses the dire shortage of educators (particularly teachers of color) in preschool through high school classrooms. The "Grow Your Own" program will expand and diversify the BUSD teacher of color workforce. This is important as students thrive when they see themselves reflected in their teachers, which will reverse the trend in the achievement and opportunity gaps impacting students throughout their education."
The other chief collaborators are Wyn Skeels, Program Supervisor, Career Technical Education (BUSD), and Nina Goldman, 2020 Vision Manager for the City of Berkeley. The funds will be used to hire a consultant to facilitate the design of a framework for a new Teacher of Color Pipeline for BUSD students and classified staff. The project will form the basis of a career pathway for students and staff interested in exploring and/or pursuing careers in education and help expand and diversify the future educator workforce amidst a severe teacher shortage. BUSD students and classified staff of color will serve as advisors during the planning process. Once launched (starting in 2023/24), the audience for this project specifically will be BHS/BTA juniors and seniors and BUSD classified staff who do not have an associate degree.
Berkeley City College thanks Dr. Chavaran for initiating this exciting project, and Dean Lisa Cook for their support.